BENTON NILSON

It's thanks to customers like you that our name has become recognizable even outside of Japan.
We've collected the kind comments that we've received from around the world
as we strive to exceed your expectations.
Published by Kamakura Shirts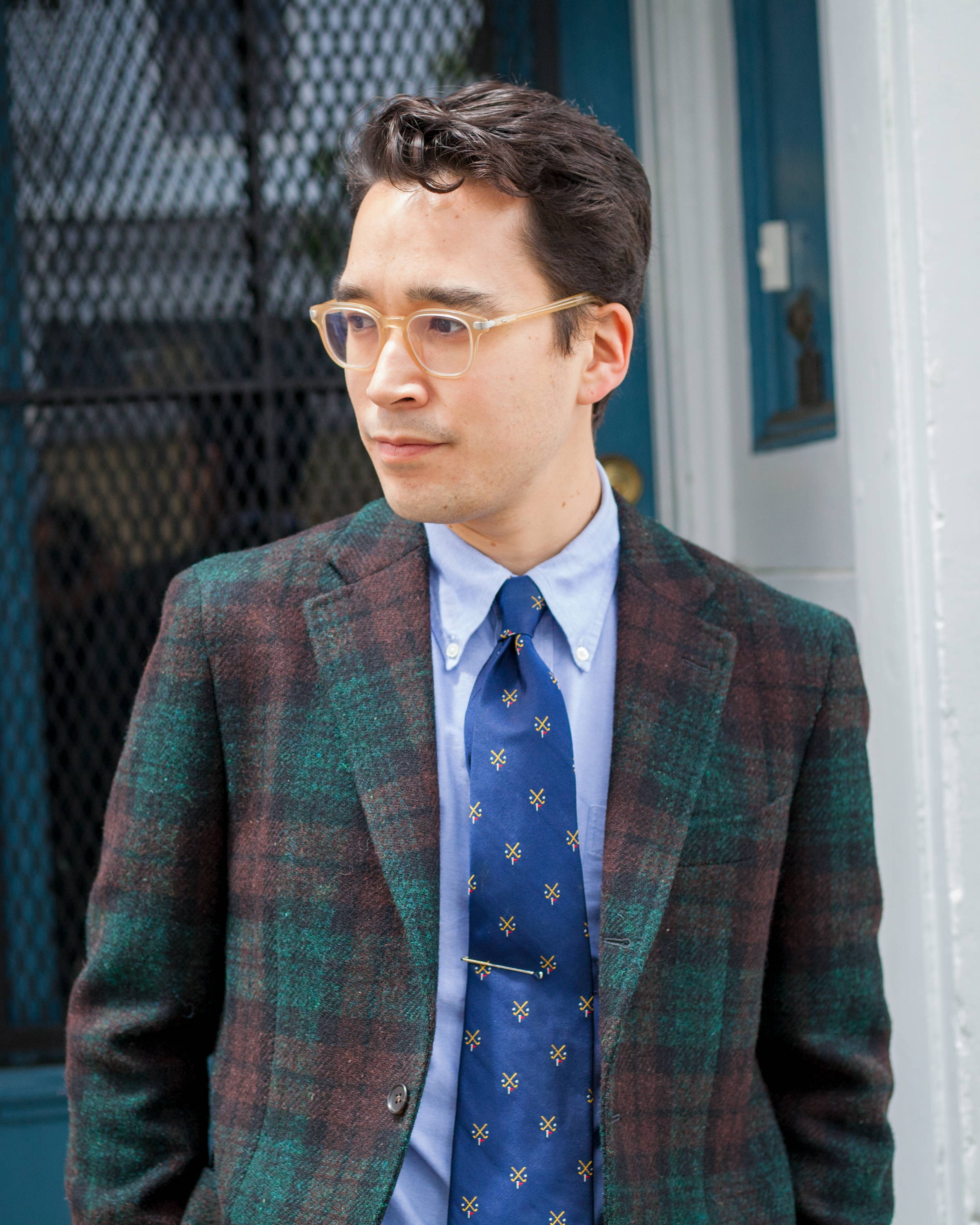 I wear a button-down shirt everyday. I consider the button-down shirt the workhorse of a good wardrobe. You can iron it and wear it with a suit, or leave it rumpled and throw a sweater on over it. Oxford cloth button-down shirts like the Sport shirts were once considered a practical, sporty garment. They weren't fussed over so much and were something you can rely on as a comfortable, but appropriate garment.
In the winter you can throw a sweater or tweed jacket on over your button-down and in the summer, put on some madras shorts and roll up your sleeves.
The button-down shirt has always been the backbone of the Ivy wardrobe. It seems so simple: a cotton oxford cloth shirt with a button-down collar. This elegantly simple design reveals a purity in design and attention to detail, a code to those privy to the signs. Buttoning down your collar is a personal statement. It tells the world that you're not swayed by trends. You know who you are, and more importantly, who you want to be.
A good button-down shirt is a humble expression of uncompromising quality, without stiffness or need for attention; you're comfortable with who you are. You're also not afraid of a few wrinkles; a good shirt takes on character, like the wearer. If you're comfortable with yourself, you're also comfortable with the imperfections. For me it's one of the most attractive parts of the Ivy aesthetic: get something great, then thrown it on and forget about it.
Ironically, the collar is the most visible part of the shirt, but also the part that often goes unappreciated, with its nuance lost on many. It requires a soft unlined collar with enough length, with buttons placed at just the right spots. Like a perfect collar roll, finding the right words to describe what a good collar is can be elusive. But you know it when you see it.
With well made shirts that are a great value, we can restore the button-down's status as a workhorse. Something that you rely on day in and day out because they look great and make you feel good. You respect yourself by seeking quality. You respect those around you with your appearance.
You respect yourself by seeking quality.
You respect those around you with your appearance.




Sartorial archaeologist
Grandpa style is still style.
Sartorial archaeologist. Grandpa style is still style.
https://linktr.ee/benton.down
California-based Instagramer Benton Nilson is a loyal customer of our US Online Store. He has posted a number of photos wearing our OCBD shirts in the past. Read his article on visiting Chairman of Kamakura Shirts, Yoshio Sadasue on
Ivy-style.com
.
---
From the Archives