Short Sleeve Shirt - Cutaway Panama Palpa
PM260621M
Regular price
$110.00
/
---
Cotton 70%, Polyester 30%
Cutaway Collar
Easy Care
Front Placket
Panama
With Pocket
Made in Japan
Read About Our Fabrics >
Find Your Size >
The topic of how cotton affects the environment has come up for a couple of years now. Although it is a natural material, cotton requires large amounts of water and chemicals to produce cotton fabrics. There are also the human rights issues surrounding cotton that have been brought into the spotlight.
However, as a shirt making company, we depend on cotton. At Kamakura Shirts, we want to change the way we approach the production of our shirts while still considering the global environment. We want our customers to be at ease when they wear our shirts. And that is why we started to create a functional shirt for the shirt-wearers on the go, without compromising the quality of our products
The Gentle Cotton Texture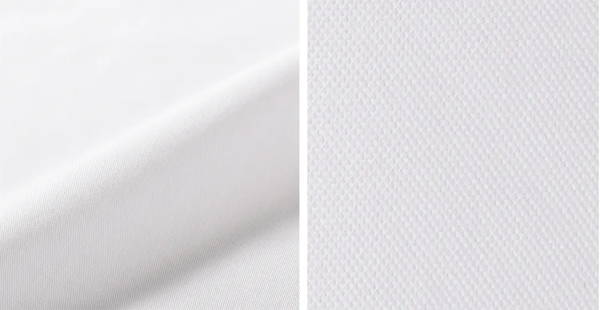 The part of the fabric that comes into contact with the skin is made of 100% cotton, so the comfort and textures are not inferior to those of ordinary cotton shirts. The premium cotton from India and the luxurious cotton from Australia, which is known for its whiteness, is blended together to create an original cotton thread. We tested this fabric under the skin irritation test to check the formalin content and found the number to be small. Surprisingly, the number approaches the level required for a baby's underwear.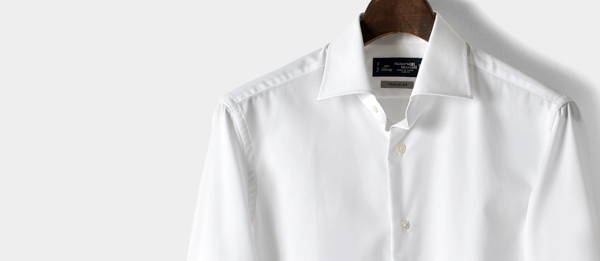 Usually, for wrinkle-resistant/easy care shirts, it is obtained by spraying chemicals such as special coating and/or resin on the surface of the fabric, but it causes the texture to feel rough and uncomfortable. However, the same easy-care fabric can be obtained by the structure of the thread itself.
*This shirt has not been ironed. Only washed and dried. 

Although there is polyester, as the cotton is wrapped around the polyester thread, it has a gentle cotton texture that is not inferior to the comfort of regular cotton fabric. This is because we use 100% high-grade cotton and the very white Australian-made-cotton is blended with the outer cotton. This reduces the amount of bleach (chemicals) and amount of water used for cleaning. Fewer chemicals and less water.
Although cotton has a high water absorption rate, it takes time to dry. This PALPA® fabric dries three times faster than a cotton 100% shirt. This is because the outer cotton absorbs the moisture, and the polyester inside helps it dry fast. The effect is the same if you dry it in the room.

We are happy to refund any items provided that you follow the instructions below.

Made-to-Measure and final sale items, unless proven to have arrived damaged or defective, are not accepted. MTM (Made-to-Measure) and "Choose Your Size" products are also final sale items.
If the product is proven to have arrived damaged or defective, we will cover the return shipping cost and send a prepaid shipping label. For any other reasons (sizing issue, or unsatisfied color or pattern, etc.), all shipping fees for returned item(s) must be at your own expense.
Please submit a return claim within 14 days of received shipment.
All shipping fees for returned item(s) must be at your own expense, unless proven to have arrived damage.
All products come from Japan and must be returned to Japan.
Used or worn (brief sizing is okay) / Damaged after delivery / Washed or altered / Unsalable conditions (traces of perfume, tags removed)
Click here to read more about our return policy.
Shipping Area
Shipping Price & Time

USD 15

Est. 3 to 4 business days

Canada, Mexico, Central America,
Middle East, Oceania

USD 20

Est. 5 to 6 business days

Europe, South America, Africa

USD 25 (Russia USD 30)

EU: Est. 4 to 5 business days
Others: Est. 6 to 7 business days
We generally dispatch the order within 1-5 business days.
Due to political crisis between Ukaraine and Russia, we have temporarily suspended the acceptance of shipments of these areas.

*Please note:
There may be a chance either one of the shipping services from above does not ship to your country (e.g. DHL shipments can not be sent to private or residential addresses in Russia). Please contact your local shipping service or contact us for more information.


We sometimes separate orders to cut the cost and time of shipping.
Please do not worry if you receive two tracking numbers.


Currently, we cover import duties and taxes placed on your parcel


There may be a chance of delay of your delivery due to custom inspection.