The Choice Of A "Heavy-use Shirt"
A "heavy-use shirt" should be highly durable, functional, and comfortable to wear, catering to various user preferences. A knit casual shirt might be a suitable option for you in this regard. The use of colors that match the late summer season in the new collection is particularly appealing. Enjoy the relaxed and not overly formal Kamakura Shirt style.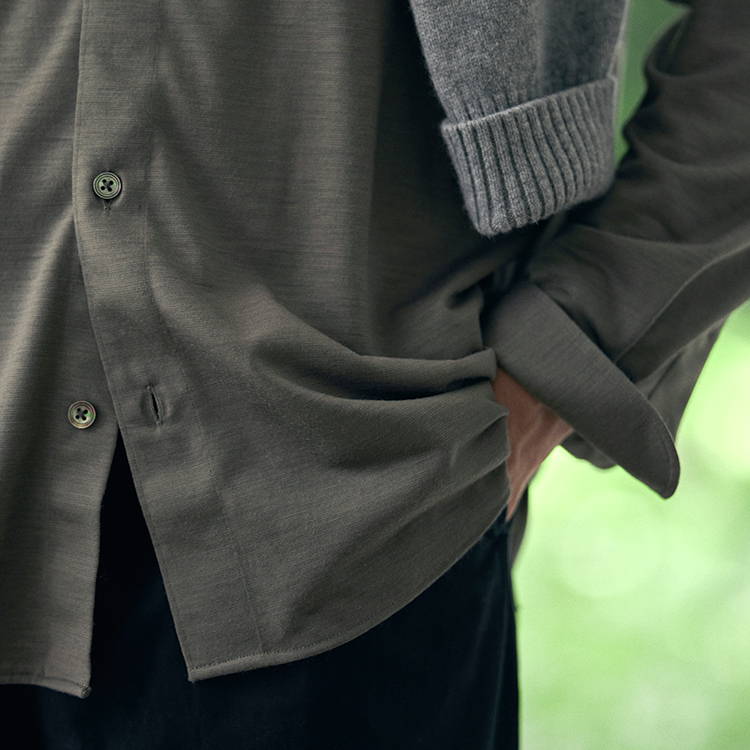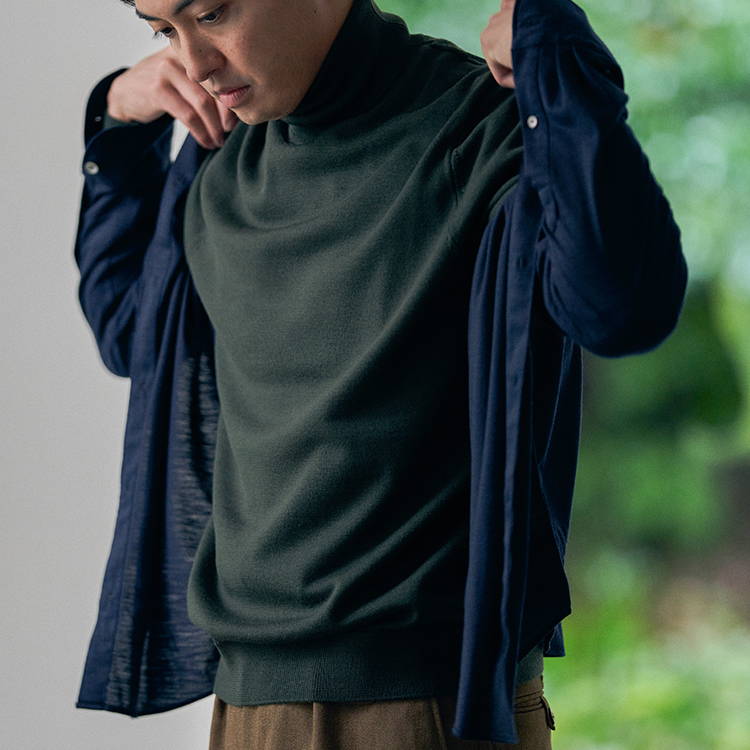 It's a length that can be worn "in" for business settings and "out" for leisure on holidays.
The increased range of motion in the shoulders and chest area provides a stress-free wearing experience.
The appeal lies in being able to wear it without worrying about wrinkles, and it requires minimal care.
The Pique Jersey Shirts
The Pique Jersey Shirt is a shirt with a unique design, featuring an intentionally uneven, off-white dyeing in the central portion. It is notable for using reactive dyes, making it resistant to color fading even after washing. The fabric has a dry and comfortable texture, and while its color palette is subdued, it offers good comfort against the skin, making it an ideal shirt for late summer.

The most basic navy.
For a relaxed work attire, coordinate the color tone.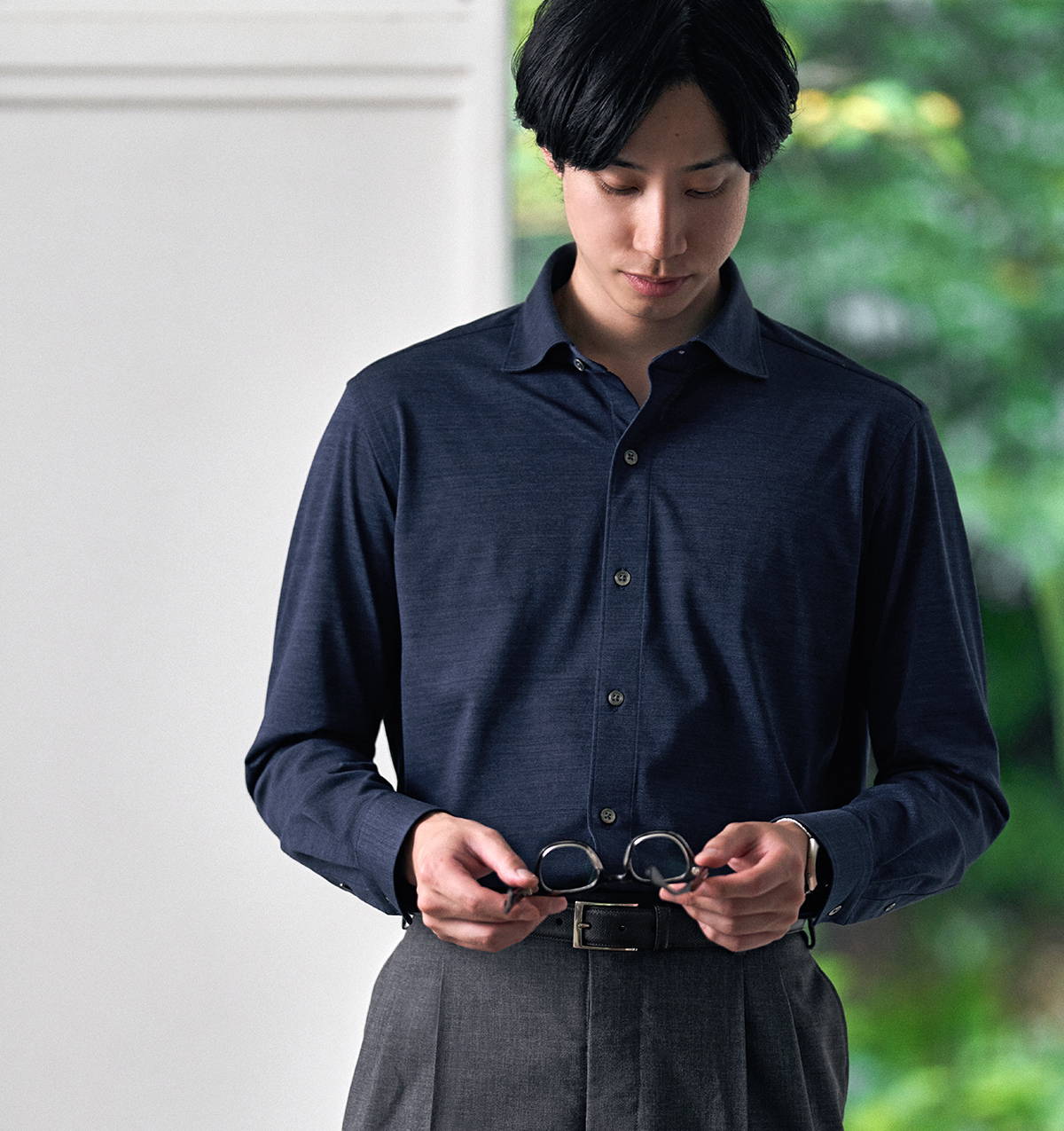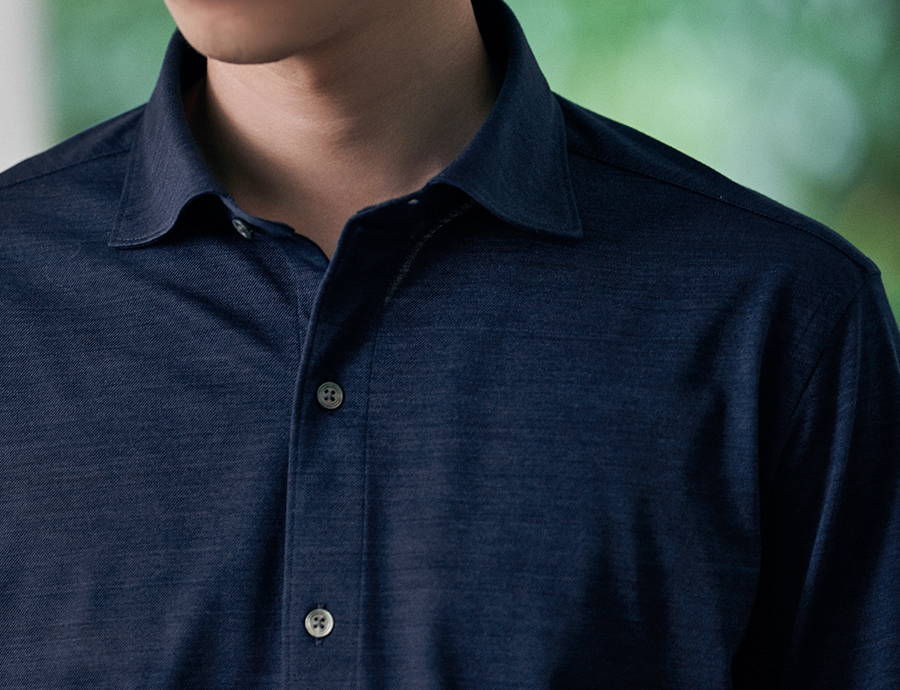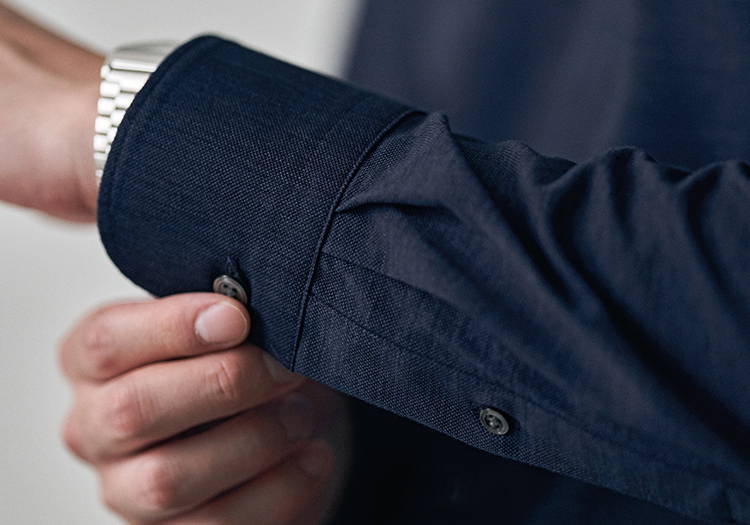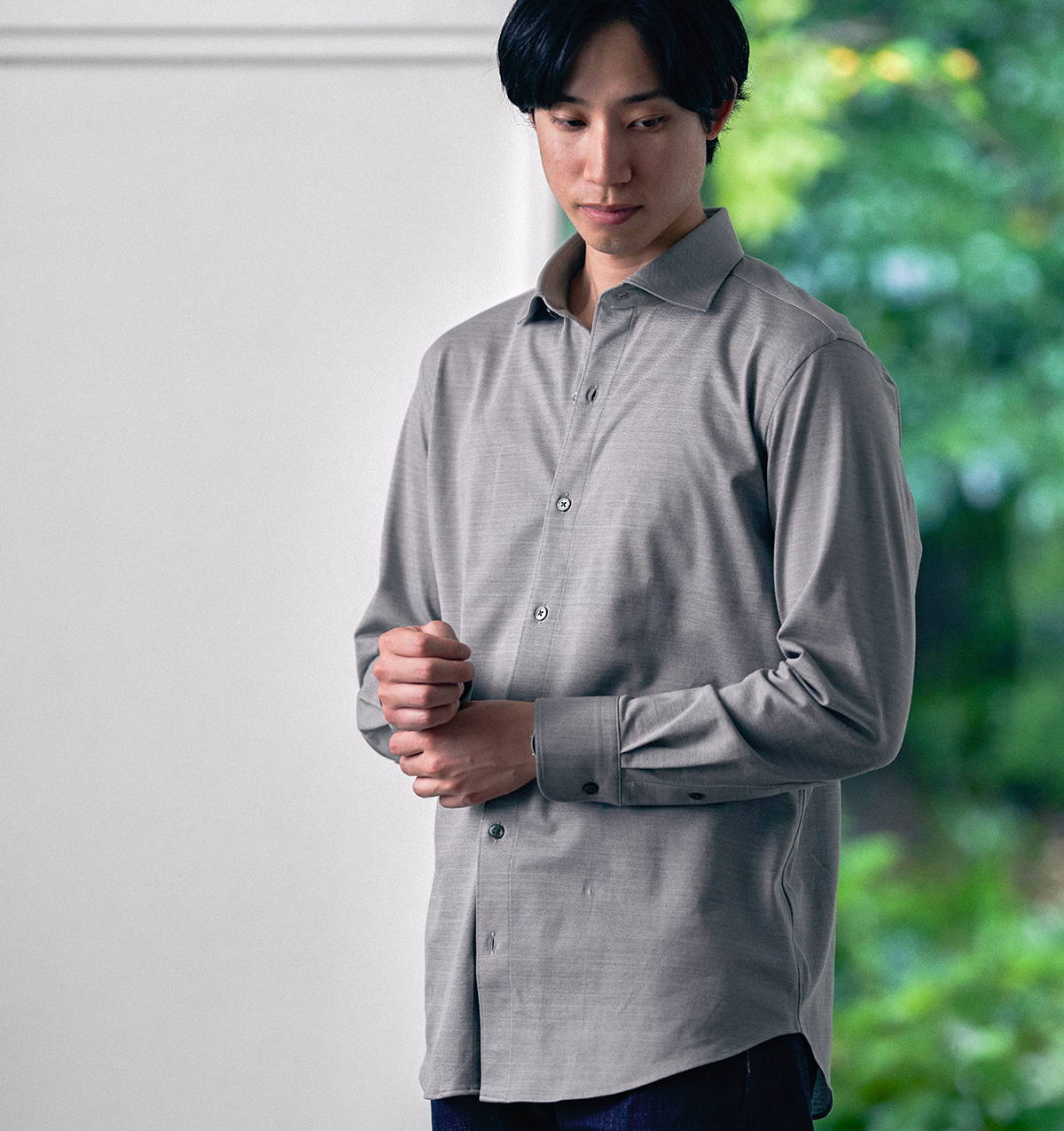 Gray, where the quality of the material is noticeably evident, allows for a comfortable feeling when worn.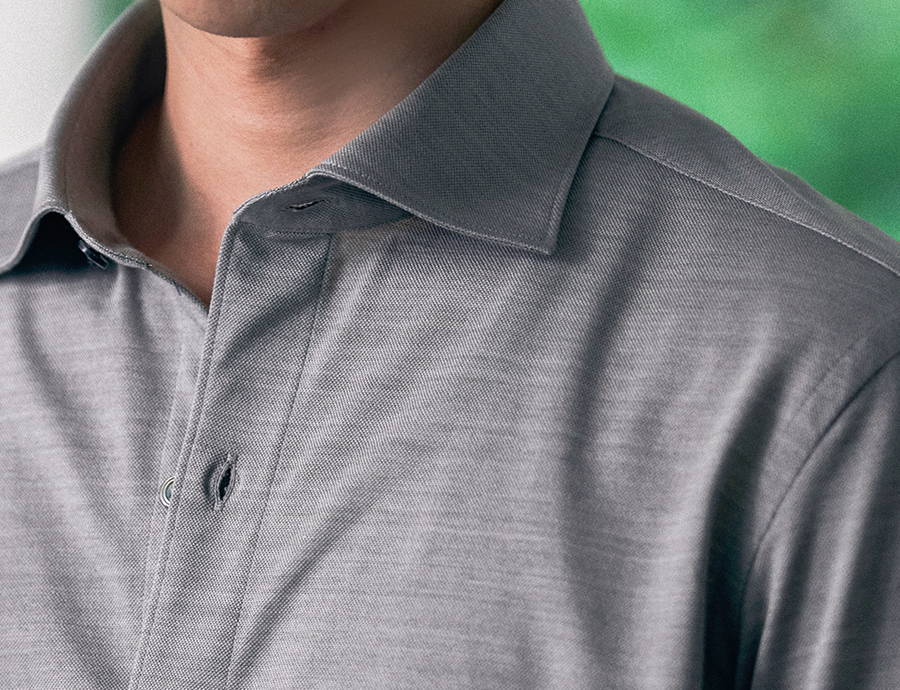 Wool Jersey Shirts
This is a wool knit shirt made from a blend of wool and polyester. It features deep colors and a smooth texture. Its slightly rustic appearance, perfect for autumn, complements the wearer nicely.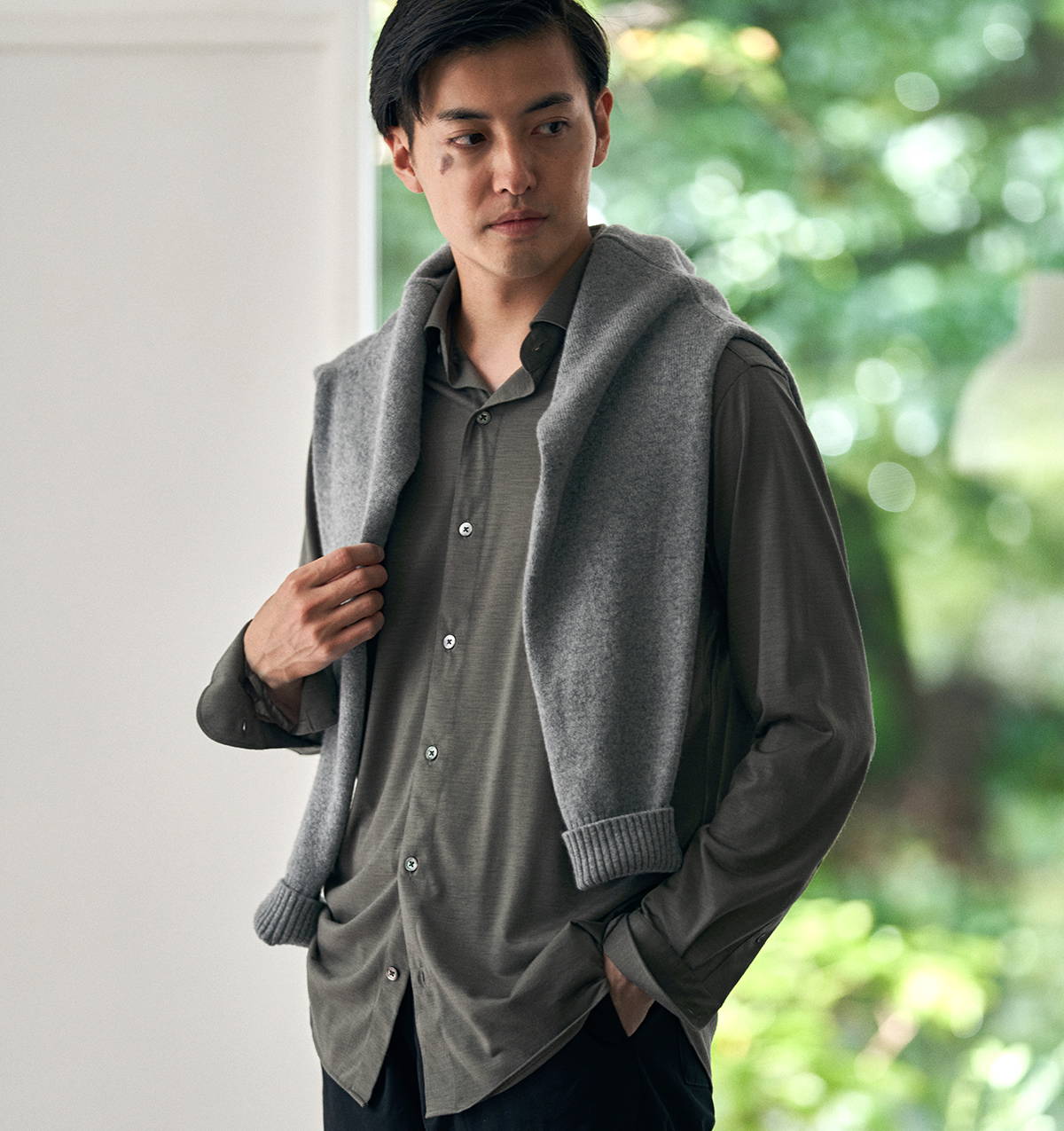 YM1009_44

Soft wool is very practical.
Its elegant drape enhances the versatility of your style.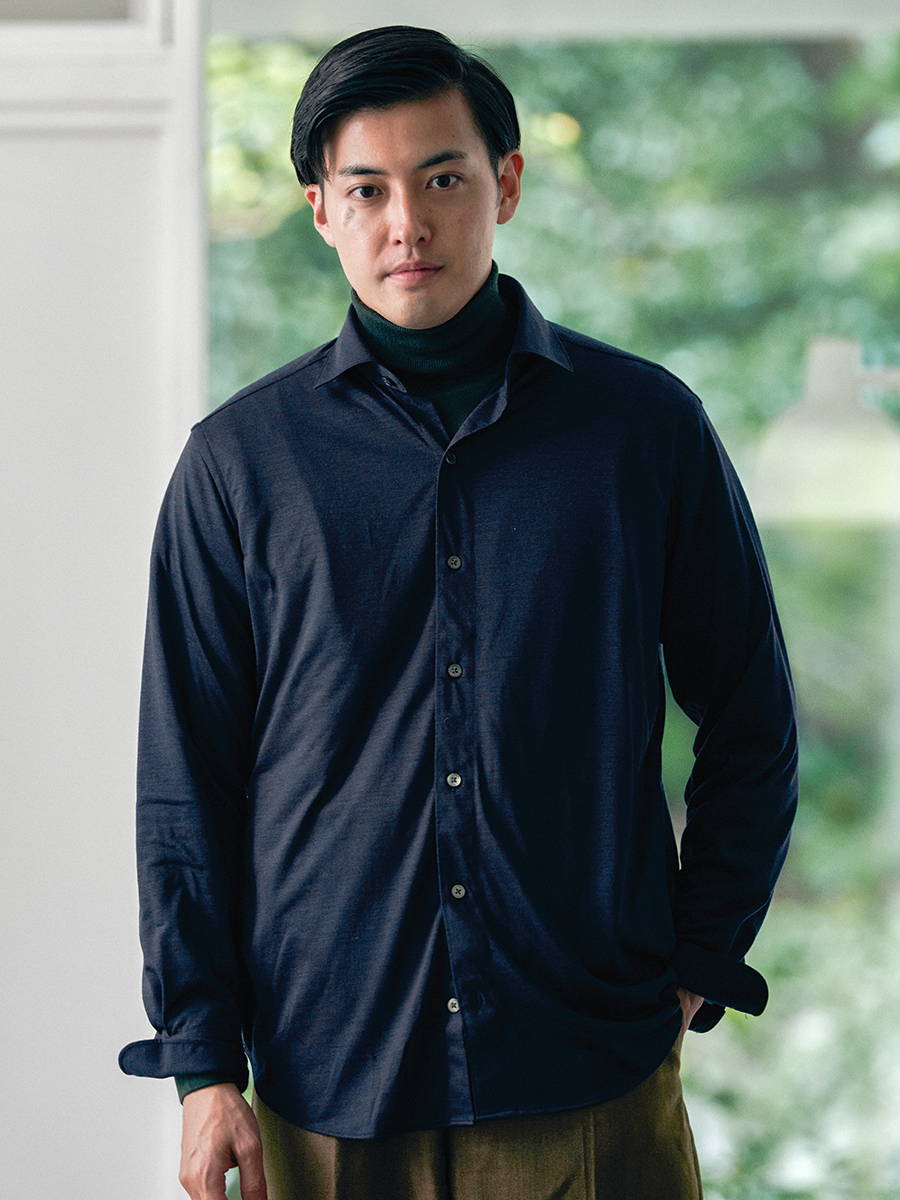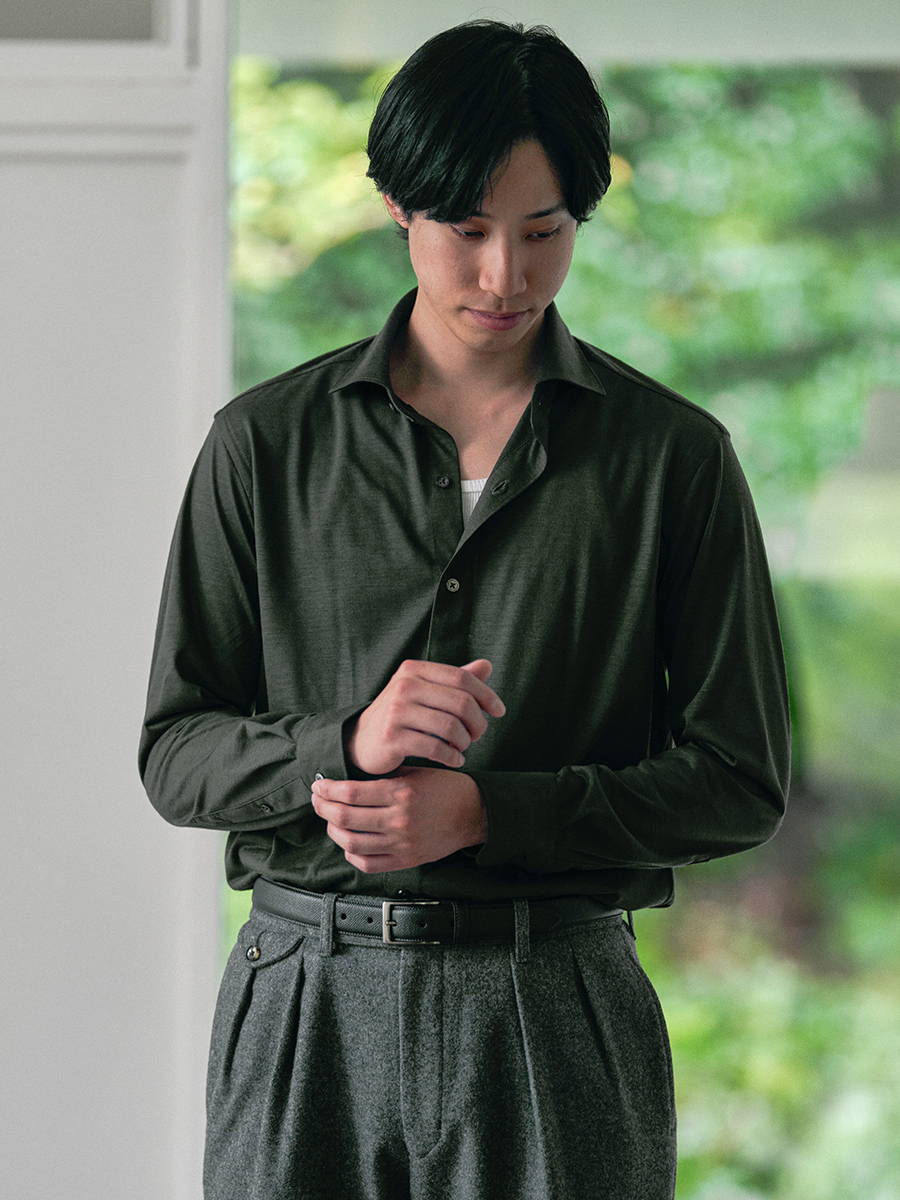 Various Ways of Wearing The Shirt
Whether to tuck in or leave the shirt untucked depends on your style and the occasion.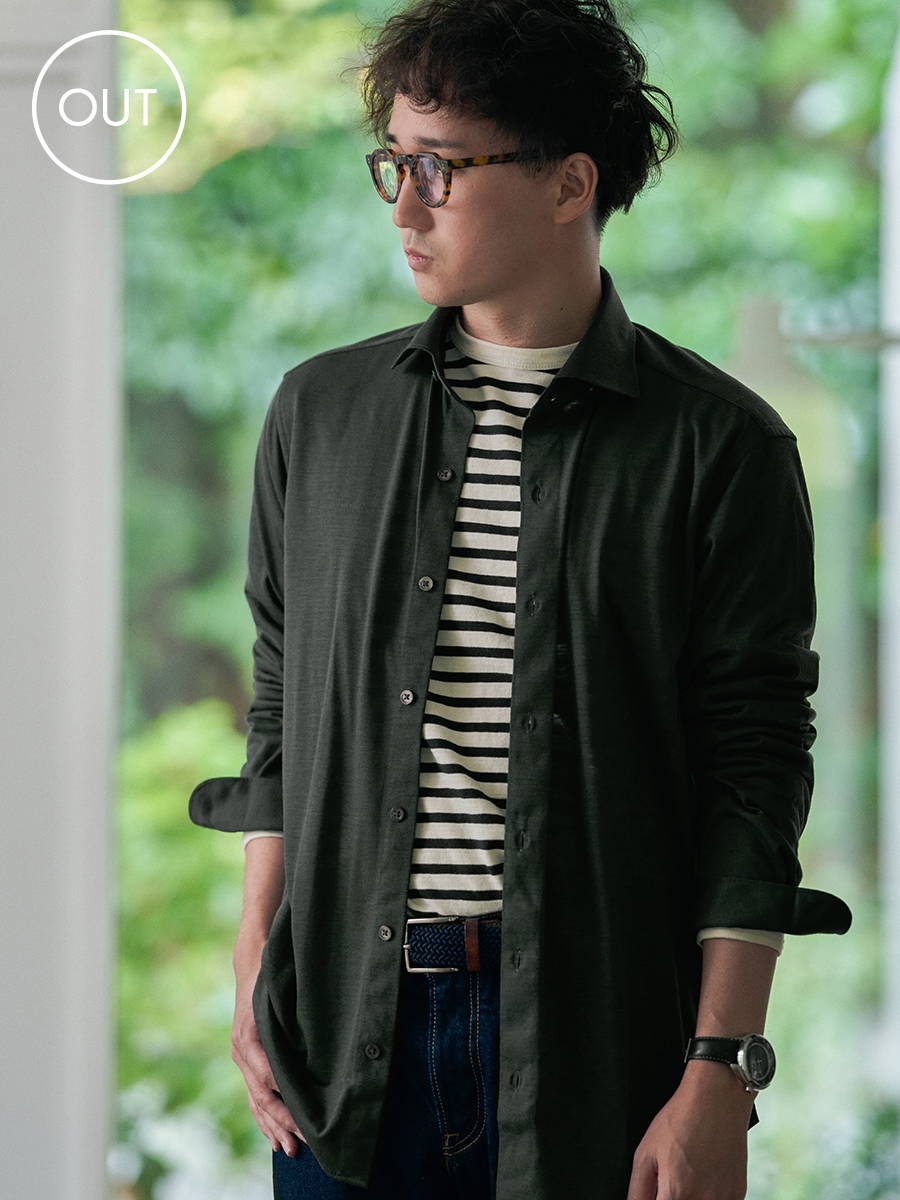 Tucking in the shirt is recommended for business settings, as it provides an elegant and polished impression.
Untucking the shirt is recommended for everyday use, as it complements the relaxed atmosphere of soft knit fabric.
Slim or Oversize
Model Height/Weight: 173cm/63kg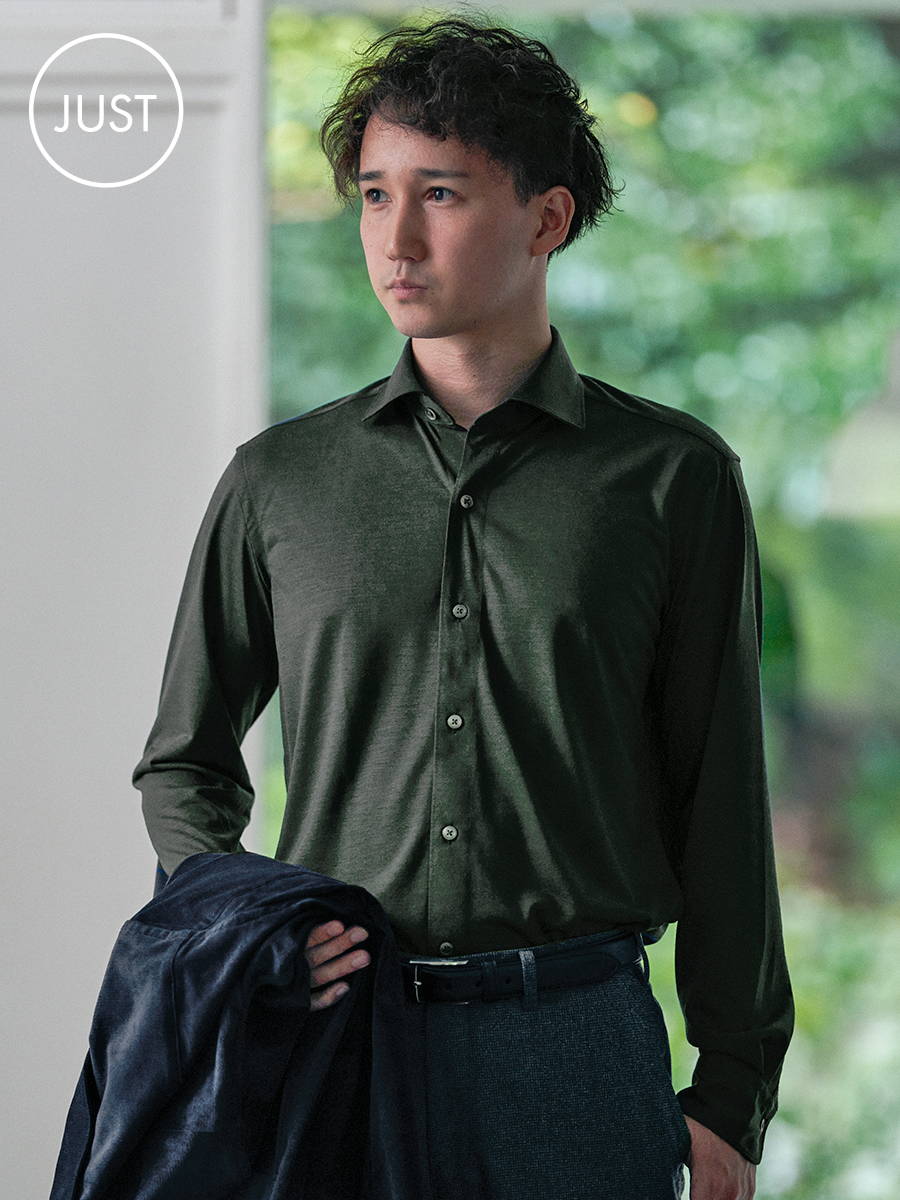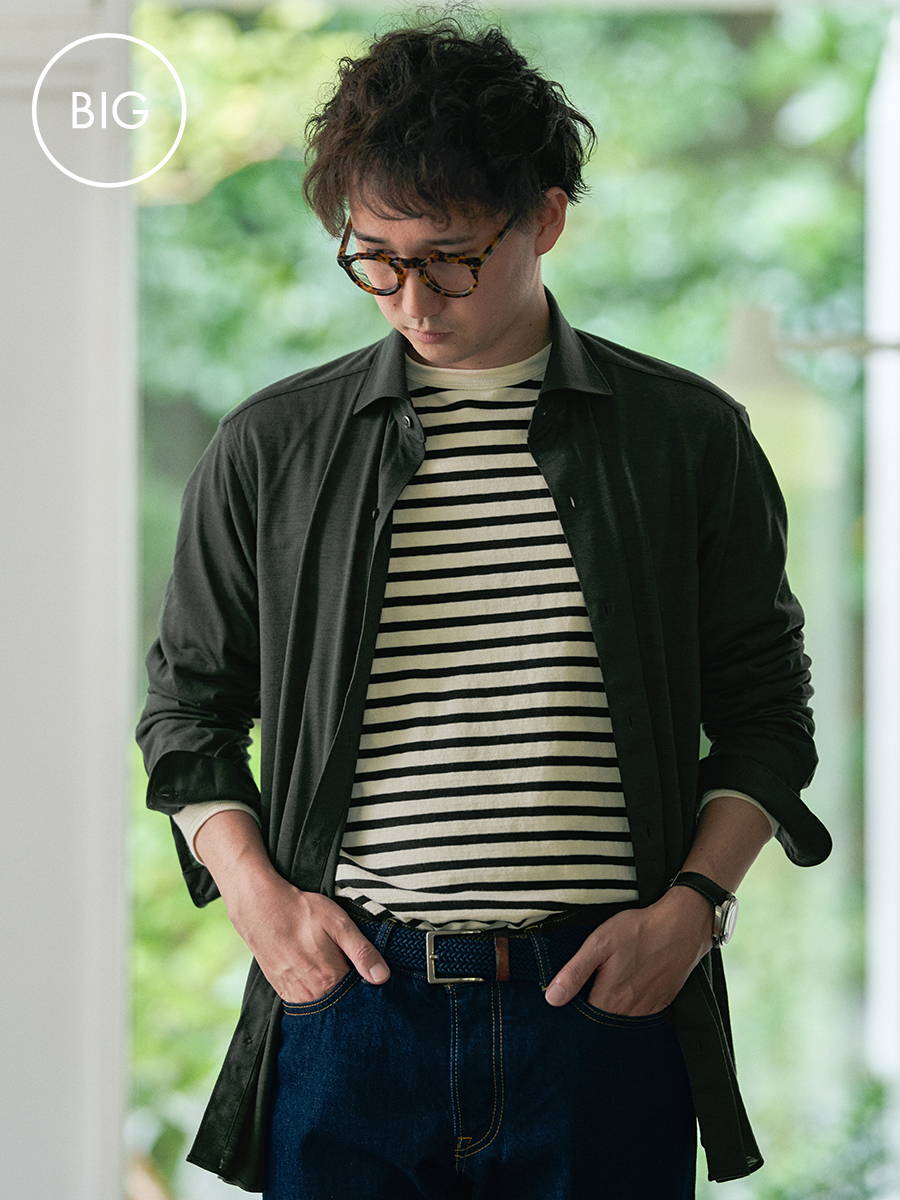 In a business setting, a slim or regular fit is ideal. It's also recommended to pair it with a lightly tailored jacket. (Model wearing size M).
It's ideal to wear it with a sense of layering, almost like an outer garment. Rolling up the sleeves and wearing it casually can also look fantastic.
(Model wearing size L).
---