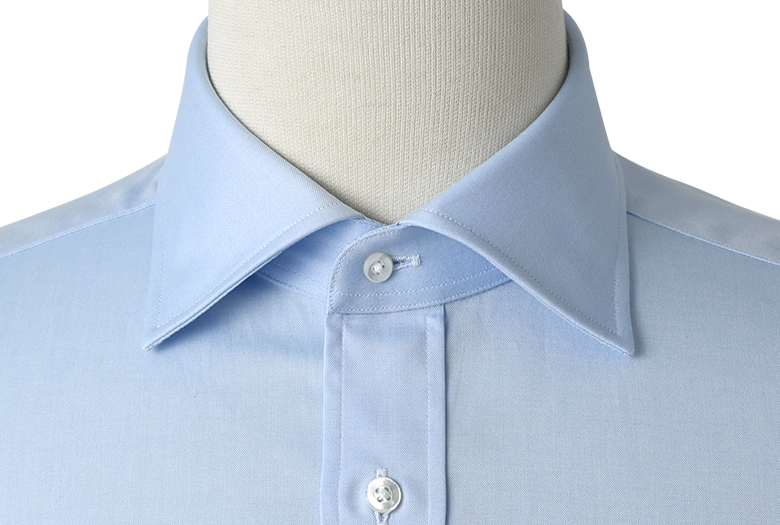 Spread
The quintessential business shirt collar. Complimentary to any outfit with or without a tie, the spread collar is the most reliable standard of dress shirt presentation.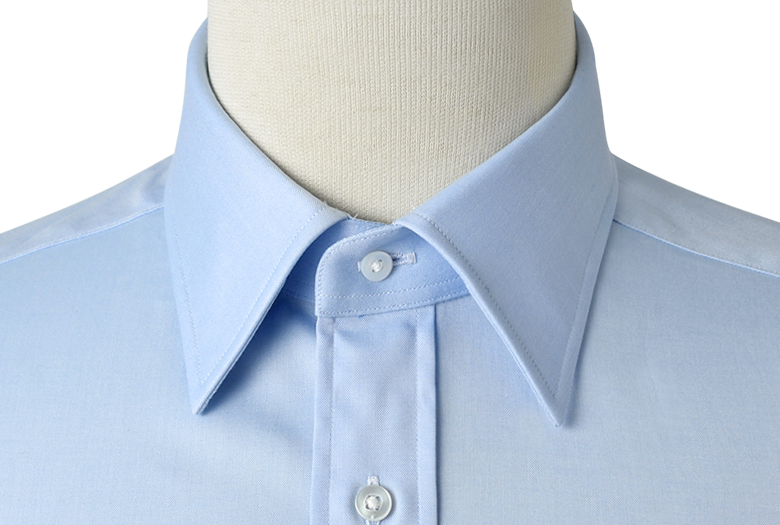 Semi-spread

Suitable for nearly as many outfits as the spread, the semi-spread adds a hint of classic ingenuity to any wardrobe. The collar points are longer, and come slightly further than the spread.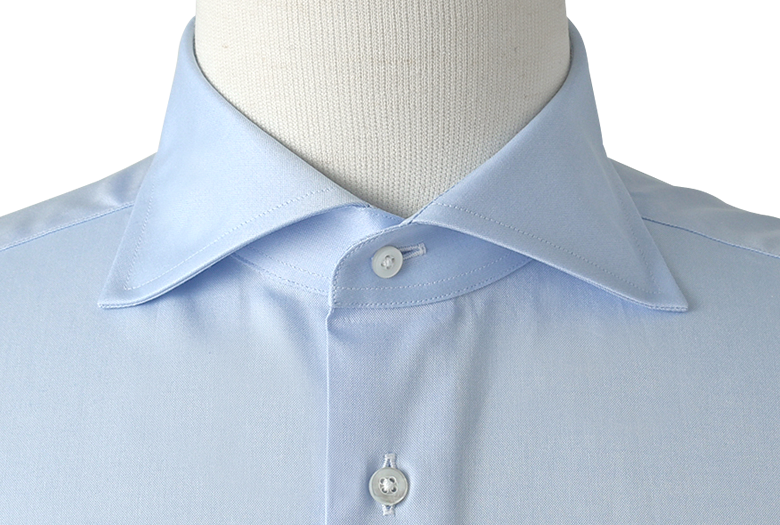 Francese - Italian Spread
Modeled after the Italian spread collar, known in Italy as the "Francese". This sharp, modern collar is fused for rigidity and revolutionizes the standard dress shirt. Length-wise, this collar's angle is just small enough to stand effortlessly without a tie, but not as short as to detract from the norm when worn with one.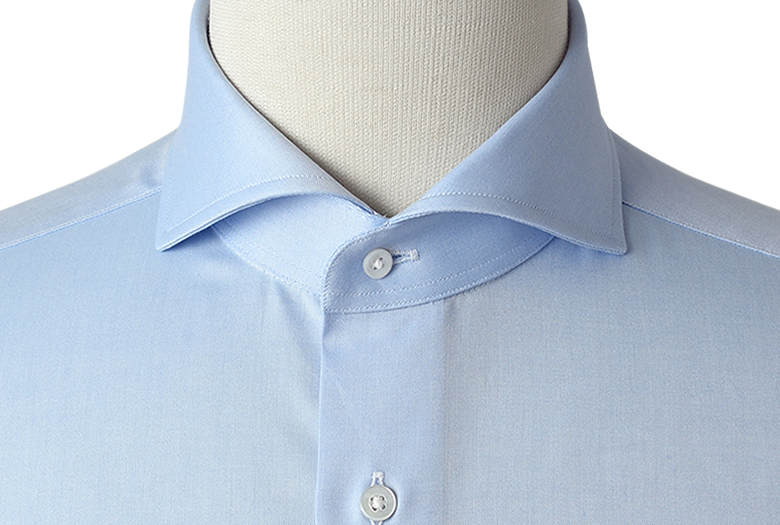 Cutaway
Streamlined and crisp, the cutaway fits sharply into a suit jacket. A distinctively modern style, this collar is often called a French spread due to its European sensibilities. Flexible and clean, this collar accommodates larger tie knots and also flatters open-collar looks.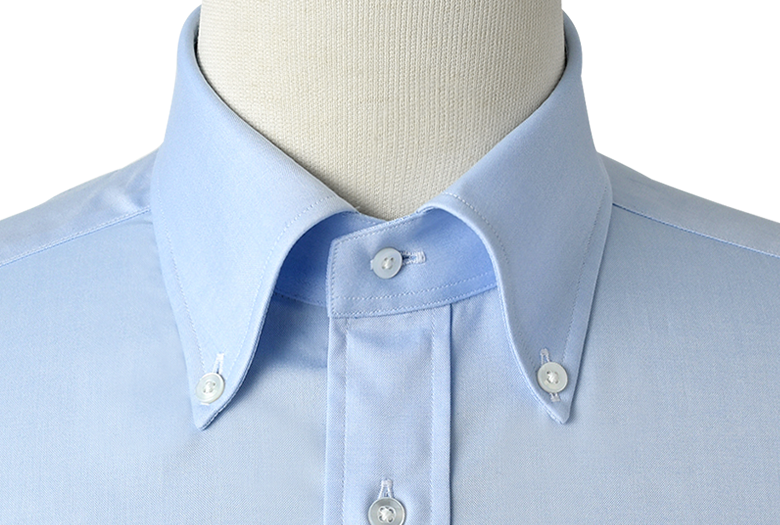 Button-down
Traditional and reliable, the button-down first made a mark through sportswear by keeping polo shirt collars in place during matches. As a result, this collar retains a casual, hard-working air and remains a gold standard for lovers of the classic and modern. Ideal with or without a tie.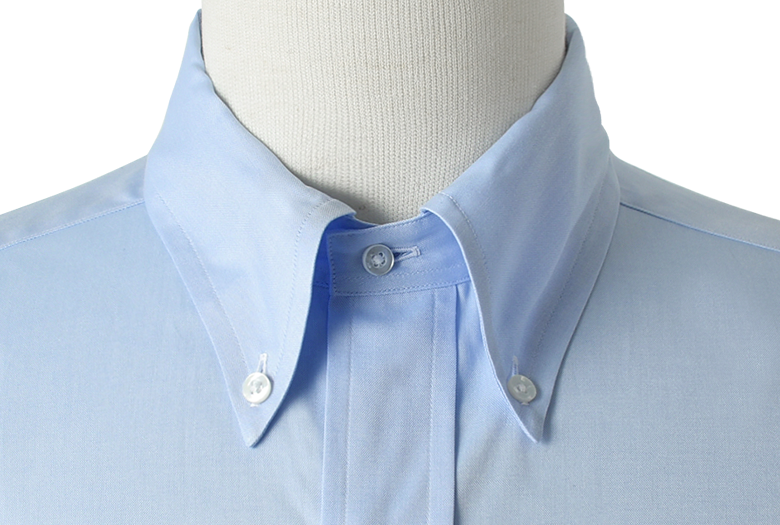 Button-down: SPORT
If you are in search of the traditional Ivy Style rolled collar that used to define every button-down back in the old days, look no further. Made with attention to the finest details, the collar is slightly elongated, shows natural softness, and feeds into a wider front placket than the standard button-down.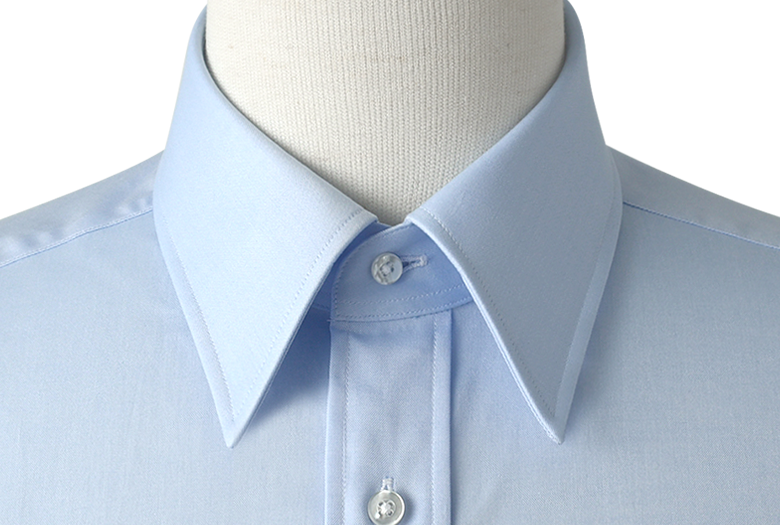 REGULAR
It has a long neckline and a narrow collar opening. The collar type is not influenced by old-fashioned style, so it is useful in business and ceremonial occasions.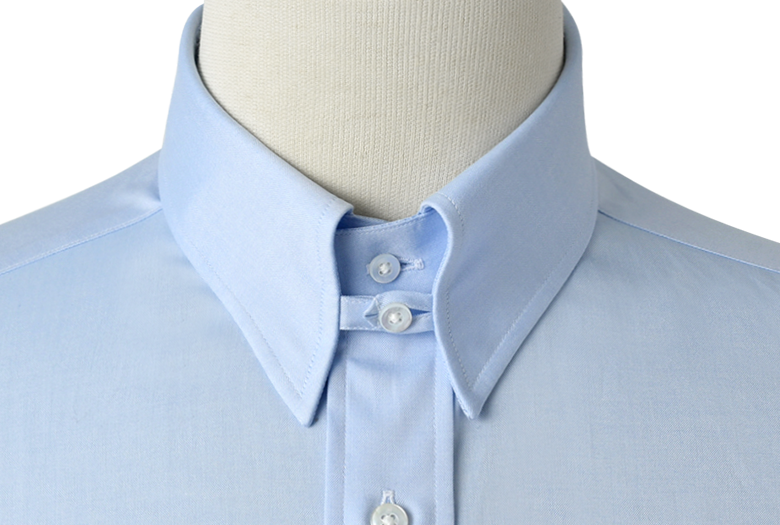 Tab
Uncommon in the modern day, this collar was engineered with a button tab meant to be closed underneath a tie knot in order to give lift and presence. The narrow points of the collar work well with thin knots, adding drape to the length of the tie.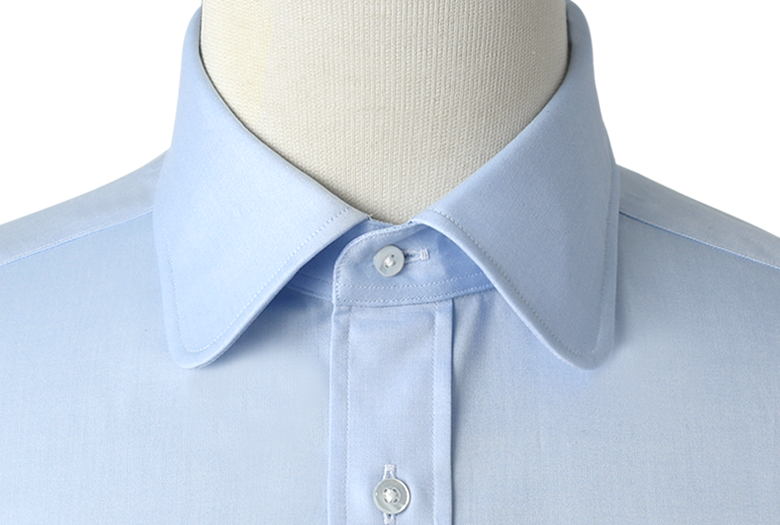 Round
Also known as a club collar, round collars add an old-fashioned British taste to the wardrobe. More daring than standard spread options, but sartorially definitive.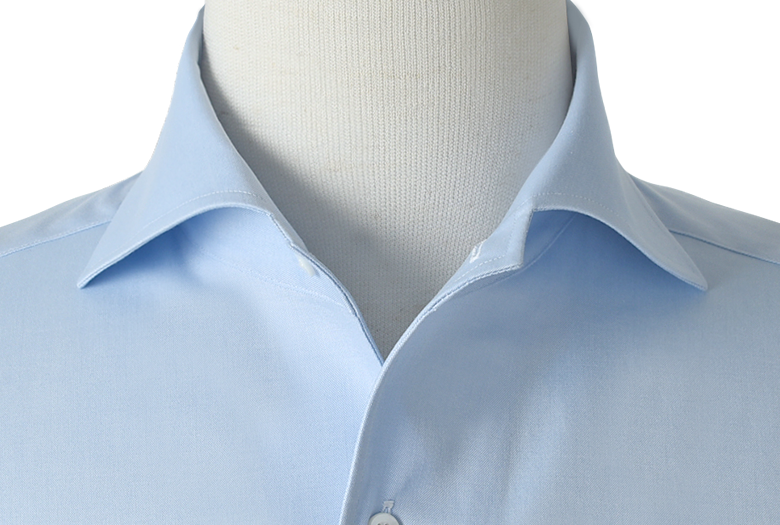 One Piece: Sciolto
Made to be worn open, this is a distinctively Neapolitan collar we have also dubbed "Sciolto" to describe the smooth transition from placket to collar tip. One of our only collars that uses a fused interlining, this astonishingly crisp spread is perfect for adding flair and breathability to a warm summer day.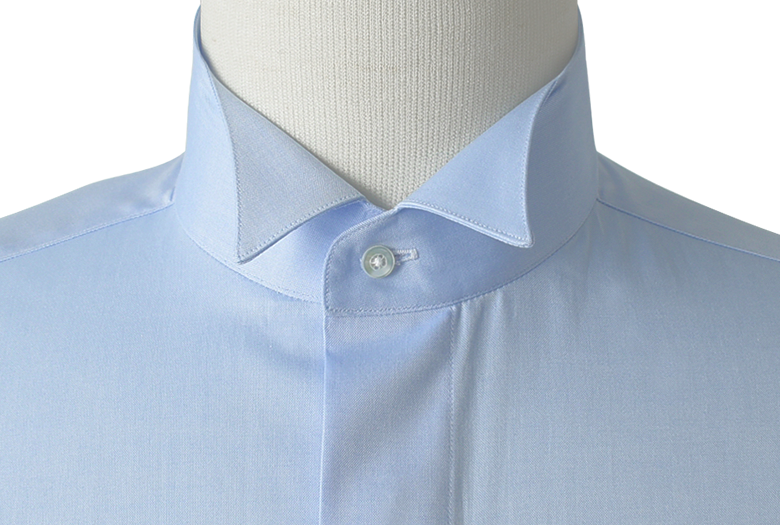 Wing
The most formal collar style, a wing collar was made to be worn with a bow tie and compliments formal suits and tuxedos.
Special collars available only with our Made-to-Measure service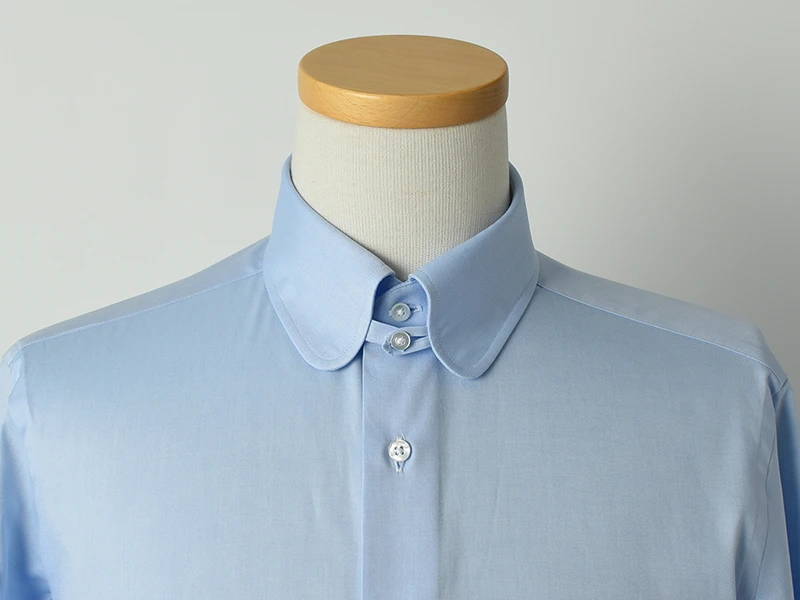 Round Tab

The round tab bridges the tab and round collar styles, just as the name implies. Strongly vintage and uniquely traditional, this is a daring but impressive style choice for those who seek to pull it off. (This collar is usually available in our Made to Measure service only.)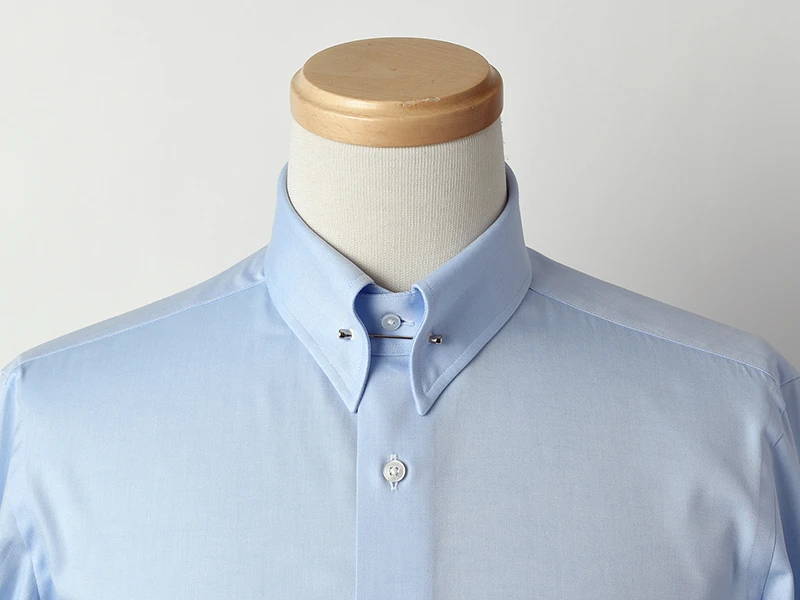 Pin

Named for the metal pin running through the collar, the pin serves the same purpose of lifting a tie as the tab does. Sharp and eye-catching, the glint of metal running through this collar demands attention.
(This collar is usually available in our Made to Measure service only.)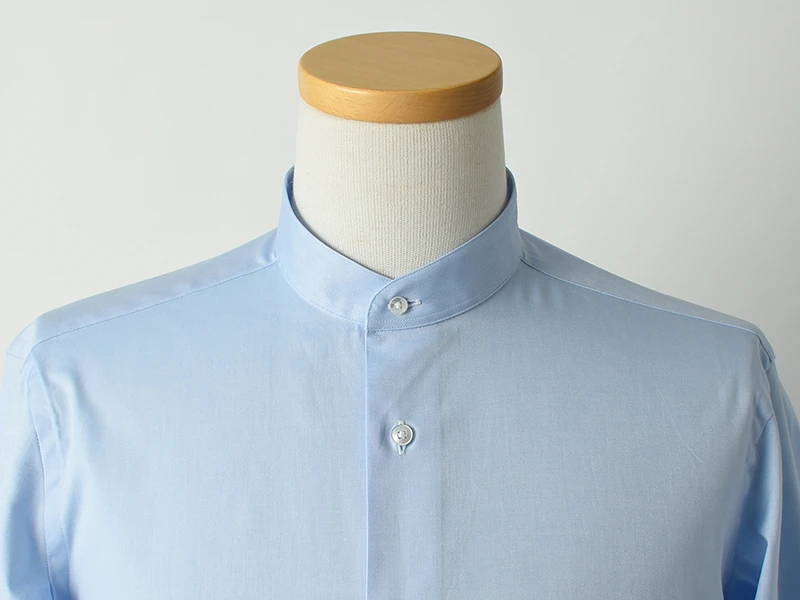 Band
Often compared to a Mandarin collar, the band ends in a soft curve and features a center button, just as the band around the neck of any shirt does. A band compliments a variety of casual, and some dressy looks.
(This collar is usually available in our Made to Measure service only.)