Softly and Fluttering in the Wnd..
Our linen shirts are now available in a new casual shirt silhouette. The linen from Herdmans is characterized by its firmness and elasticity. It is used in a collar shape that matches the atmosphere of each color. When the shirt flutters in the wind or when you roll up the sleeves, you can feel the attention to the beautiful sewing, even on the back side of the shirt.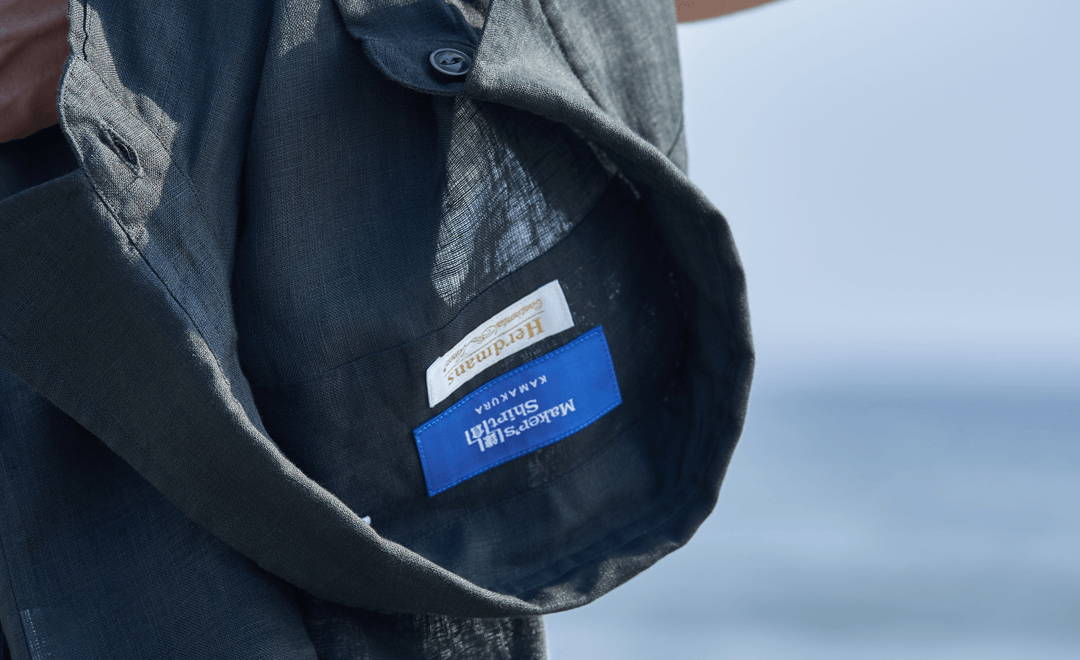 Irish linen is considered the best linen and produced by wet spinning using high quality European raw materials. Herdmans is one of Europe's leading manufacturers in the field of spinning and closed its doors in the age of mass production, but the company has inherited its traditional techniques and continues to use high quality raw materials.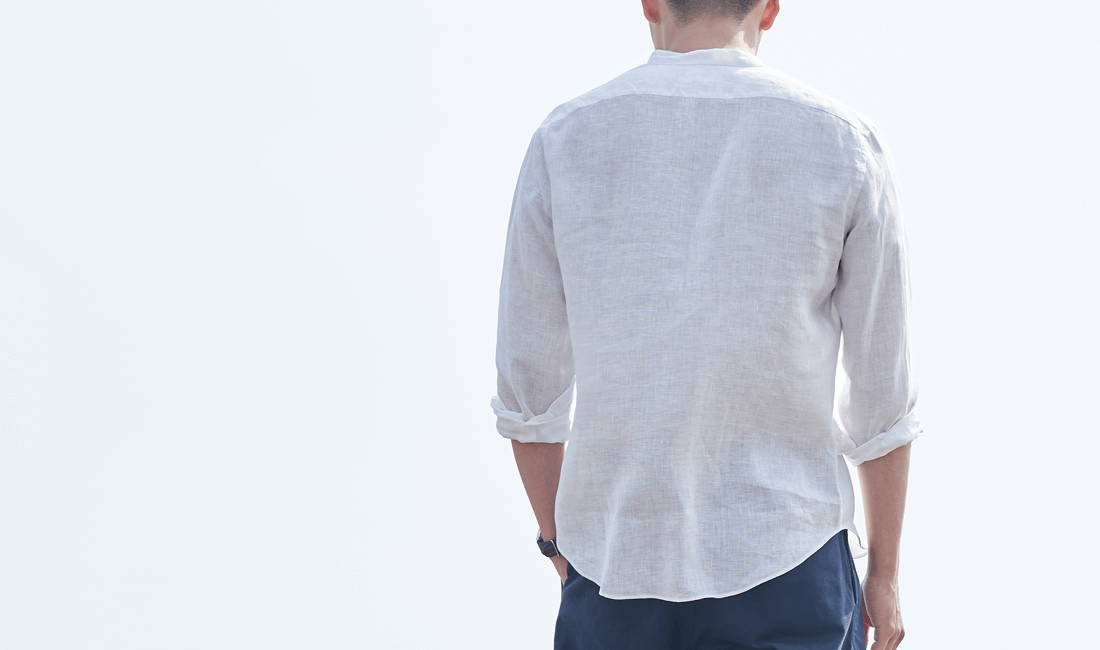 You'll definitely want to have more than one of white linen shirts. White linen with stand collar is now available in a new casual shirt. This shirt is a must-have for your collection.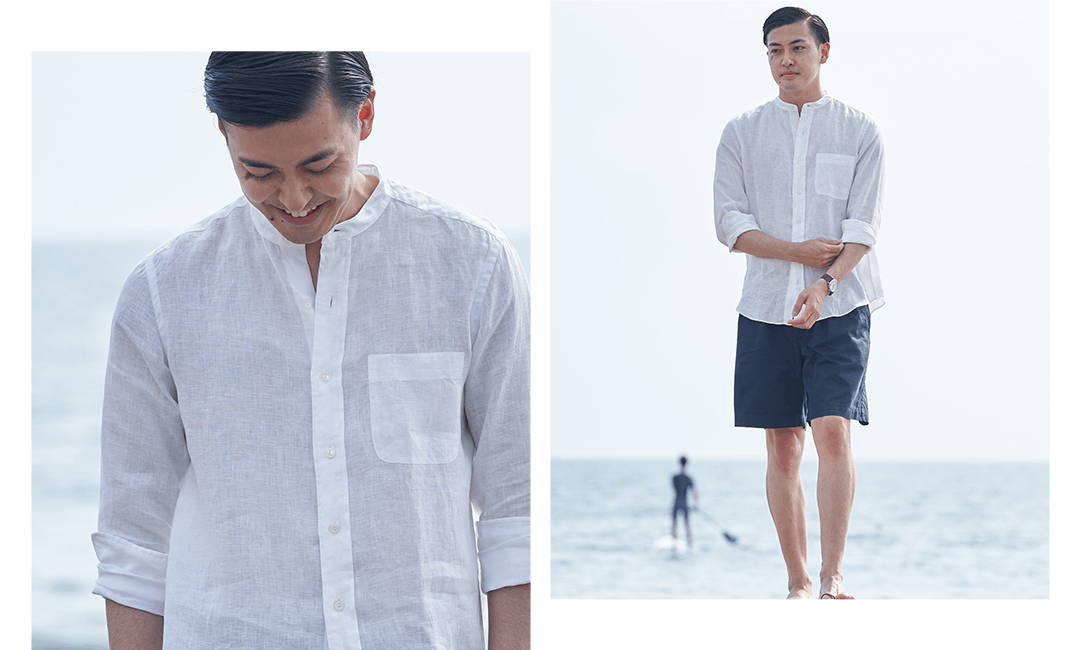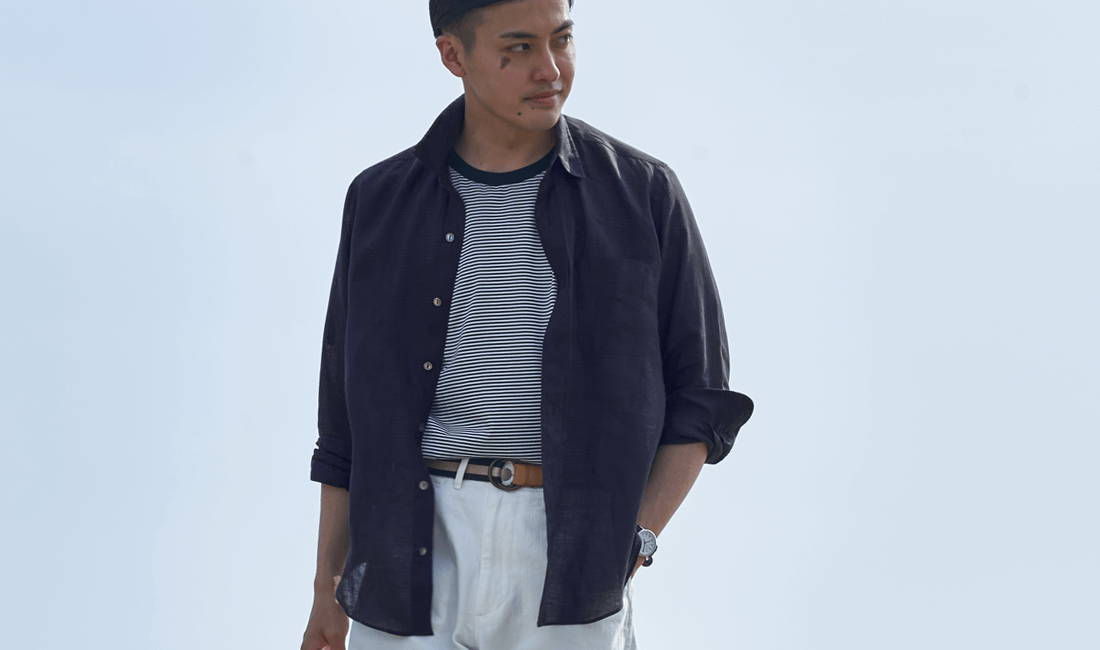 Under the sun, navy is a beautiful color to wear. It creates a pleasant atmosphere in your casual look. The black shell buttons are more attractive and elegant and works well with dark blue color. It can be worn alone without worrying about transparency.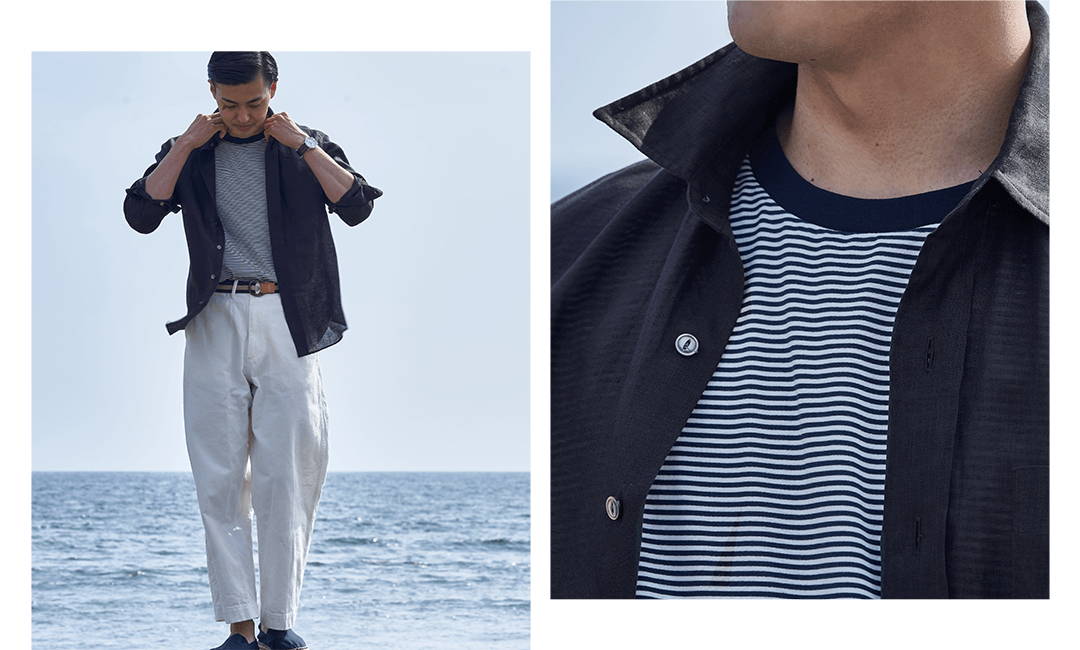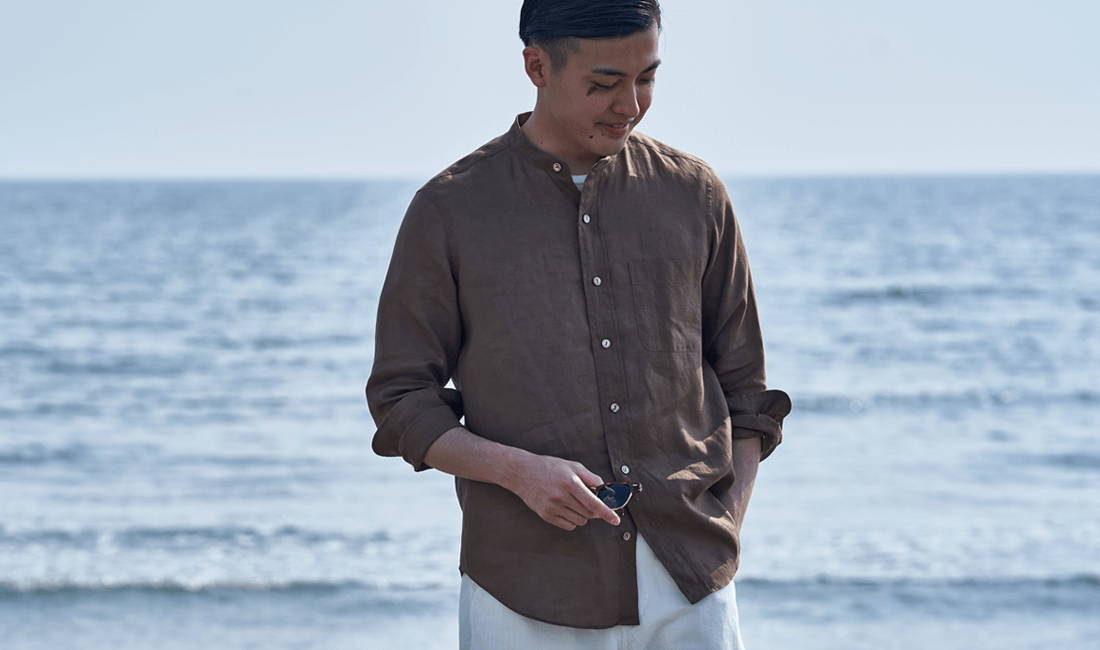 Brown is a calm color for summer.
The combination with the stand collar is stylish just by wearing it. However, it is not too fussy and has just the right amount of slackness. The soft silhouette makes it easy to match with loose-fitting bottoms.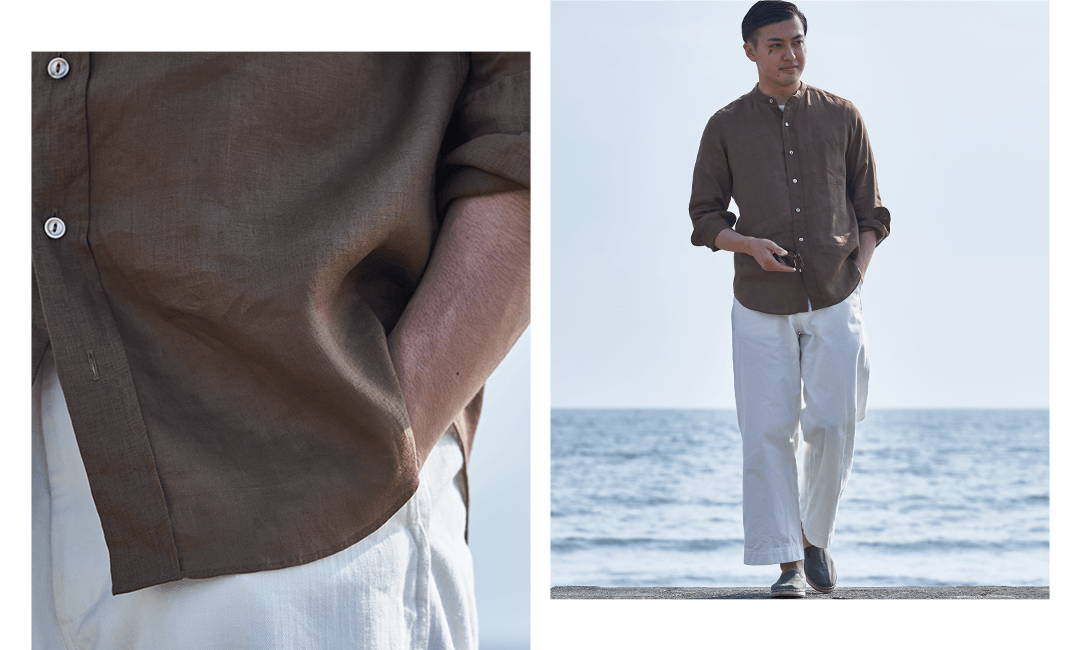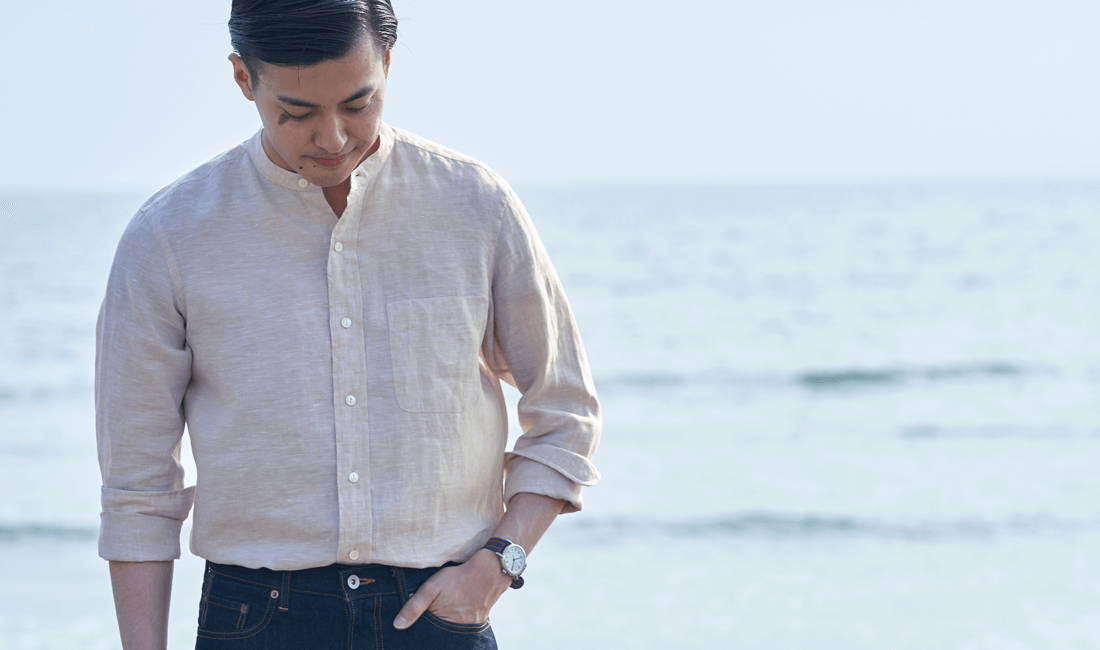 Sand beige is a gentle color, and the light coloring piece will tickle your heart. Wearing a denim pants can be worn either at the beach or in city. It`s an wonderful combination for casual wear.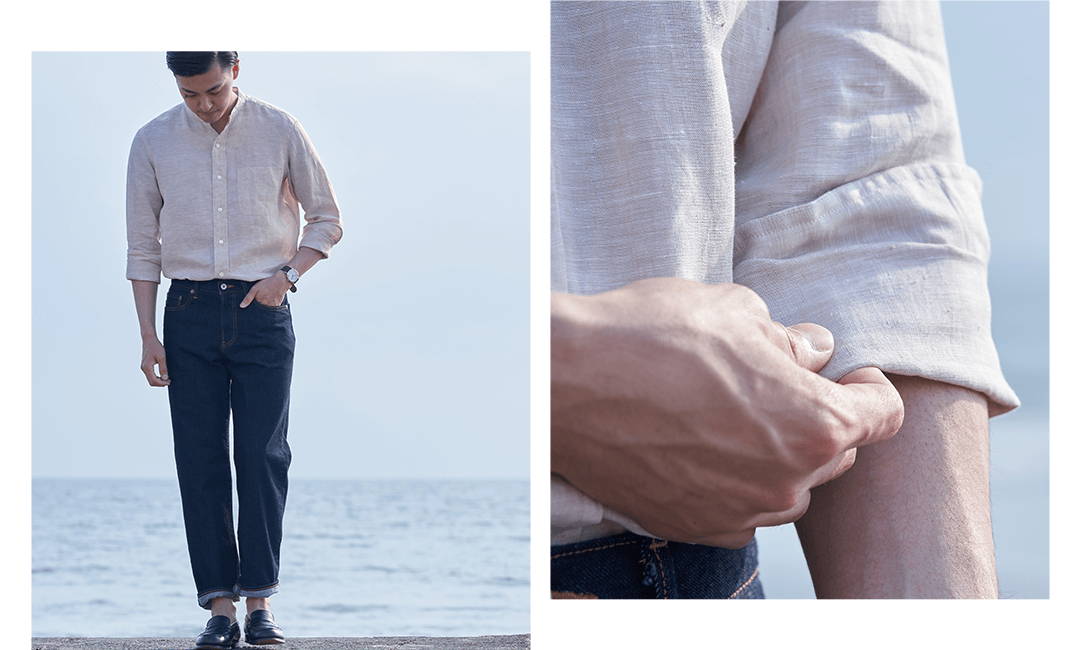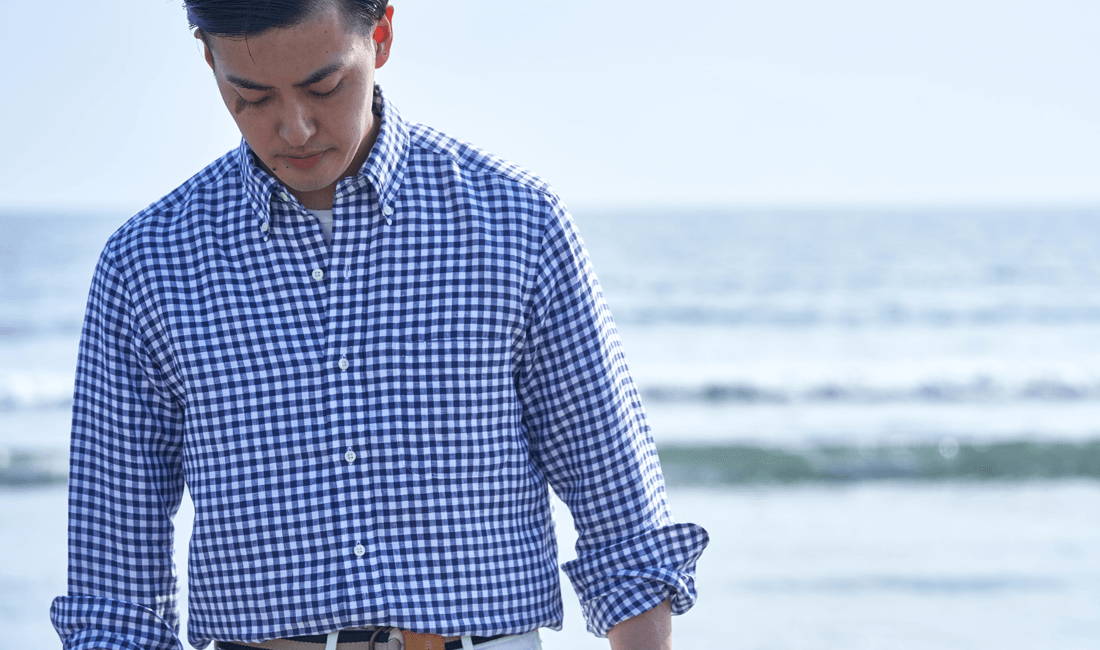 Gingham check is synonymous for summer.
Gingham checks made of linen can be used for both beach and cities. The pattern combined with the unique texture of linen is refreshing and even austere.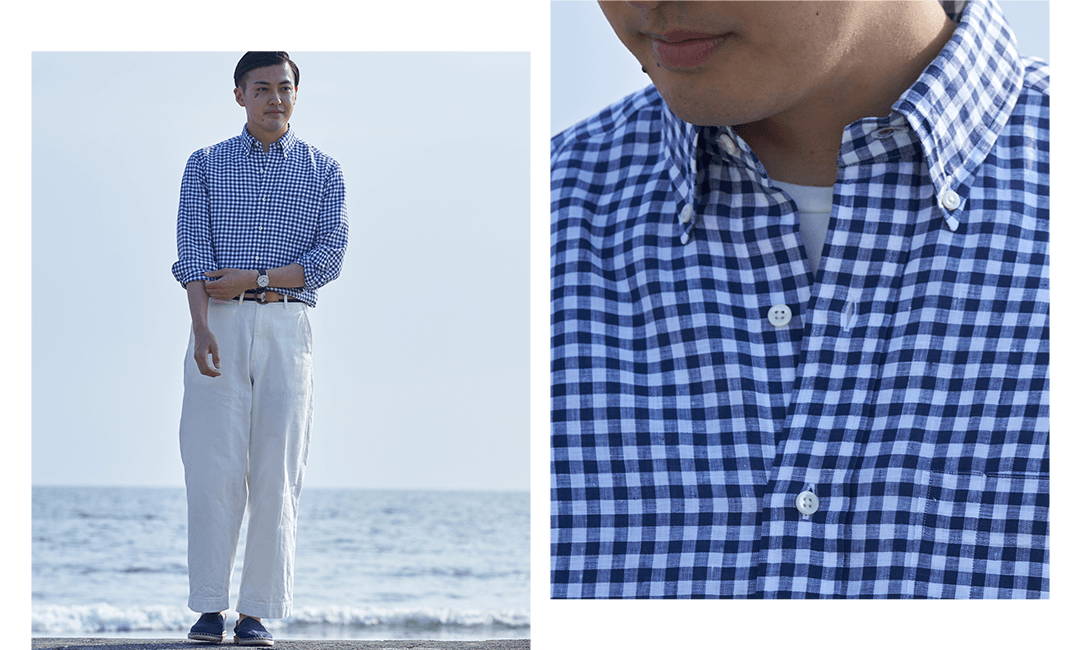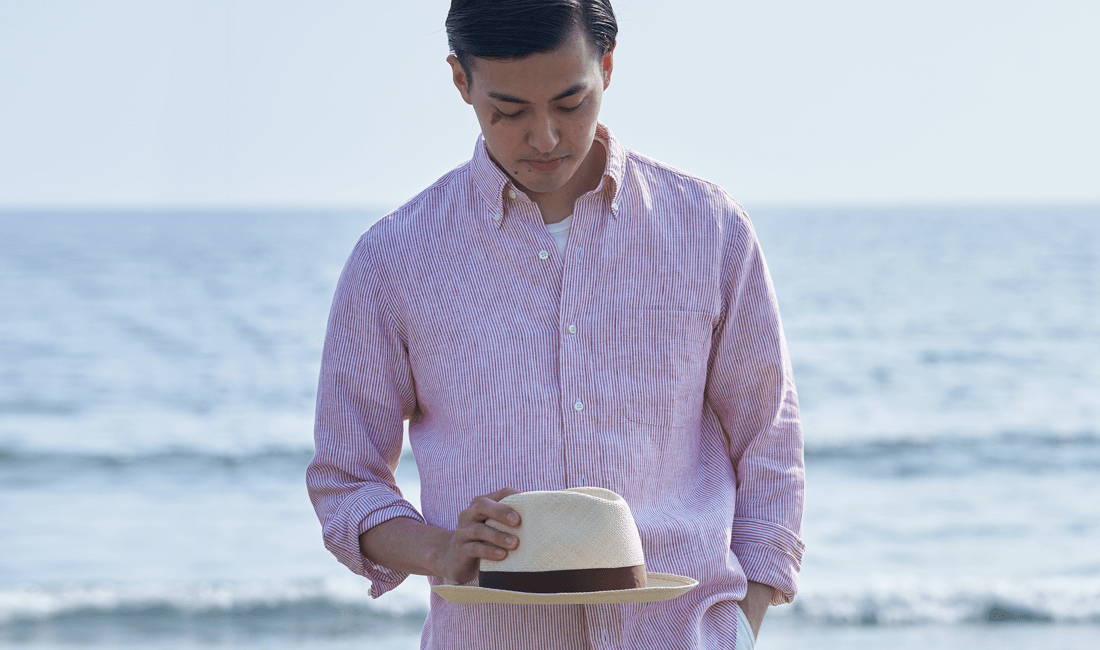 Elegant red stripes is easy to match with denim, white denim, and chinos. It can be worn as traditional or dapper depending on your style. This is a piece that should be worn for those who loves and explore fashion styles.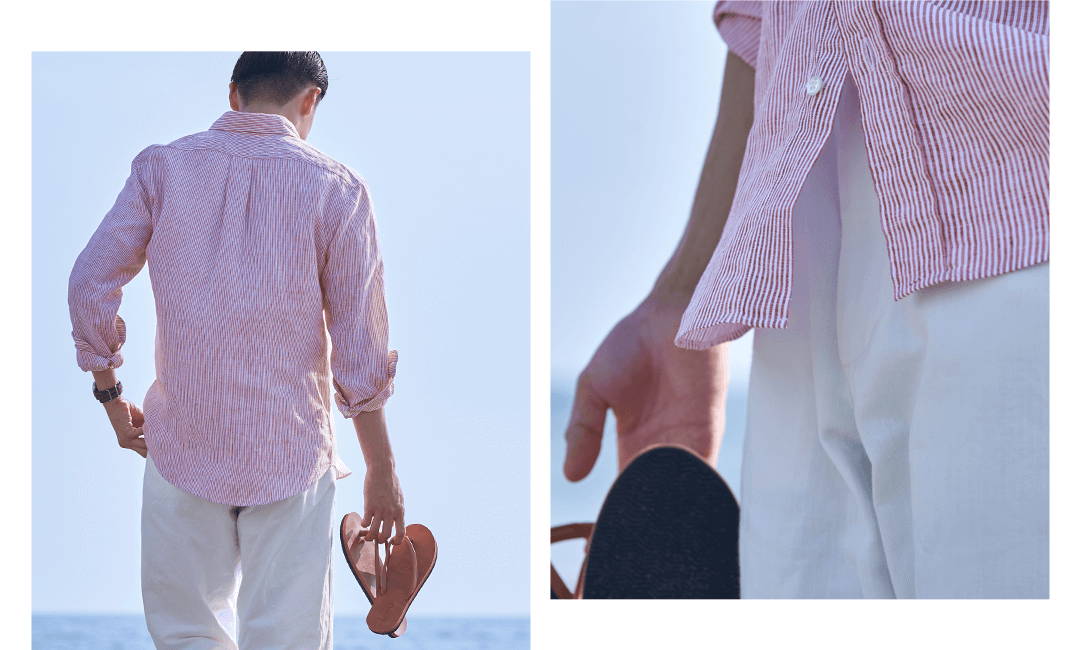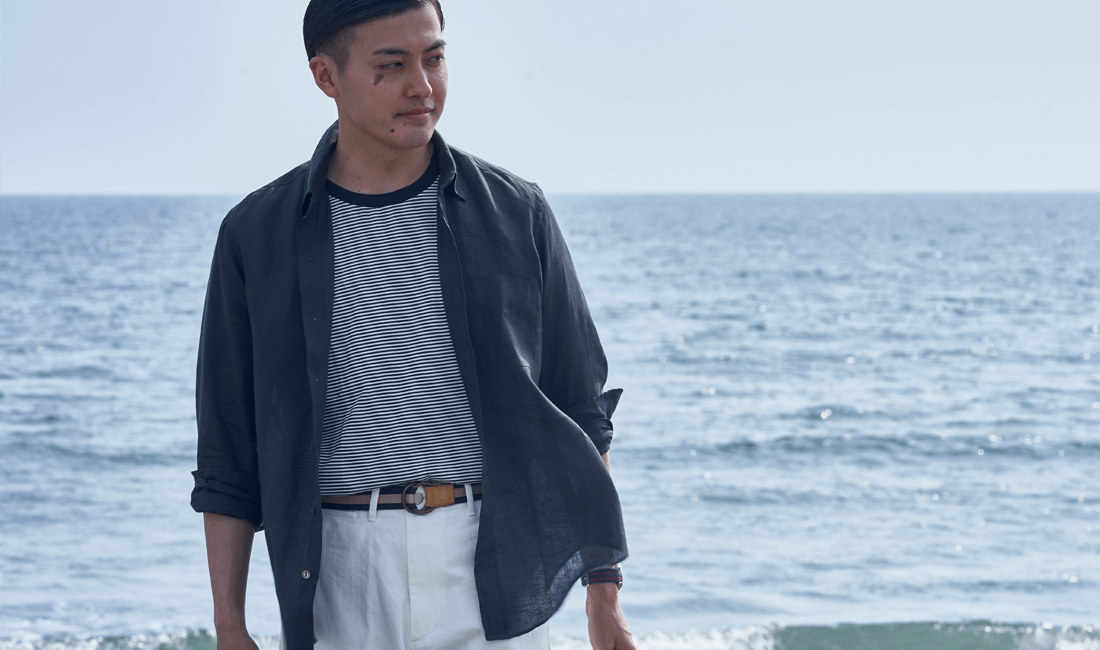 The bottle green color can match with a border T-shirt and brings in the moody look to your style. This is the most popular color among Kamakura Shirt staff.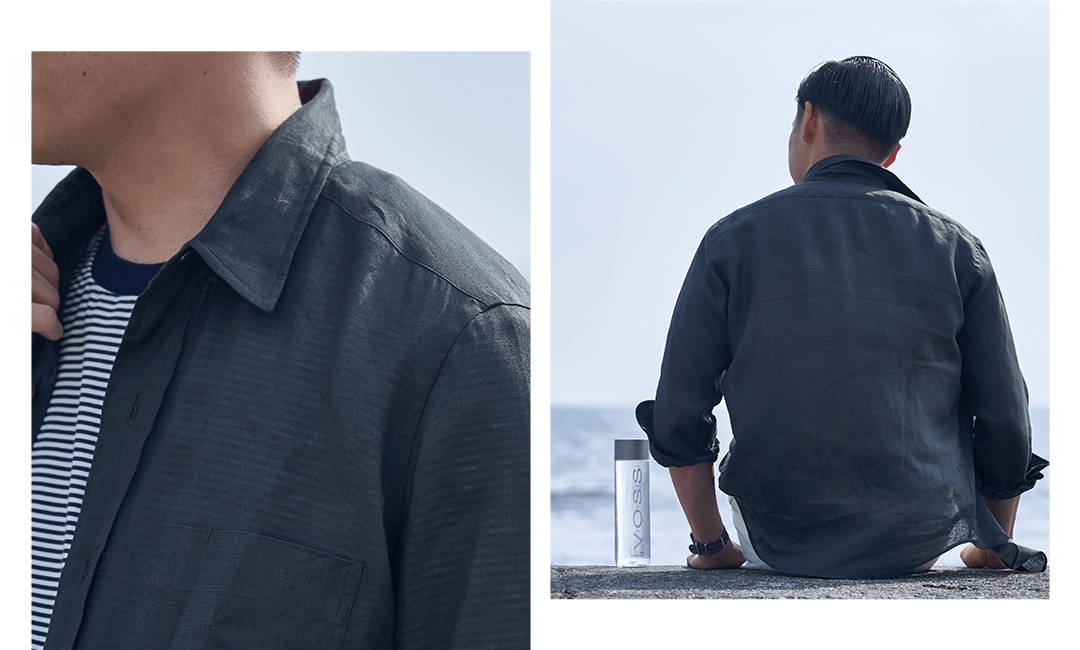 ---