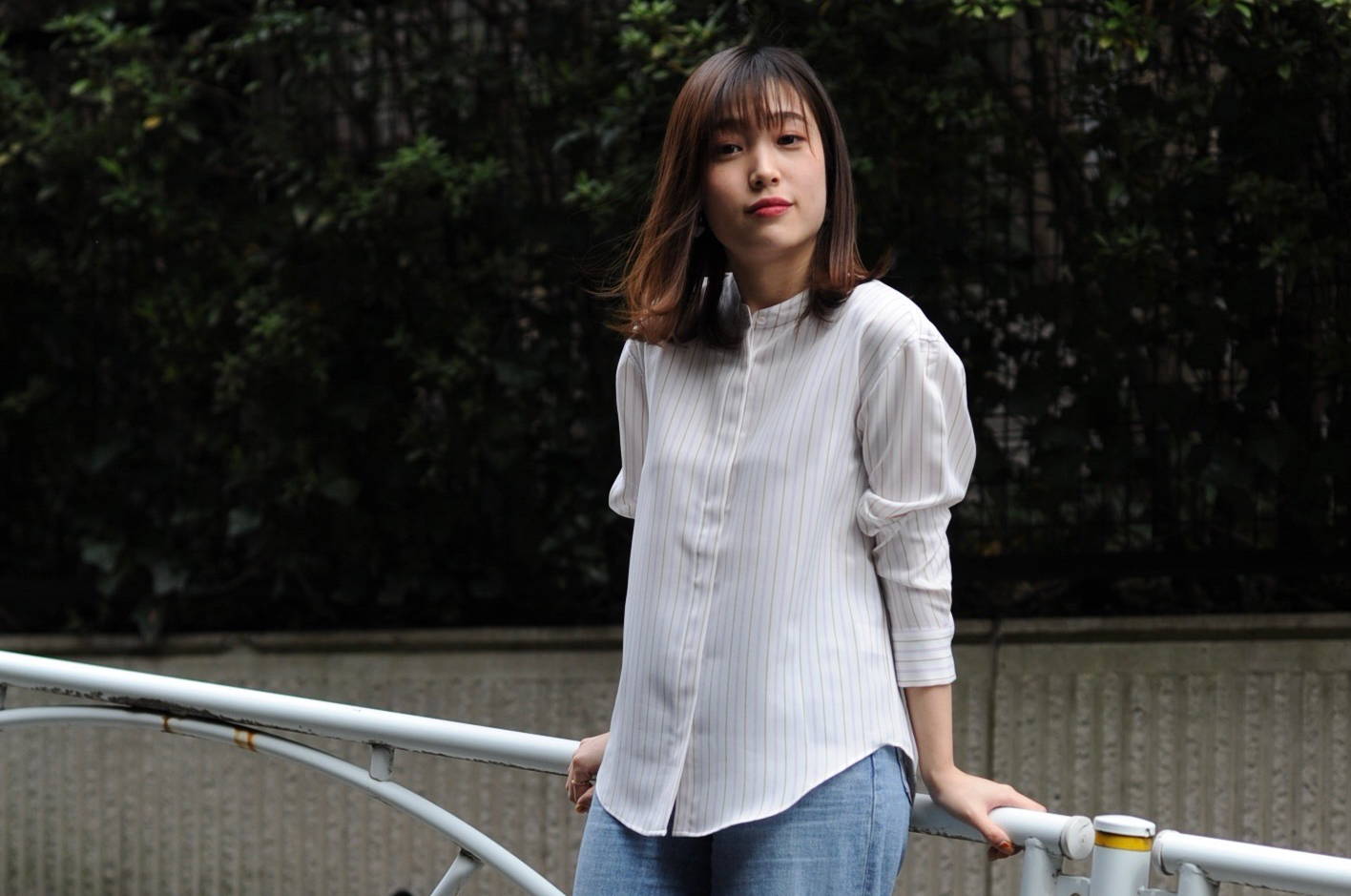 This time, we tried styling a band collar blouse with denim.
Blouses usually go well with skirts or slacks, but for a little casual scene, try denim.


Pink and beige stripes.
The two soft colors make it easy to blend with other items.
Furthermore, the fabric is gathered in the back to give a feminine impression, while still being loose-fitted.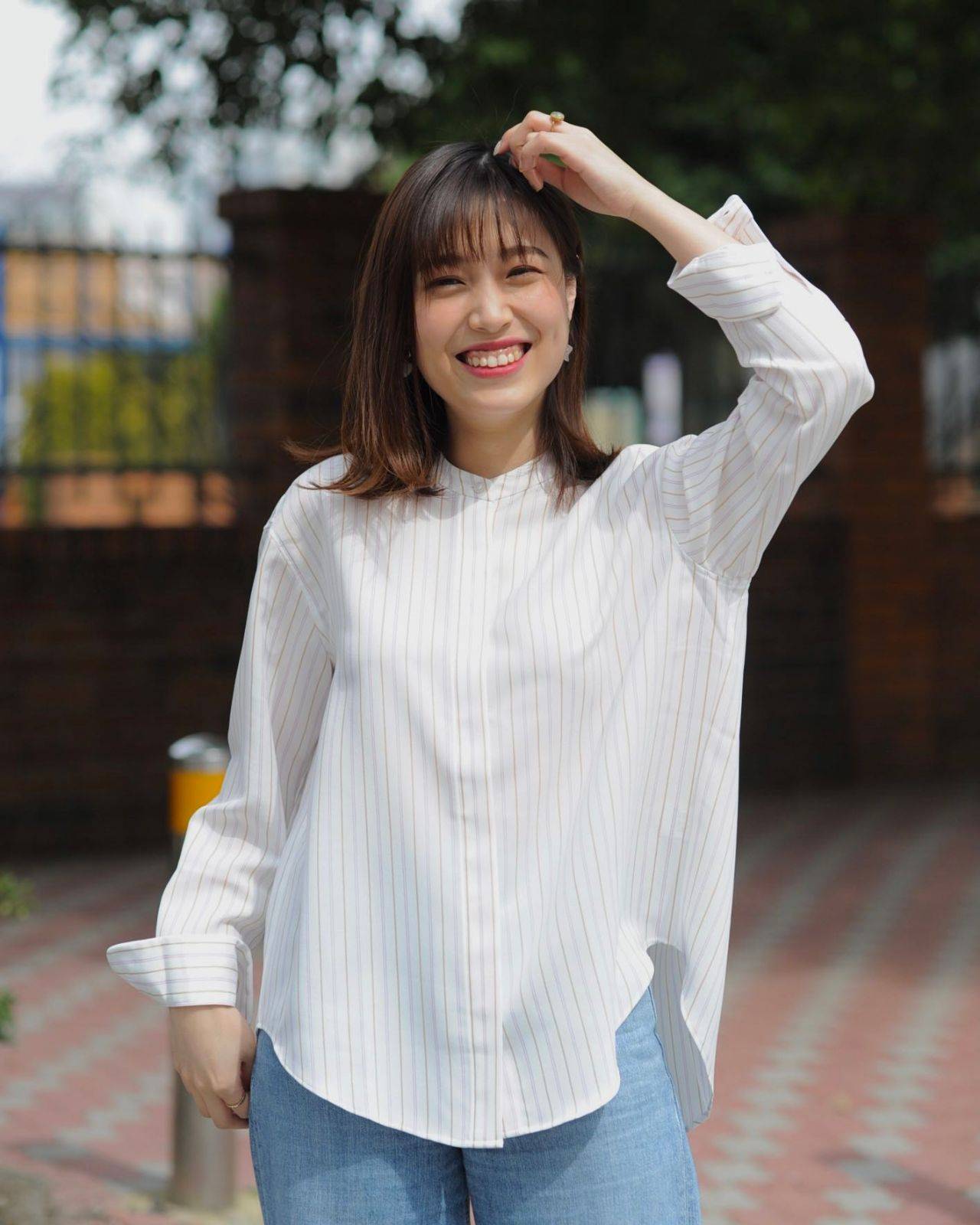 ---