American Sea Island Cotton (Updated)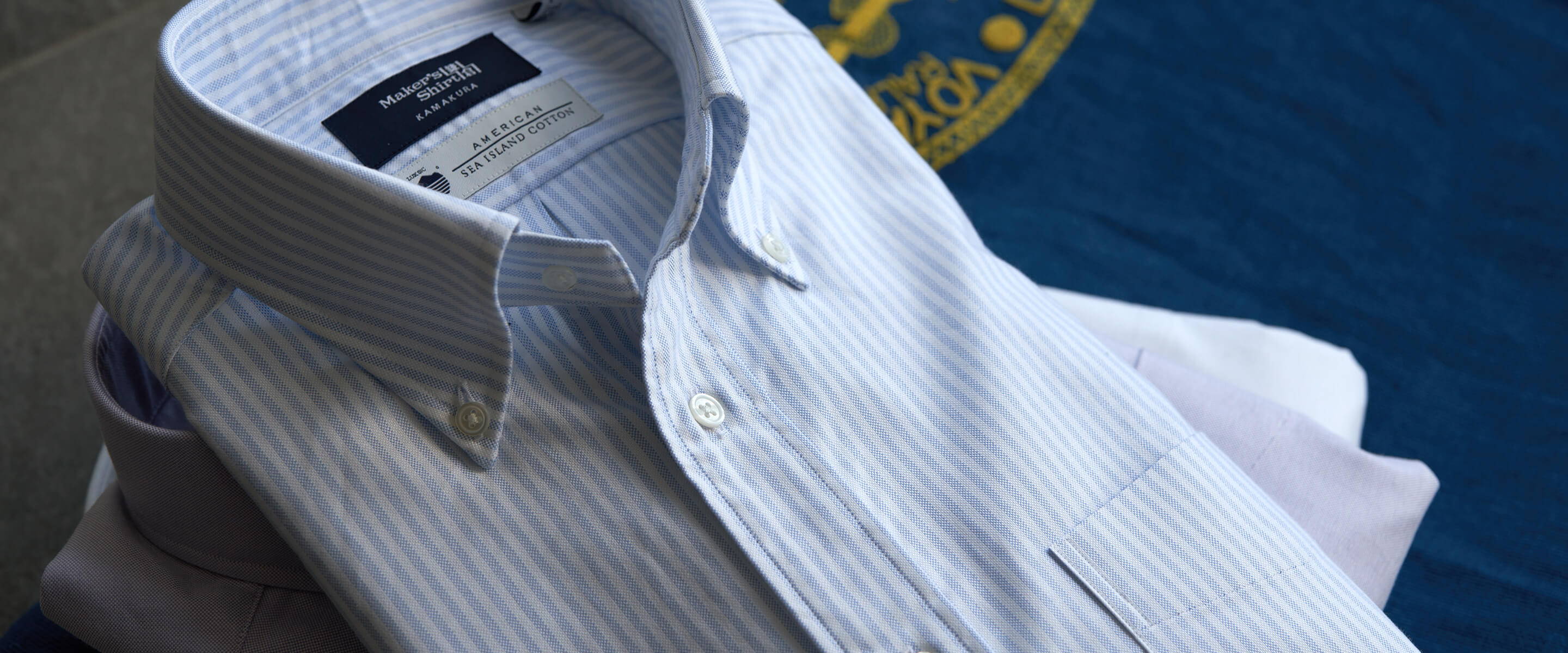 The Supreme Oxford
A symbol of American Trad and Ivy League looks. An eternal classic has been crafted from the elusive, extra-long staple cotton known as American Sea Island Cotton, often referred to as American-grown Pima cotton. This Oxford, made with the utmost premium material, is well described by words like "elegance" and "substance." Indulge in this exquisite Oxford that elevates your usual trad style, offering you the ultimate experience of luxury.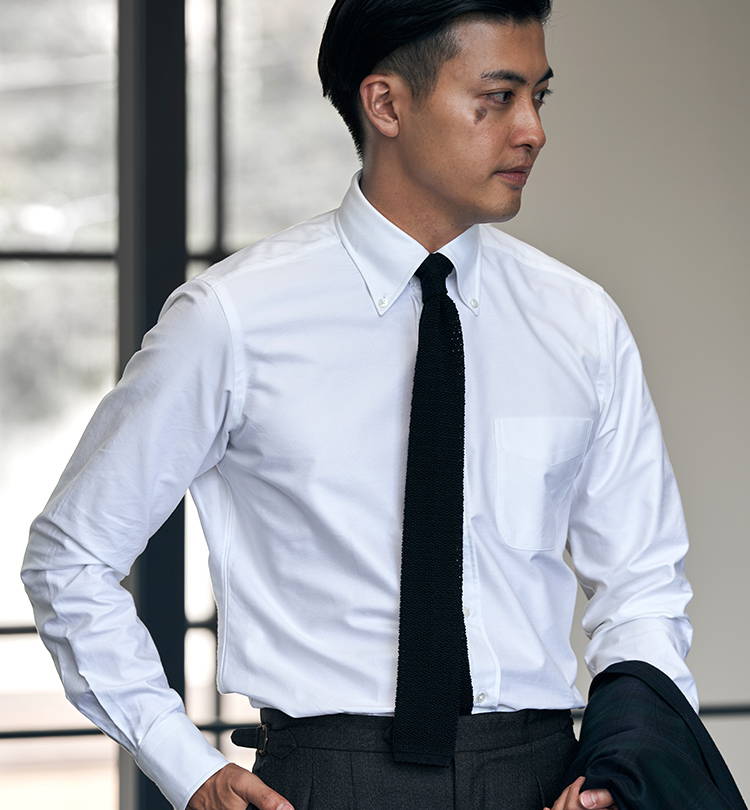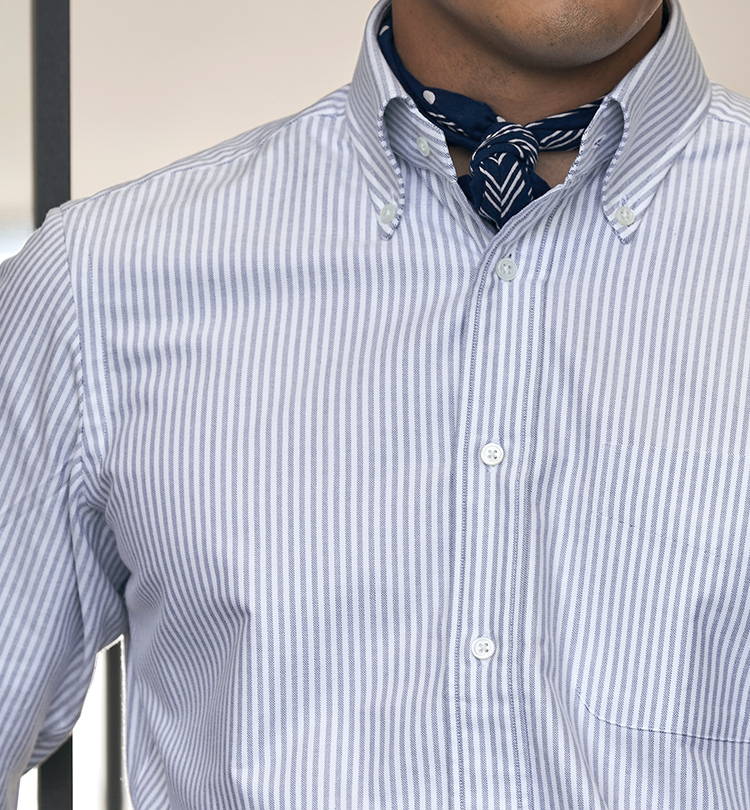 A button-down shirt has been created that combines the dressy elegance unique to extra-long staple cotton with the rugged charm typical of Oxford shirts, featuring an astonishing sheen and a remarkably smooth texture that defies the conventional expectations of Oxford.
The button-down collar gracefully forms a beautiful roll. The carefully crafted smooth curves of the collar create a three-dimensional effect around the neckline, lending an air of sophistication even in an untied style.
The "mother-of-pearl button," a hallmark of luxury shirts. While resin buttons are commonly used in Oxford shirts, this shirt, befitting the finest quality of the premium cotton used, is adorned with the highest quality mother-of-pearl buttons.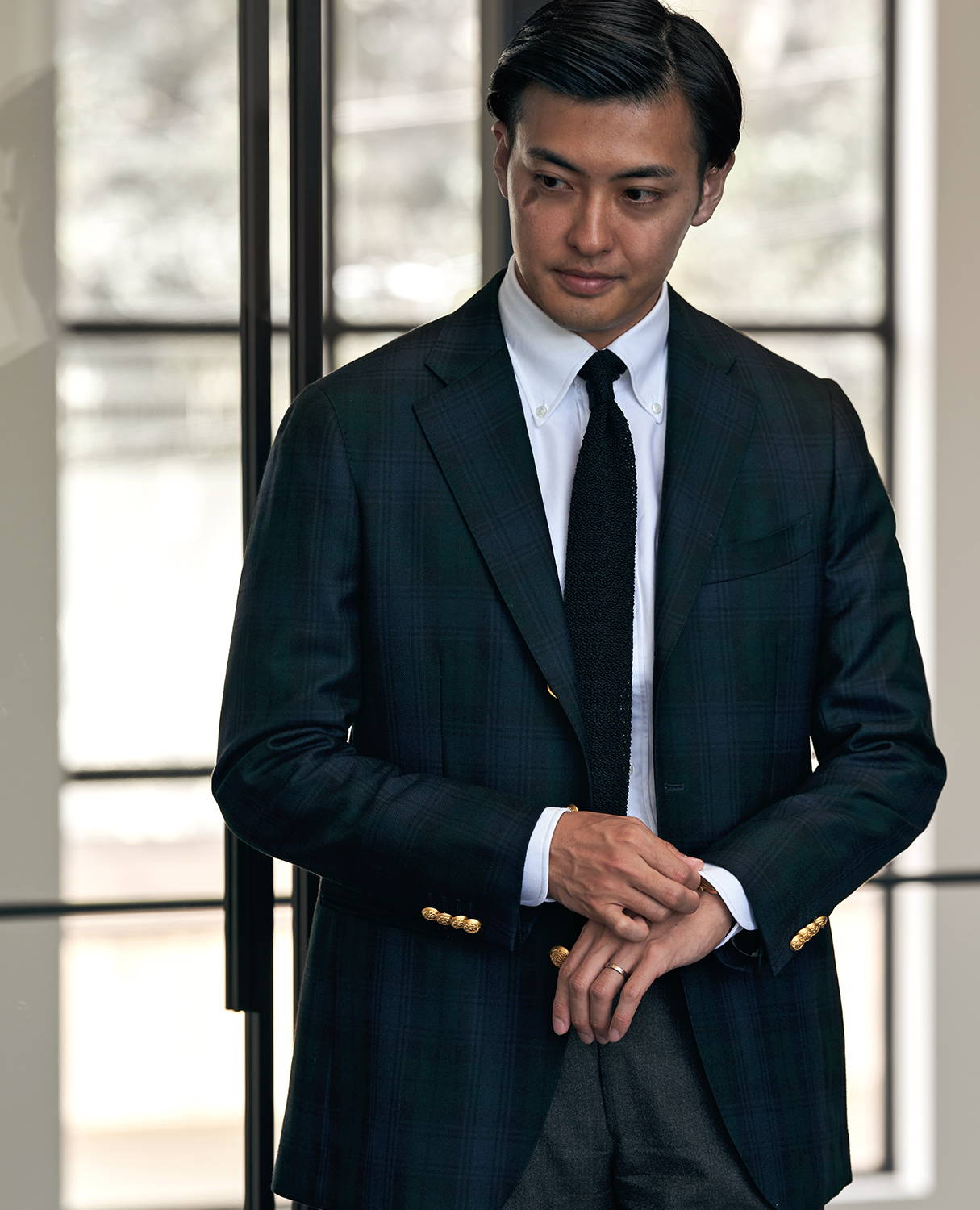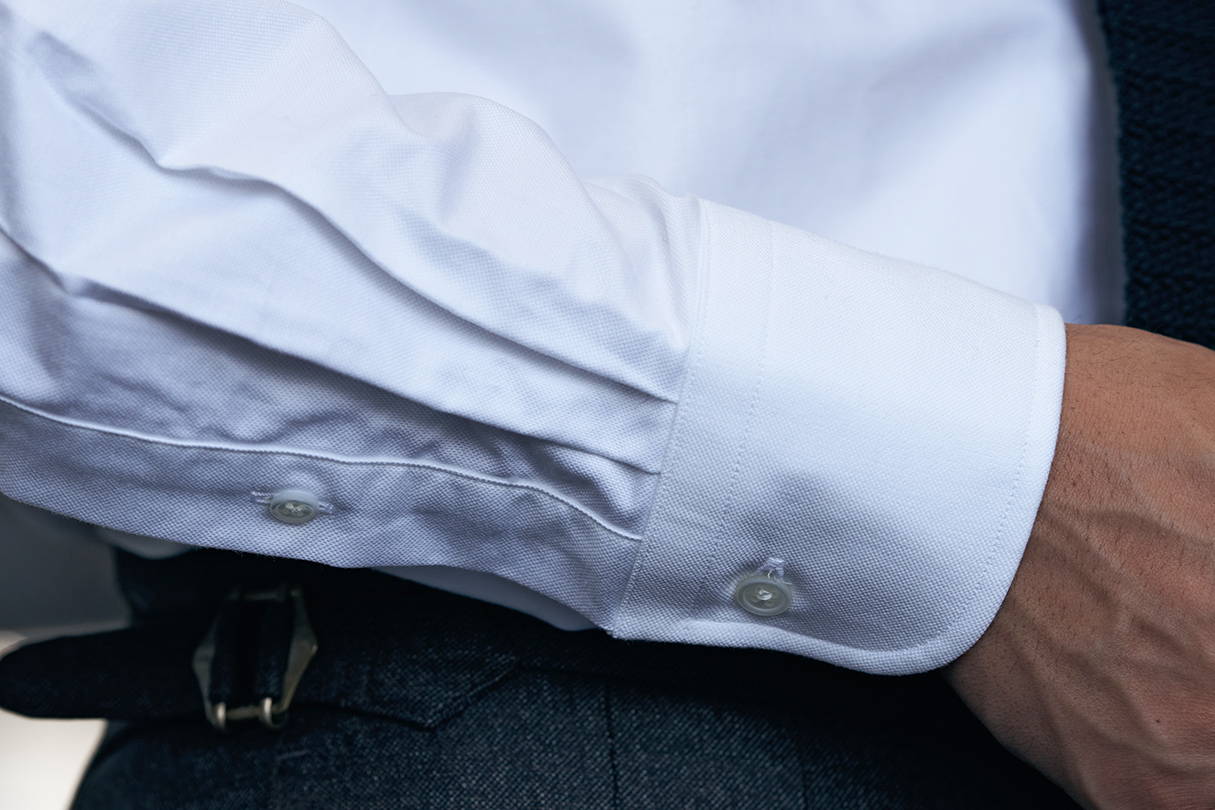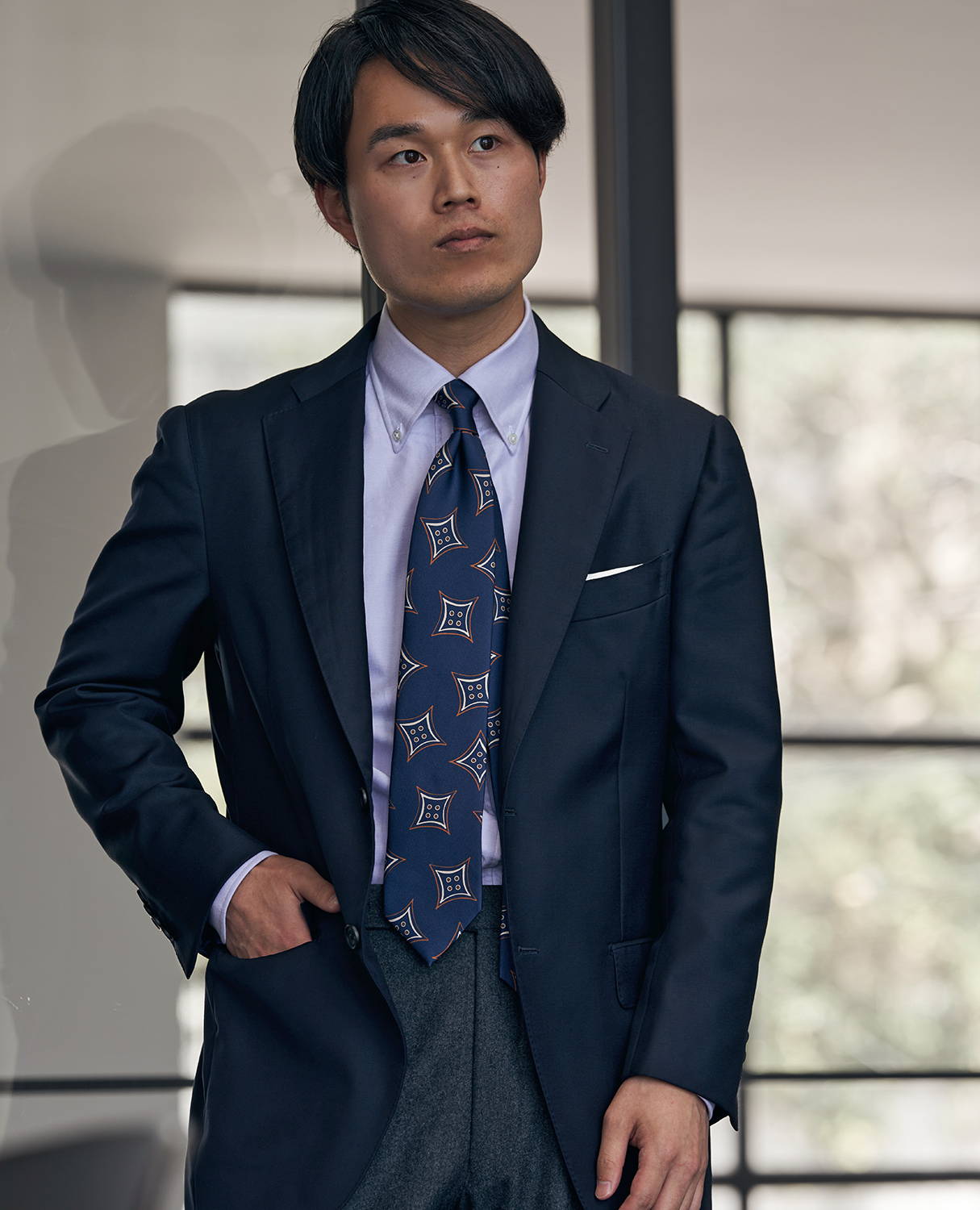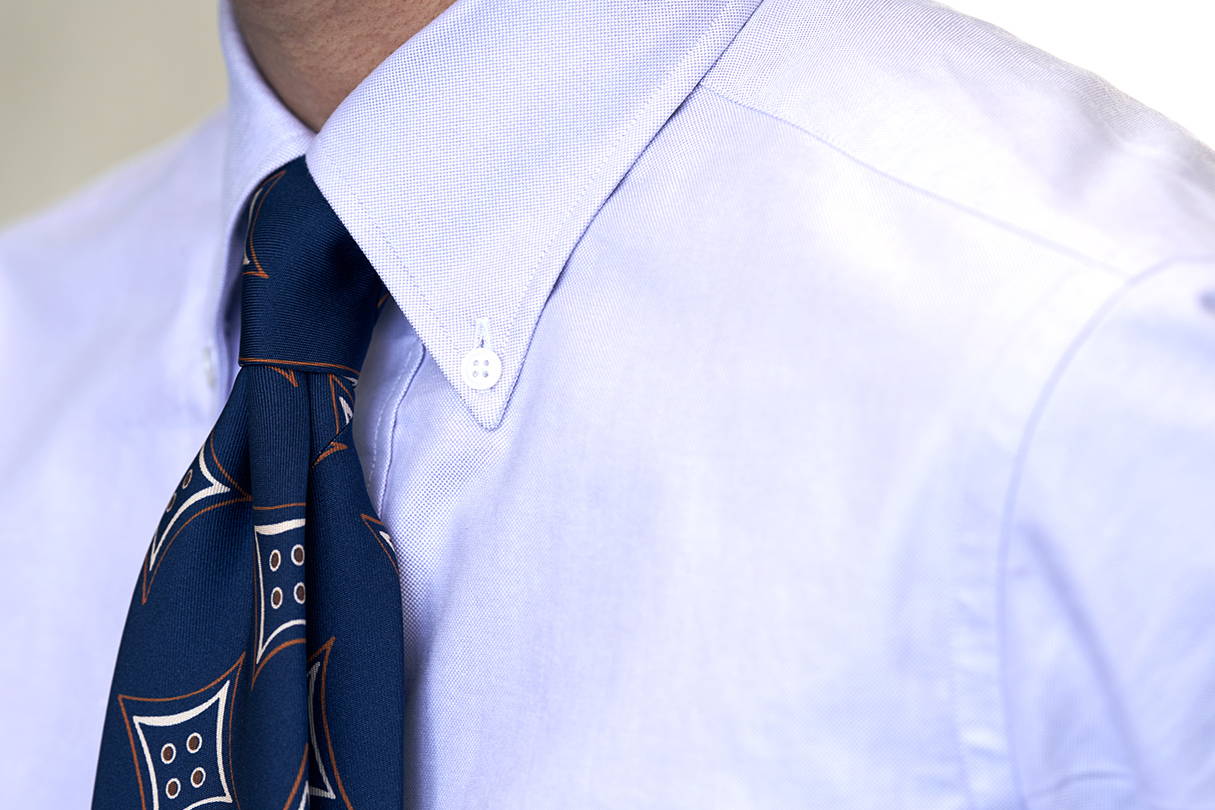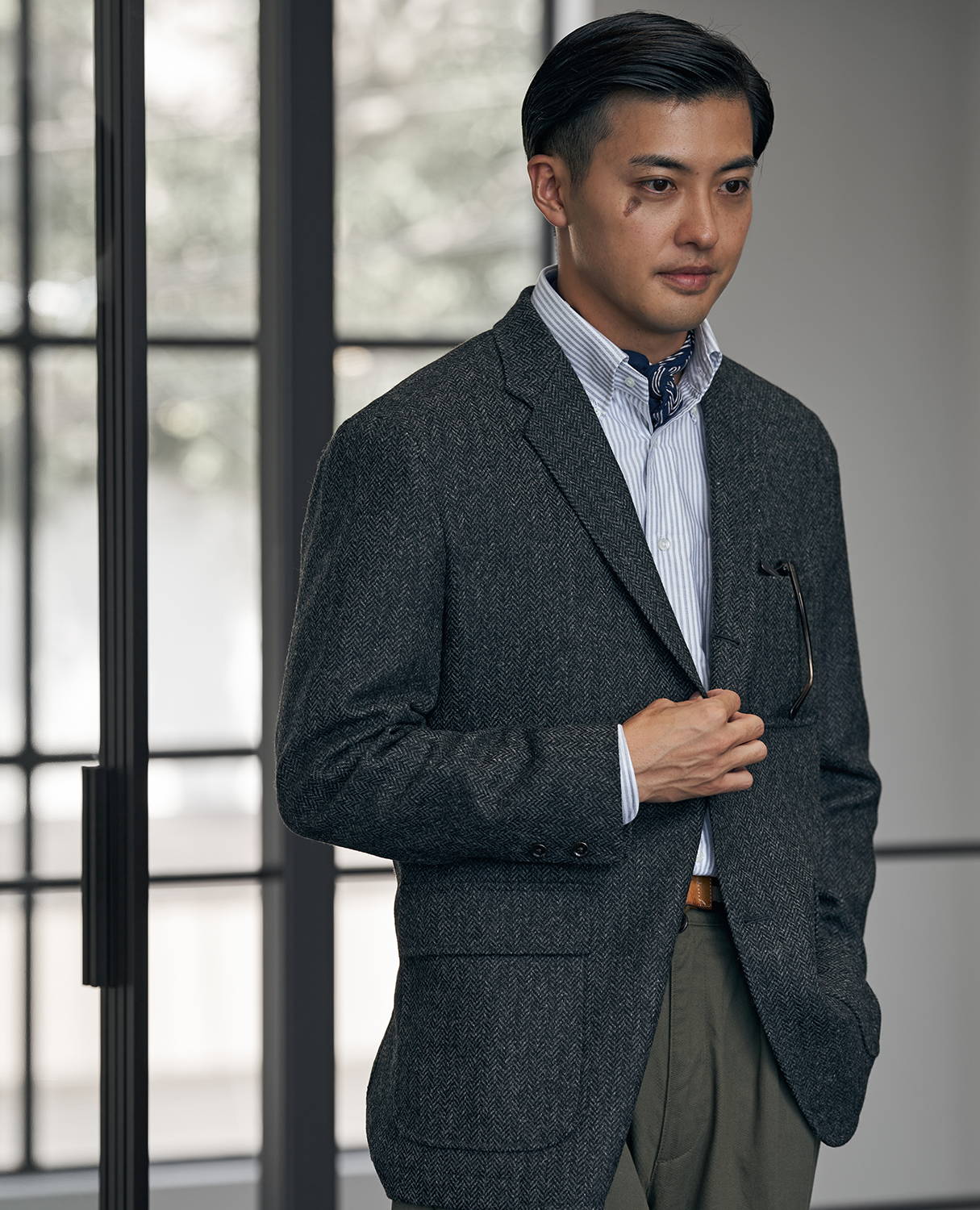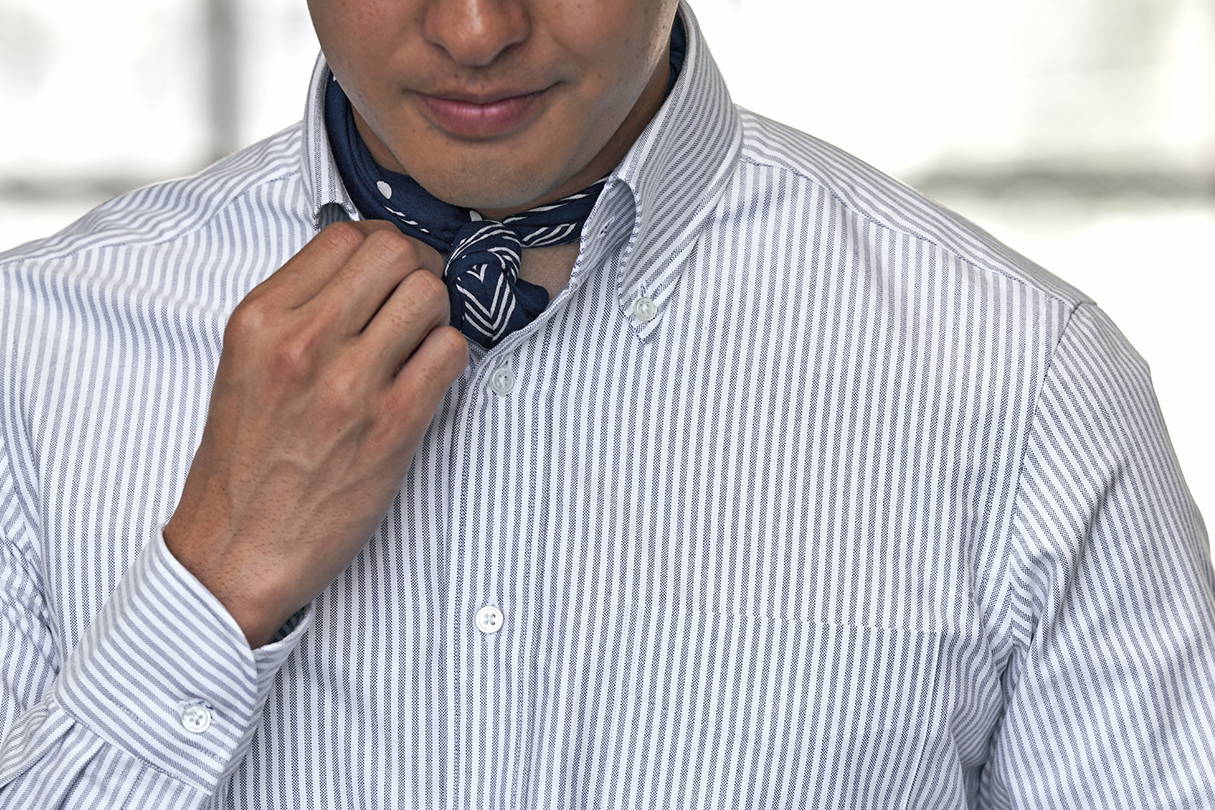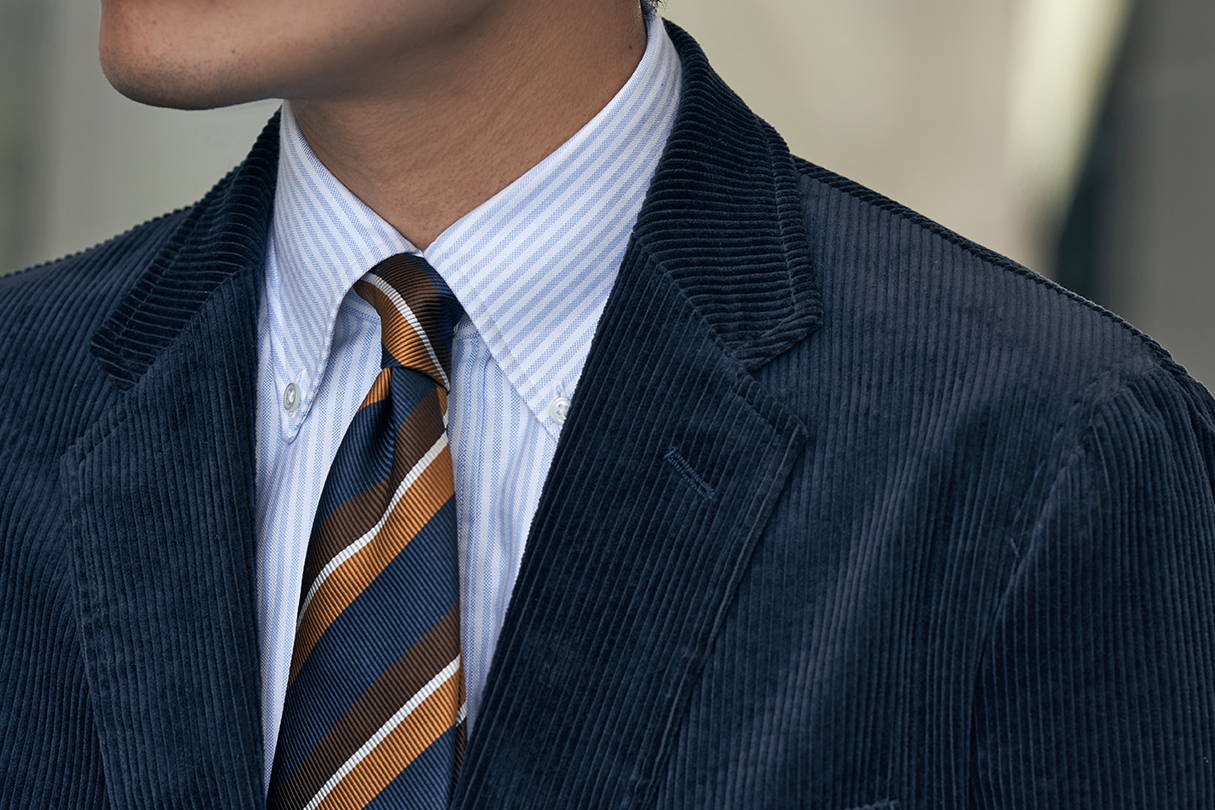 ---