Email, virtual, or phone consultations.
Questionnaires to find out your sizes.
Please contact us to get your past orders

Prices range from 130 USD, 180 USD, and 250 USD. No minimum order is required.

A link will be sent to you to process and confirm your order.

Your order will be sent to the factory in Japan.

Final order check and shipped to your home. Approximately 2 to 3 weeks.

Disclaimer:
Please note that there may be delays during the holidays.
All sales are final and we do not accept returns.
About Our MTM Staff:

Junko Tsuchida, who has been a consultant working with us in our former Madison location, is now taking MTM consultations and orders in New York. She is excited to help you with designing a new shirt, as well as pulling up past order records.
Contact Information:
Contact Junko via email here
Phone:(+1) 929-289-6392
Monday - Friday 9:00 AM to 5:00 PM EST
KAMAKURA'S MTM IS BACK!
We are back for an in-person Made-to-Measure session in the United States.
Appointments only, so please make an appointment with us.



FABRICS

We do not have a fabric page at the moment.
Please contact us to see our fabric selections.


Our recommendations for this month: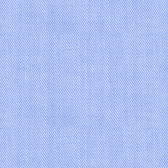 Twill Solid
ID: M211S0713P
130 USD
Dobby Stripe
ID: M212D0431P
130 USD
Dobby Stripe
ID: M102D0366P
130 USD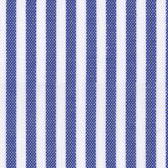 Pin-Ox. Stripe
ID: M213S0423P
130 USD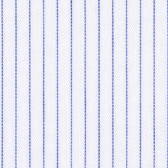 Twill Stripe
ID: M213S0739P
130 USD
Pin-Ox. Stripe
ID: M611S0672P
130 USD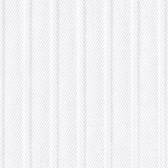 Dobby Stripe
ID: M102D0369P
130 USD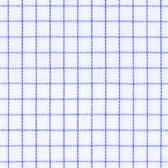 Twill Check
ID: M214C0740P
130 USD
GET YOUR MEASUREMENTS
We recommend ordering your shirt based on your chest size, as this is the only part you cannot adjust.
Once you know your chest size, please choose the appropriate base size from your chest size.
From there, you choose which parts you will like to adjust.

Click here to see how to take your measurements.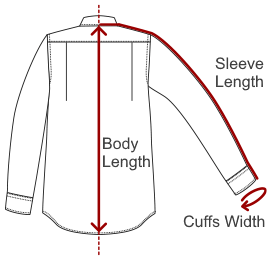 Measuring your own neck for this is recommended.
Measure your neck tightly, right below your Adam's apple where the collar of your shirt would sit.
Put room for two fingers between your neck and tape, then note the measurement.
The actual sleeve length will be increased by 0.8 cm in consideration of shrinkage.
Measure on the back side of the shirt, from the center of the back of the collar to the hem of the garment.
The actual sleeve length will be increased by 1.5 cm in consideration of shrinkage.
How to measure:
Measure on the back from the middle of the shirt, at the base of the collar.
Go along the yoke, then pivot from the shoulder down to the outer edge of the cuff.
The cuff width is the width from the center of the button to far end of the buttonhole.


Tokyo Slim Fit / NY Slim Fit have darts on the back, which can be corrected to adjust the waist.
Adjustments can be made starting with -2 cm, -4 cm, -6 cm*. It is possible to get rid of the darts to add 4 cm in the waist.
*To adjust -6 cm, the adjustment is made by deeply sewing the back darts by - 1cm on each side.

Please note that waists that have box pleats (Slim Fit Button Down shirts, Classic Fit shirts, 134 Casual fits) cannot be adjusted.


Shoulder width can be adjusted up to + -1 cm.
Sleeve width (about 20 cm from the upper arm / top of the shoulder) can be corrected by -1 cm. Arm holes cannot be corrected.
Tokyo & New York Slim Fit Dress Shirt
Tokyo & New York Classic Fit Dress Shirt
Tokyo & New York Slim Fit Sciolto
Tokyo & New York Casual Shirts
Dress Shirt Collars
134 Casual Shirt Collars
Regular
Winchester
*Winchester is unavailable in Button Down, Sciolto, and 134 Casual shirts
Plackets
Pockets
Monograms
"This is my third made-to-measure shirt from Kamakura Shirts and I'm again thoroughly impressed! Thanks to Junko at Kamakura NYC for her outstanding service..."
Mr. Bobby M.

Mar 9, 2021

"Dear Junko,
Thank you so much for your quick response and amazing service!"
Mr. Waqas F.

May 18, 2021

"Hi Junko,

Good call on the measurements, the minor adjustments you did is exactly what I had in mind. With your eye for adjustments and the natural feel of linen, I'll be happy with the final shirt! No worries. Great service... Let me know if you have any interesting fabrics in the future."
Mr. Saflin N.

Mar 12, 2021

"Just got my shirts right now and I have to say I am very impressed. It's superb material and fits perfectly! Thank you so much."
Mr. Ronak N.

May 20, 2021

"I just wanted to let y'all know what a great experience I had with Junko. She was extremely helpful and it was a pleasure working with her."

Mr. Eric H.
APR 20, 2021
"I received the two shirts today and they are perfect! We made some good choices. The length is perfect to wear tucked, the fabric is great and the fit is spot on."   
Mr. Larry S.

May 28, 2021

"Dear Junko,
My order from earlier this month arrived - based on a very quick look and trying on one of the broadcloth/semi-spread collar shirts to get a sense of the slightly different style, I'm quite pleased with how everything turned out. Going with the lighter blue for the striped oxford shirt was also a good choice. Again, many thanks for your assistance!"
Mr. Erik A.

July 29, 2021

"Dear Ms. Tsuchida,
Thank you for handling my recent made-to-measure order from Kamakura Shirts. The shirts arrived and were perfect fit..."
Mr. Martin J.

July 13, 2021

"Hi Junko,
Just wanted to let you know I received my shirt today and the measurement adjustments we made were perfect! I love the changes. I look forward to your next NY availability to make a few more."
Mr. Michael P.

July 30, 2021

"Hello! I just received my shirts and they are absolutely wonderful. This is my first time doing MTM and I'm not sure if I can ever go back to off the rack now! Once again, thrilled with how they turned out and thank you again for doing a great job!"
Mr. Kamran A.

August 19, 2021

"Hi Junko-san - hope all is well. Wanted to let you know I got the shirts yesterday and they came out beautifully. Thank you for your assistance. Look forward to seeing you again soon."
Mr. Harold K.

August 19, 2021

"Hi Junko, Just wanted to let you know the shirts are perfect! Thanks for all your help!"
Mr. Michael P.

September 12, 2021

"I just received the four shirts that you helped me pick out during your Washington, D.C. trunk show. The shirts are absolutely beautiful. Thank you again for your help!"

Mr. Steven S.

September 13, 2021

"Hi Junko, Hope you are well! Want to let you know that I received my order in the mail today and was beyond surprised at how well it came out and how quickly it arrived. You've made this entire process extremely easy for me and I can't wait to wear the made-to-measure shirt in a few weeks for the event. The shirt quality is exactly as shown and the shirt hugs my body to perfection. Kamakura has created a fan in me and I plan to order all of my shirts from you moving forward. Please keep my measurements on file! :) Thank you again."
Mr. William A.

September 17, 2021