SUMMER SHIRTS
FOR BUSINESS

The hot temperatures in the coming season will vary greatly depending on the location. Summer can be difficult to choose the right shirt.
We have shirts with just the right taste for casual office wear with a cool feeling material that is perfect for those who can't let go of their suits even in summer. Find the perfect summer shirt for your working environment and scene!
Linen Blend Jersey Shirts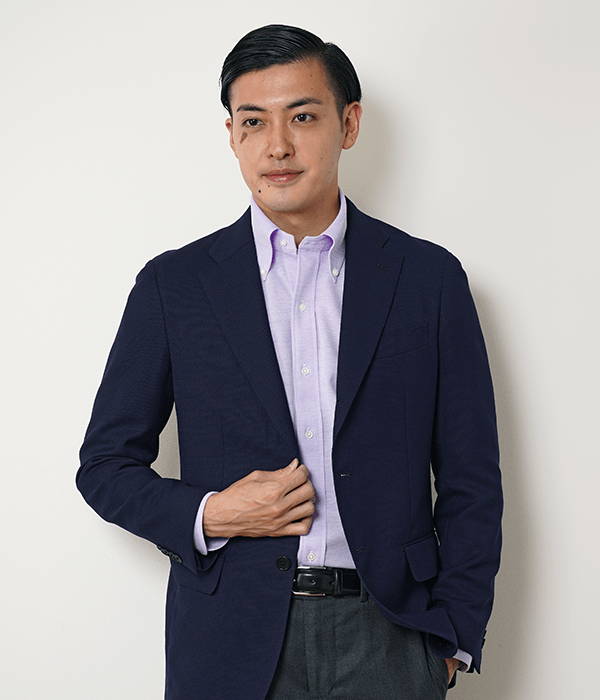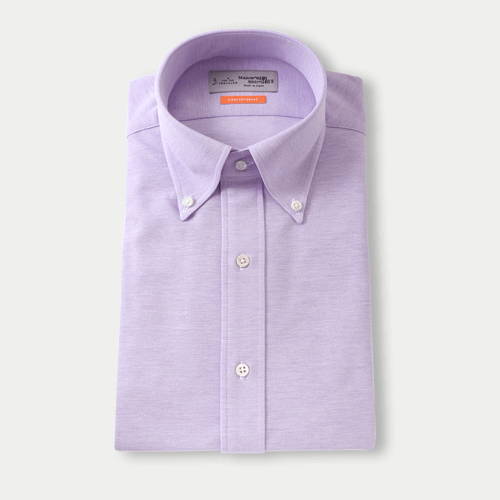 Linen Blend Jersey Shirts
By blending wrinkle-resistant and non-stretch ramie (hemp), you can enjoy this easy-care and stretch to the material. It is a hybrid knit shirt that keeps you cool and looks fresh.
Short Sleeve Jersey Shirts
New alternate stripe pattern from our popular knit shirts! The grayish blue shade goes great with basic items! And yet, it's a pattern that doesn't come along very often, so it's a little different from the others.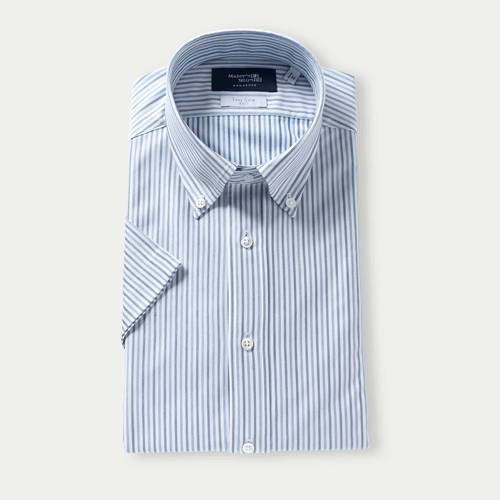 Short Sleeve Jersey Shirts
A non-stress short sleeve knit shirt. The fabric is gentle to the skin and wrinkle-free.
Plain white and blue shirts are so popular that they sell out early every year, and this year we also have a limited number of variations, including striped patterns.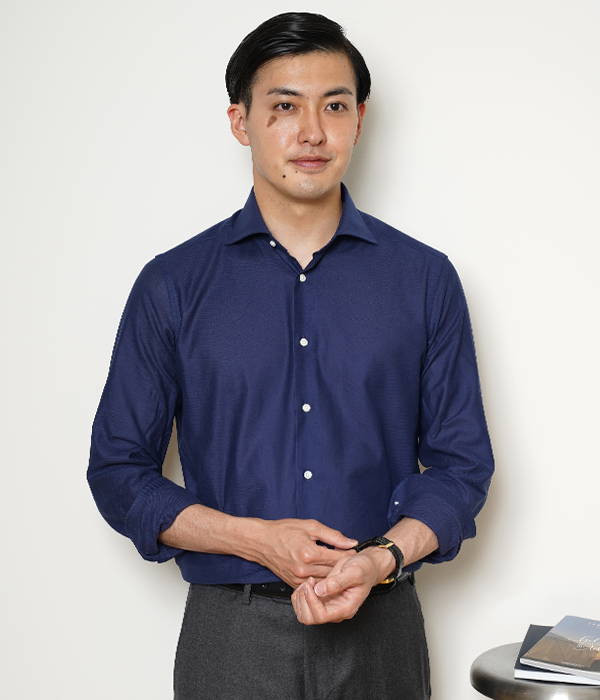 With its excellent breathability, it can be worn without worrying about transparency if you choose a darker color. A navy shirt is the color to choose for a no-tie day, and the white shell buttons shine in place of a tie to show that it is a well-tailored shirt.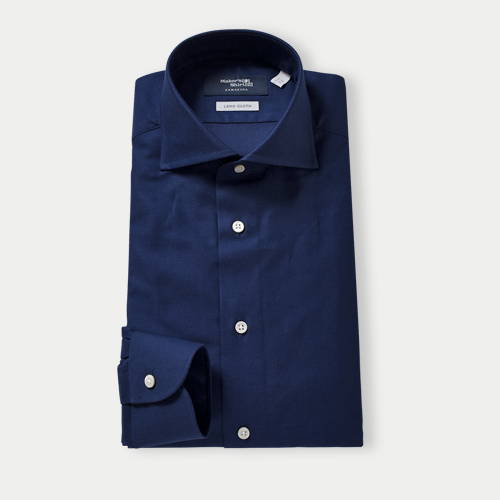 Lenocloth Shirts
This 100% cotton dress shirt is mesh-like and highly breathable.
It is Kamakura Shirts' standard summer fabric, and its cool appearance and fresh feel will keep you comfortable even on the hottest days.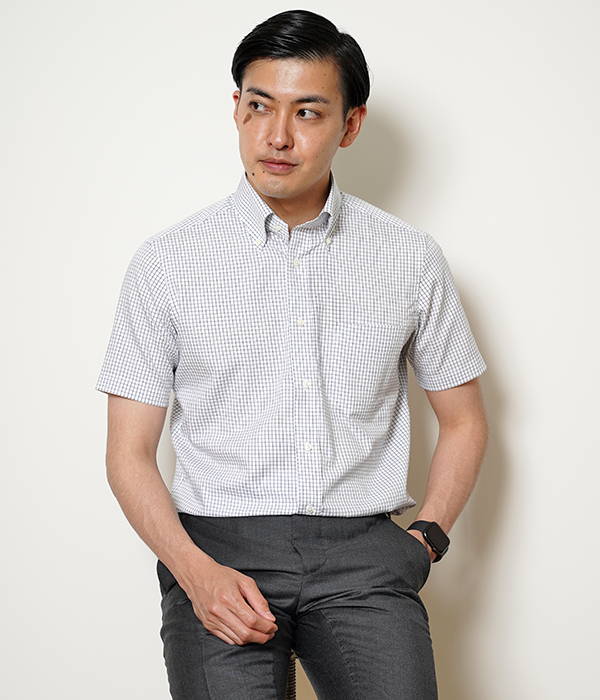 What is important in stylish short sleeves is the length of the sleeves and a good degree of slimness. Choose a business-oriented pattern and unify the overall color scheme. Don't let anyone tell you that short sleeves mean you look like an old man.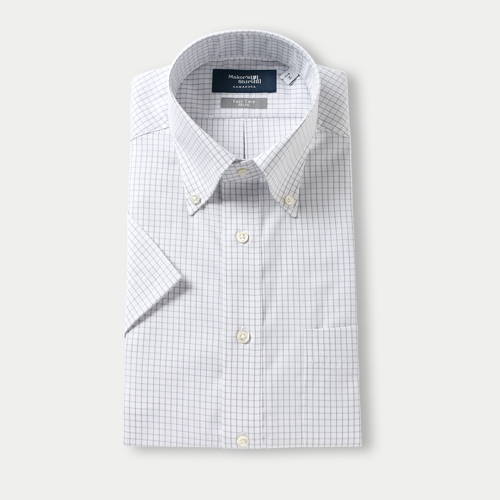 Short Sleeve Palpa shirts
Only Kamakura Shirt's quality-oriented easy care shirts are also available in short sleeves. The specially structured yarn that allows you to feel the original texture of cotton as it is, so the form stability lasts longer compared to surface-treated shirts. The bouncy fabric also makes the collar look beautiful without a necktie.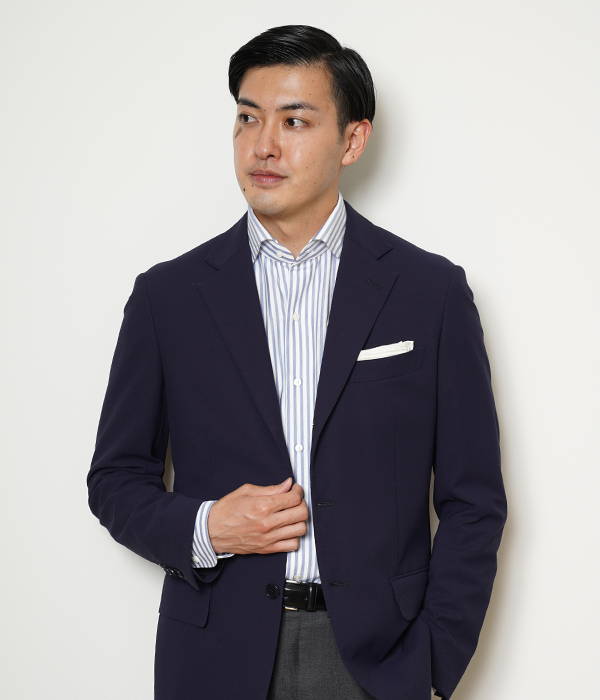 Let's enjoy the royal style of jackets by changing the fabric. The charm of this style is that no one will ever know that you were pressed for time and wore a shirt straight from the hanger to work this morning.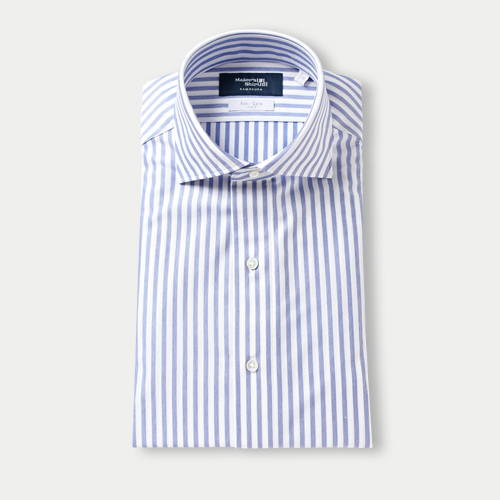 Jersey Shirts
A lot of people are captivated by the comfort of this knit shirt once they wear it. The beautiful appearance and colorful patterns of this shirt are just like those of dress shirts. It is soft and stretchy, so you can wear it stress-free, and it dries quickly without wrinkling, so you can take care of it in a short time.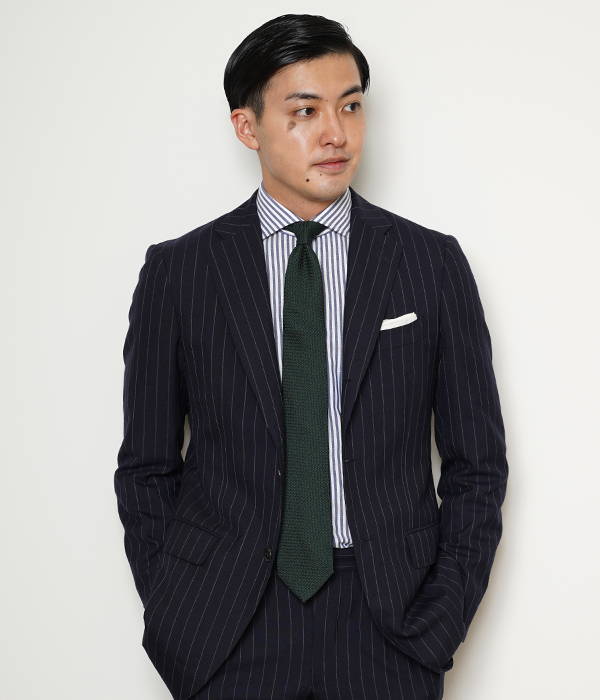 What shirt should you choose to wear with your suit on a summer day?
The answer is simply to switch to "ice cotton," which is both dressy and comfortable. New to this season, it is already gaining popularity.
Stock up on cool shirts and stay cool.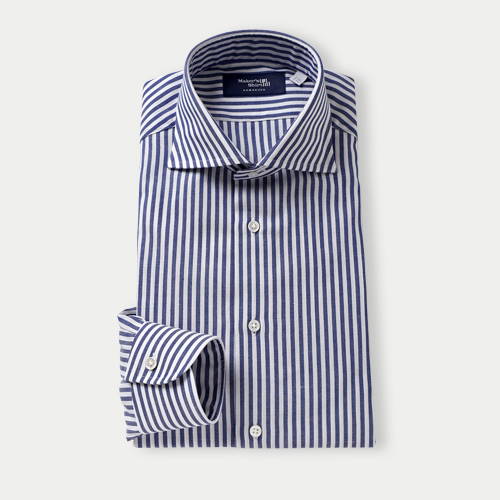 Ice Cotton Shirts
Ice cotton shirts feel cool to the touch and it is a highly functional material made of super high-twisted yarn developed by Spoerry 1866, a long-established spinning company in Switzerland. Because of the ingenuity of the coolness in the yarn, a variety of woven fabrics can be produced and the appeal of this material is that it has a wide range of styling options and can be easily matched with suits.
---