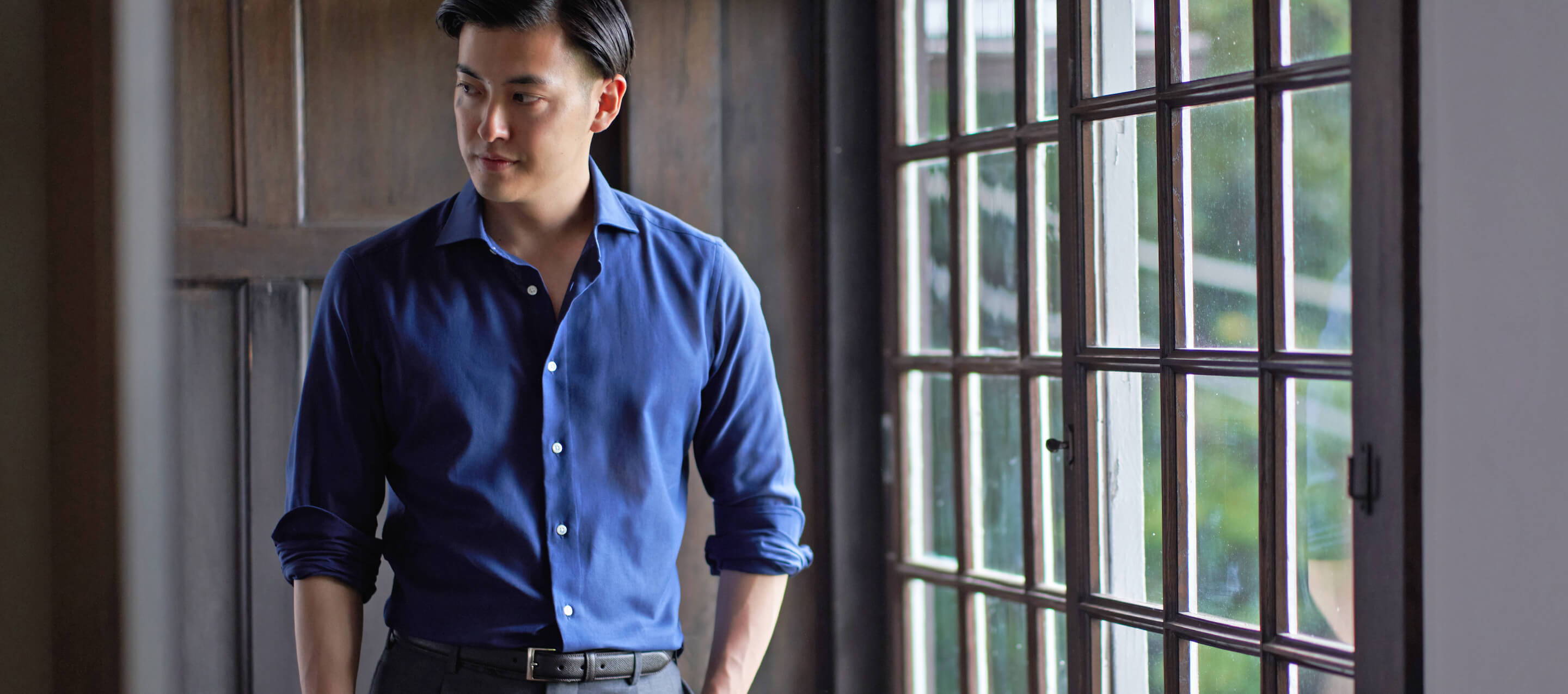 Summer, where the shirt takes the lead. In the midst of the scorching heat, when jackets are shed and one spends the days in just a shirt, what's crucial is to be 'cool' and yet 'smart.'
At Kamakura Shirts, we offer cooling and comfortable shirts, crafted from lightweight materials, to ensure a polished appearance.
It's the season for shirts to shine.
01. Seersucker Shirts
Light and Refreshing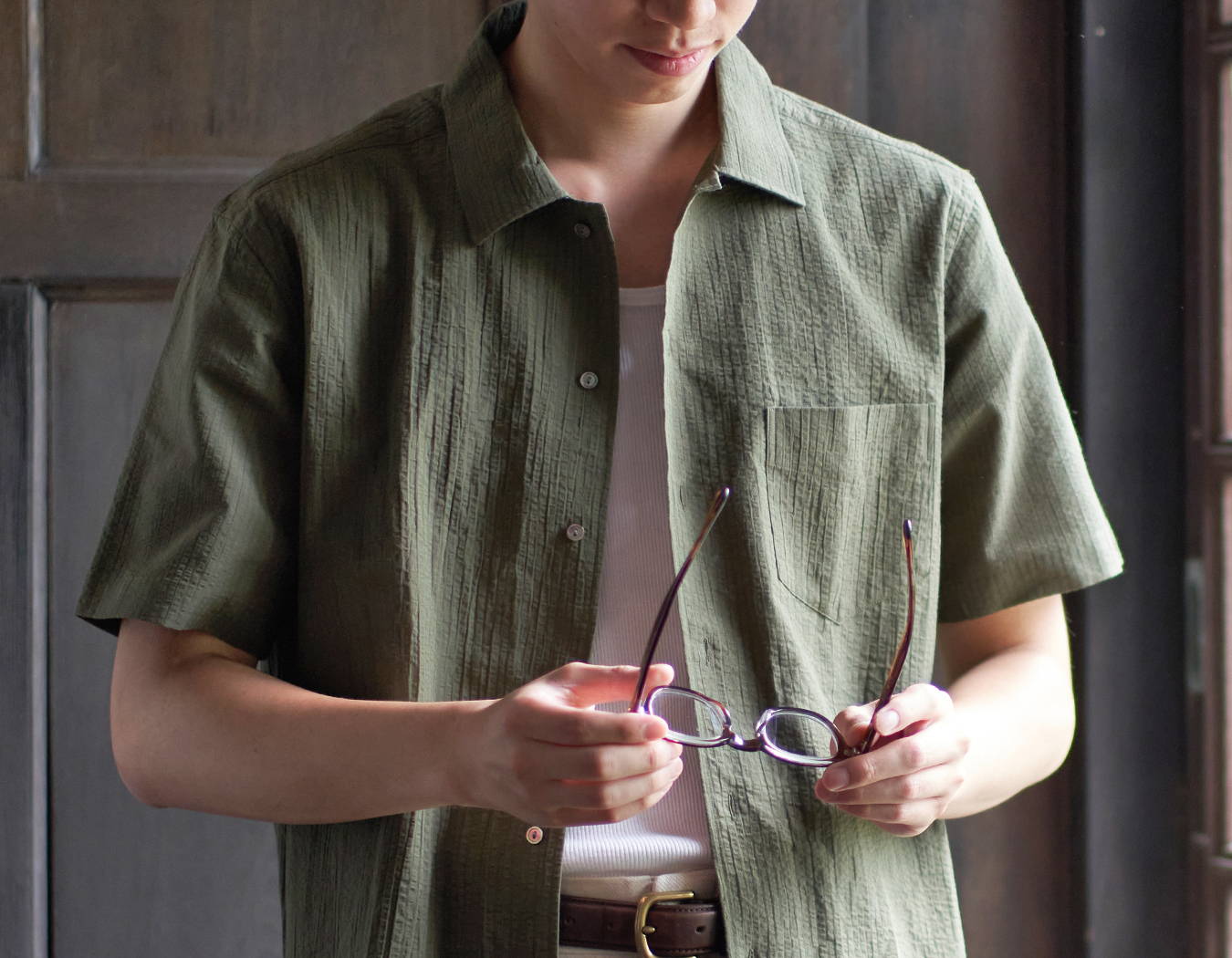 A Seersucker Shirt with a Gentle Texture that Exudes Coolness.
With its soft ridges and valleys, this seersucker shirt gives an immediate impression of coolness.
Due to the minimal contact area with the skin,
you will continue to feel comfortably dry even if you sweat.
Thanks to its textured surface,
you can also enjoy the benefit of looking sharp without the need for ironing.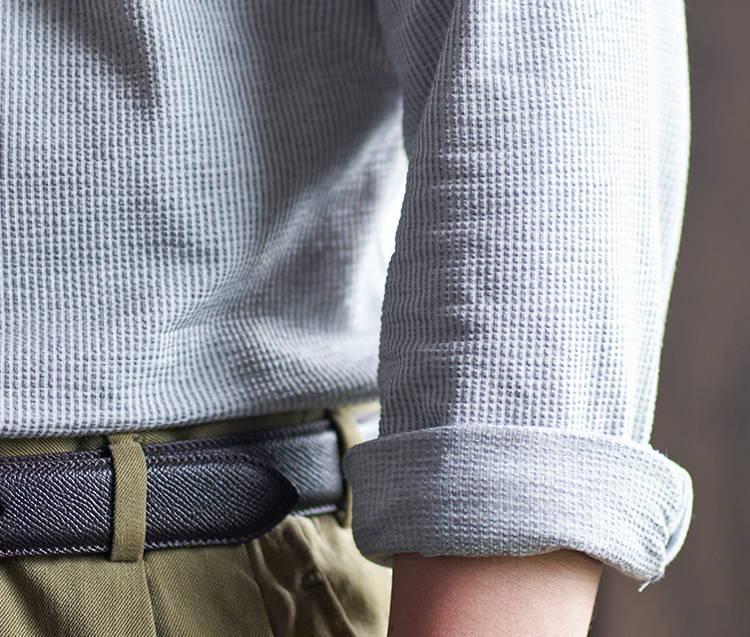 Jersey Shirt × Seersucker
We have combined the distinctive texture of seersucker with the stretch and wrinkle-resistant properties of a knit shirt. This stress-free comfort will likely become addictive after wearing it just once.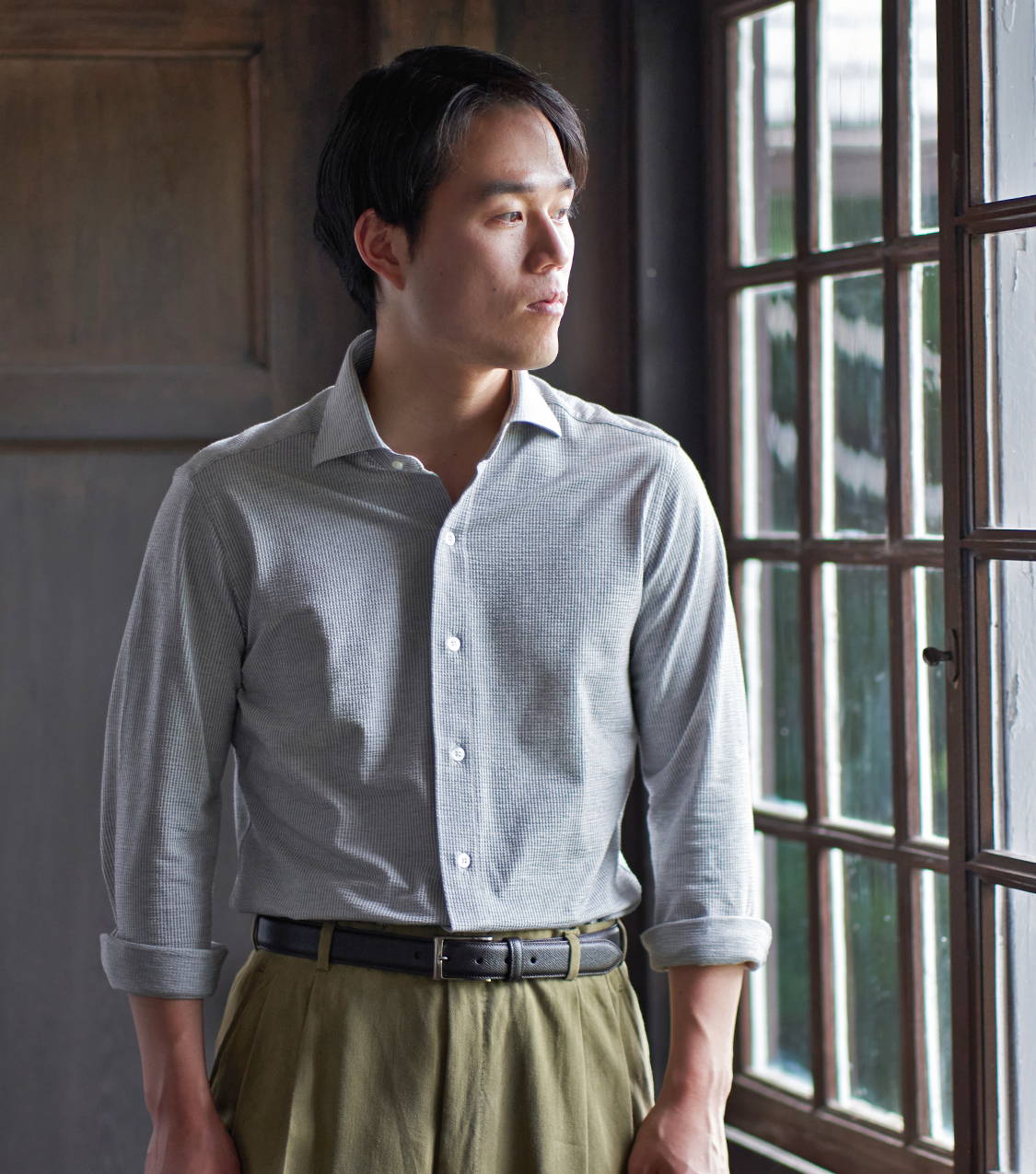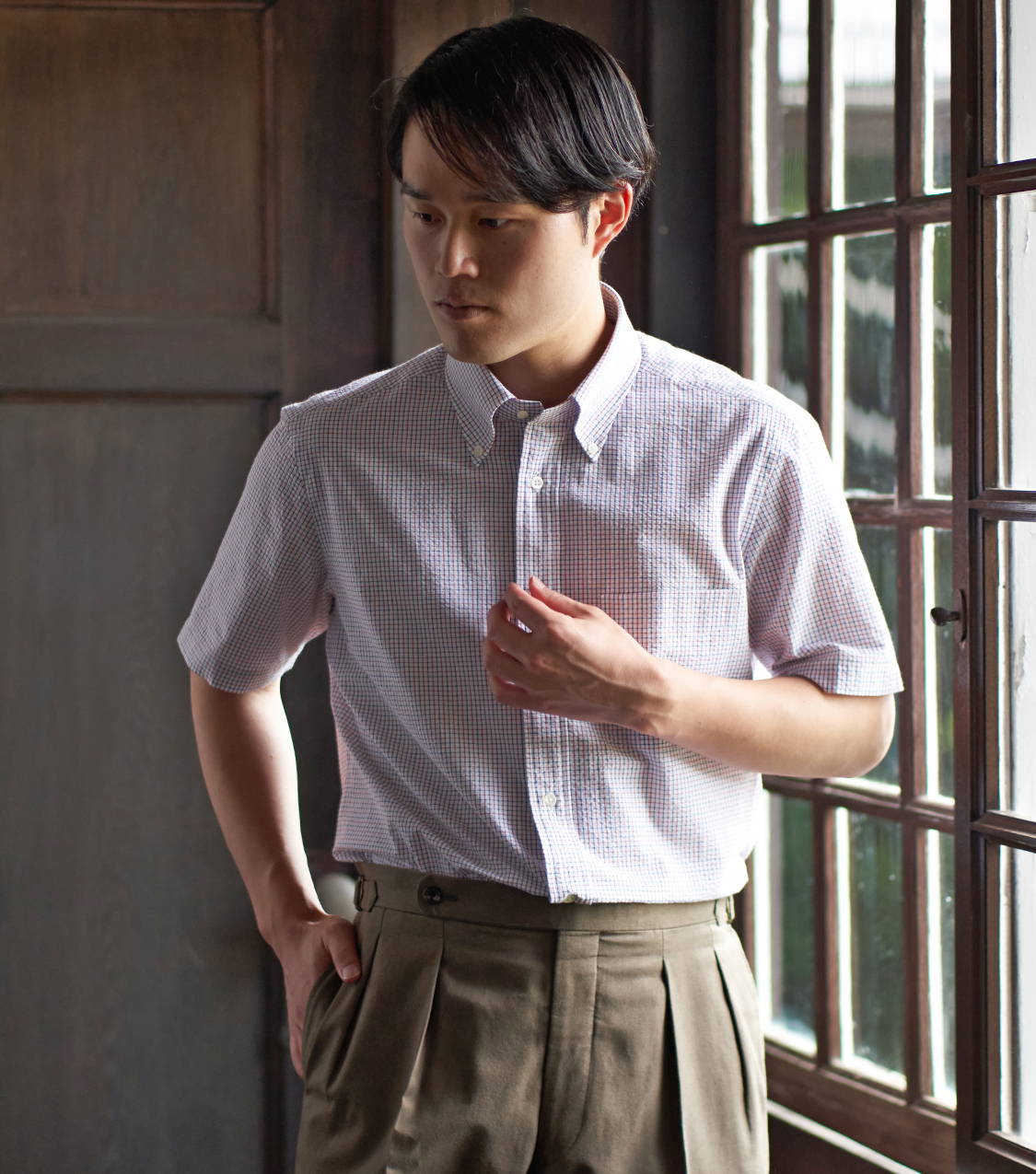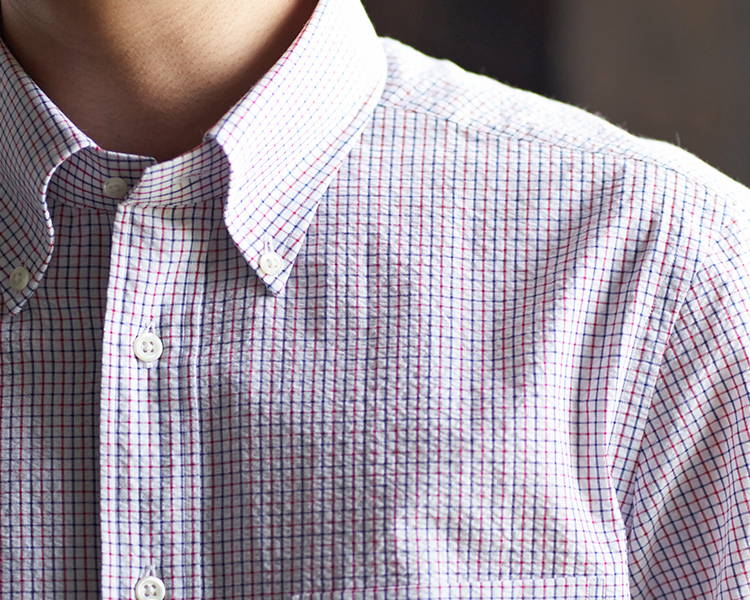 PN2011_65

Short-Sleeve Dress Shirt × Seersucker
For the hot and humid business scenes of summer, we have tailored short-sleeve shirts using seersucker fabric. Compared to regular dress shirts, you can enjoy a more comfortable coolness and a refreshing appearance.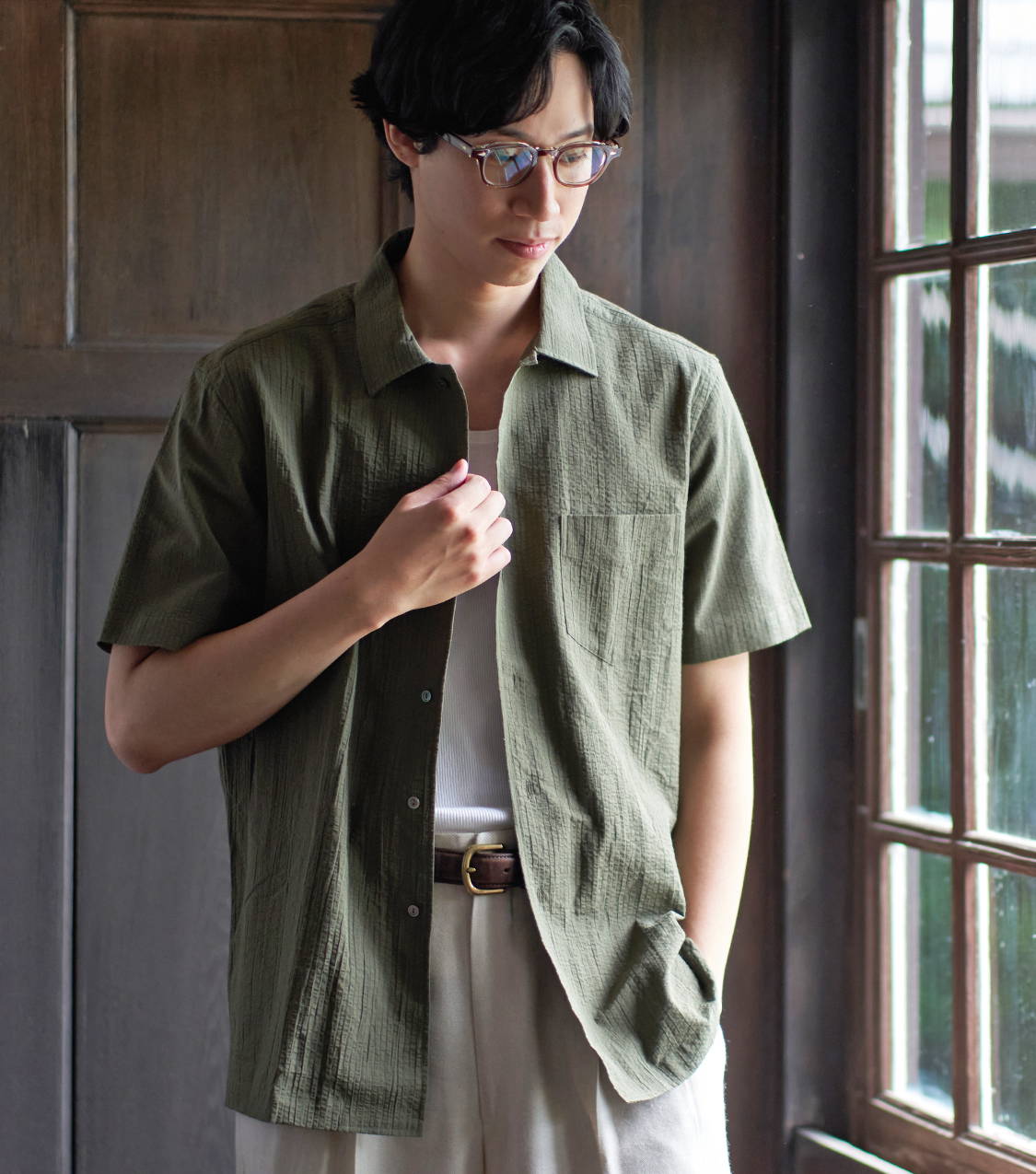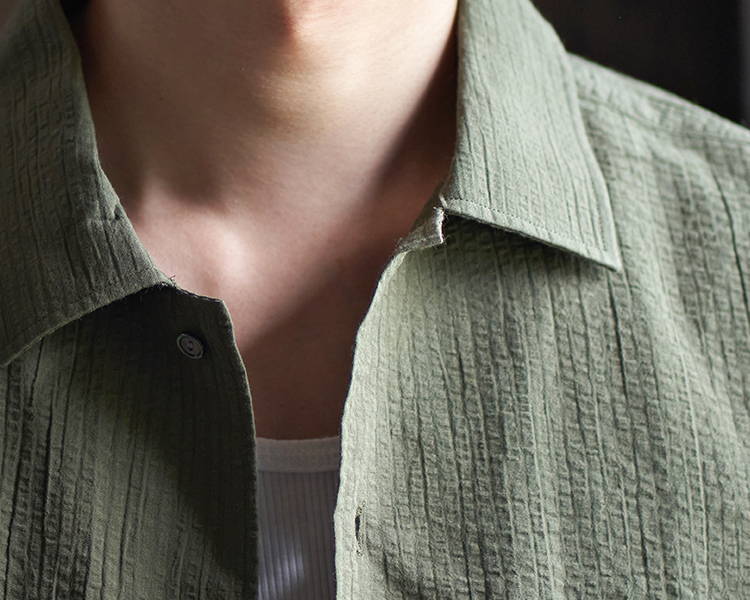 Resort shirts × Seersucker
A resort shirt featuring Ice Cotton, which provides a sensation of -3℃ when worn. Designed with a sophisticated open collar typical of dress shirts, it has been crafted into a refined casual shirt.
02. LENO CLOTH
Pleasant Breeze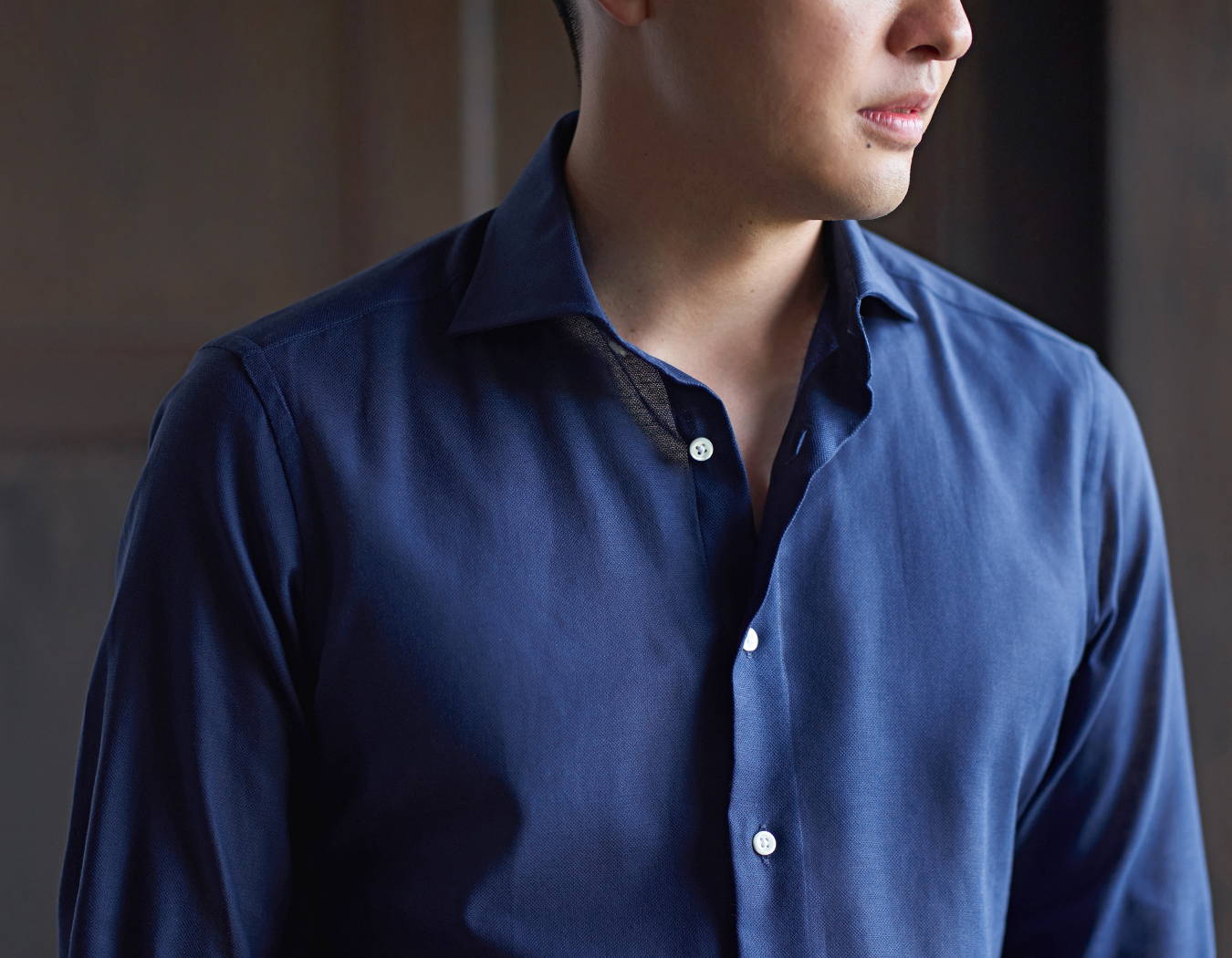 LENO CLOTH, a mesh-like structure.
Excellent breathability allows for a refreshing breeze to pass through.
Both its appearance and comfort create a cool dress shirt.
The surface features fine irregularities,
giving depth to the fabric,
making it a stylish piece even when worn alone.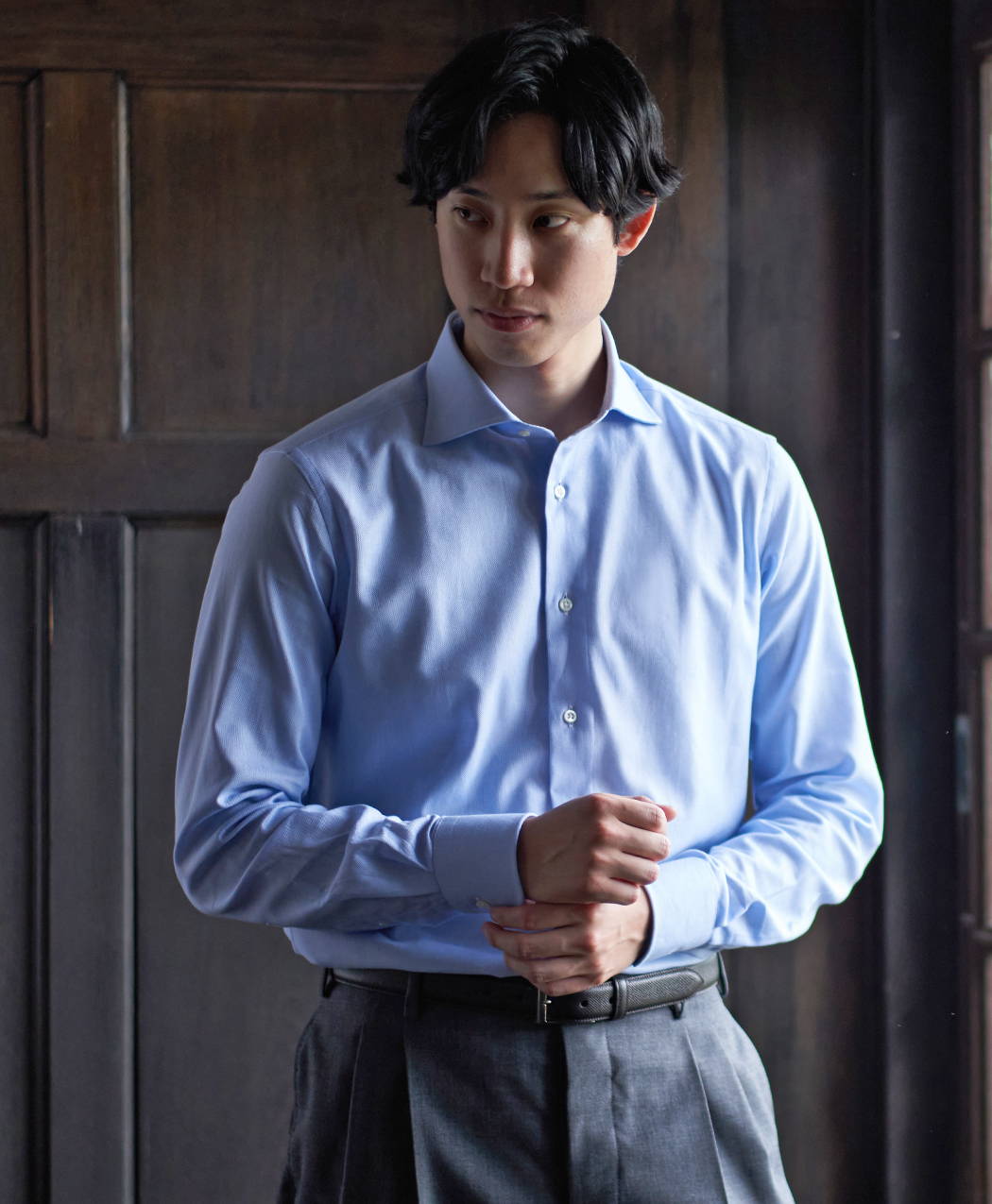 03. Ice Cotton
Cool × Dressy
04. Piqué Polo Shirt
Essential for Cool Summer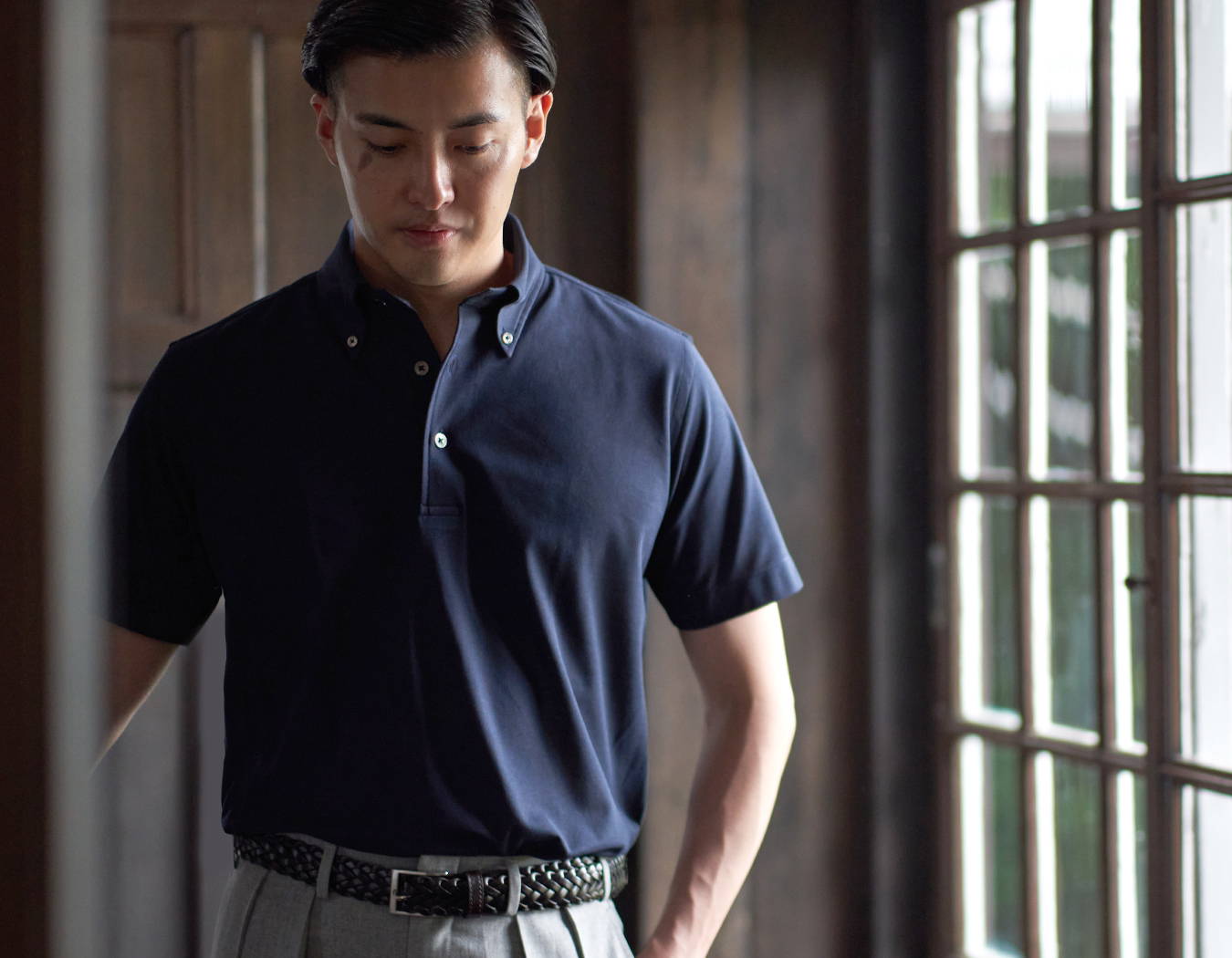 A must-have for office casual scenes,
the piqué fabric polo shirt. Unlike the typical sporty polo,
it exudes an elegant vibe characteristic of a dress shirt store.
The long-sleeve version, designed with cuffs,
allows for a stylish sleeve roll-up while maintaining elegance.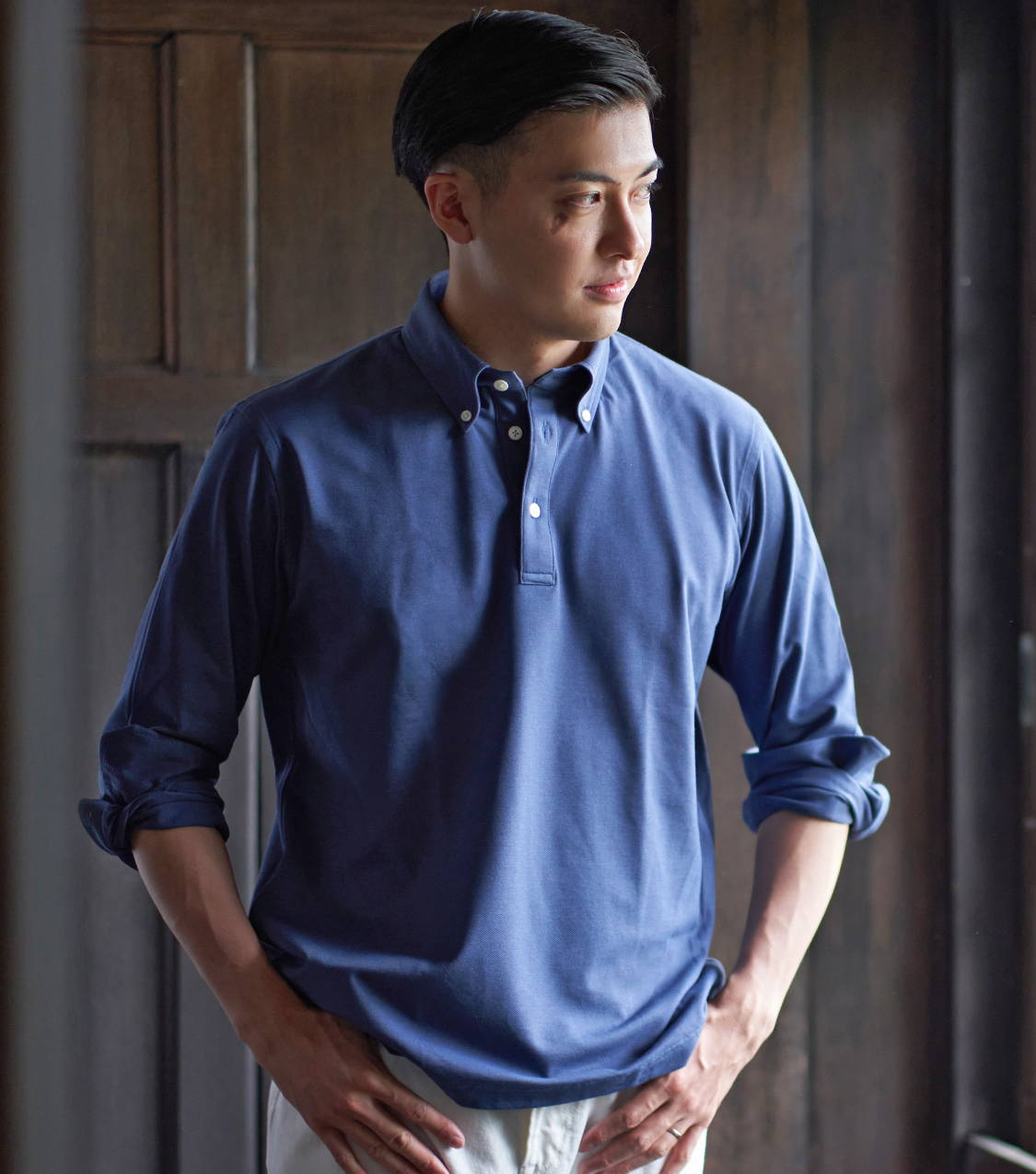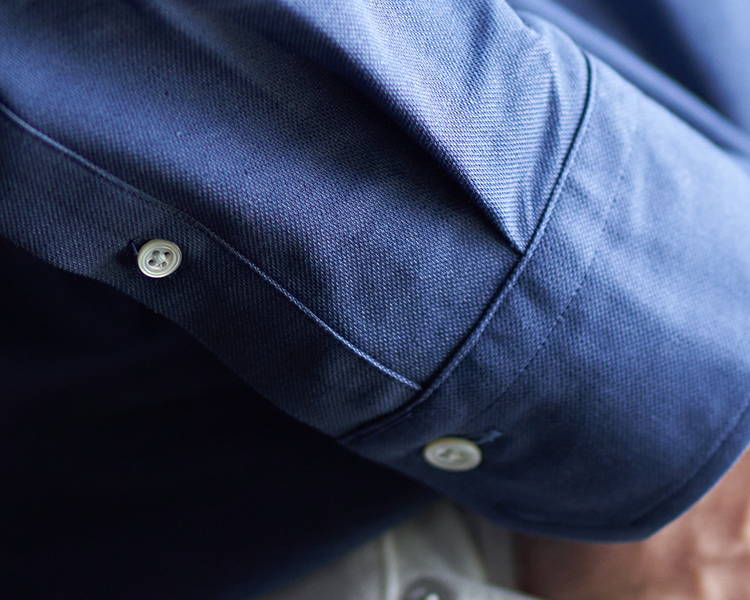 ---