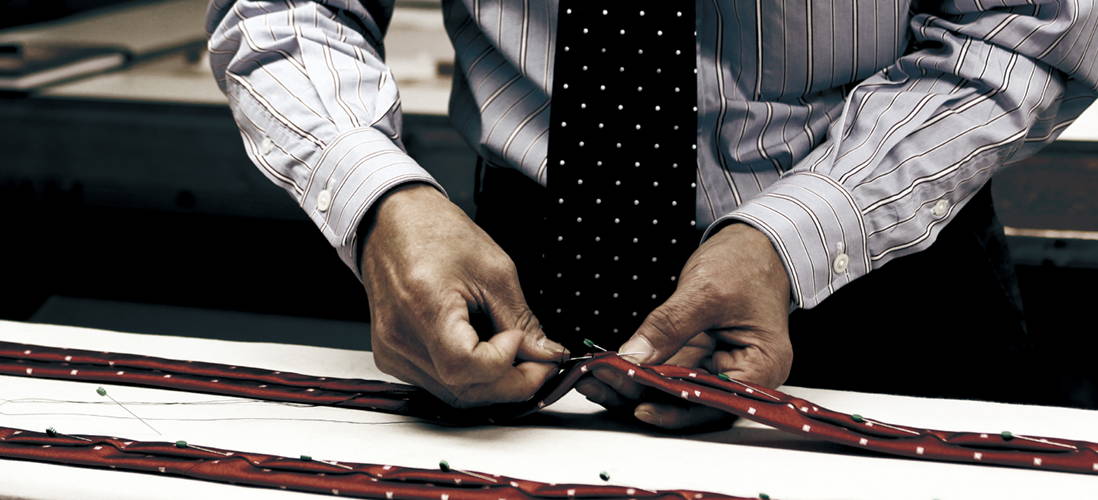 A hand-sewn necktie to match your fine shirt
Our ties were born out of the desire to provide our customers with high quality ties to match their high quality shirts. They are made of high quality fabrics selected from factories around the world and sewn in Kyoto. Each tie is carefully sewn by the Japanese craftsmen's hand.

We are able to produce a tie that is comfortable to tie and has a beautiful appearance. Our ties are one of our most recommended items to have.
Kamakura Shirts' commitment to neckties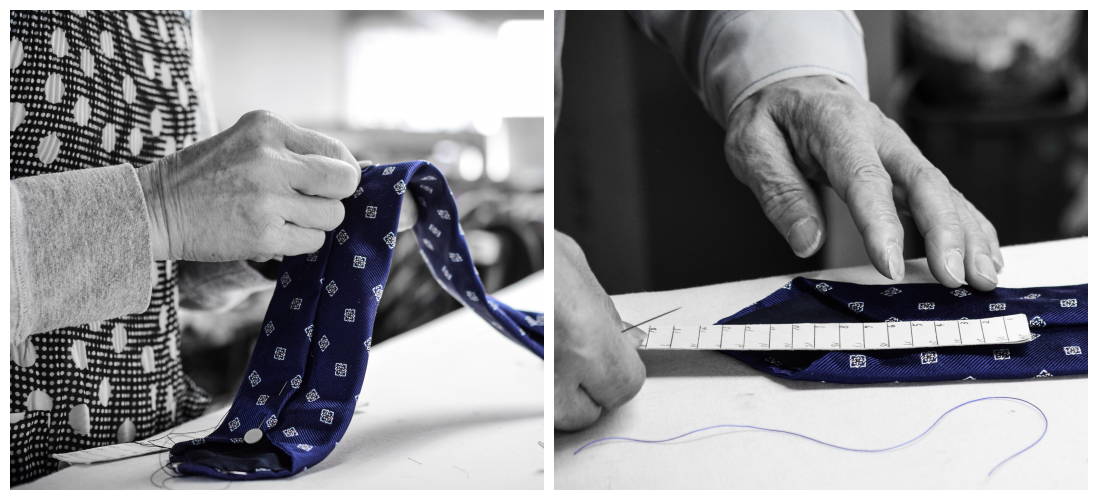 Handmade ties are characterized by their plumpness, three-dimensional tying, and high quality. With hand-sewn ties, one craftsman cannot make hundreds of ties in a day like a machine-made ties, and because of this productivity, less than 10% of all ties produced in Japan are handmade.
What sets it apart from machine-made ties is the placement of the stiches. With handmade ties, the stitching is tailored to the fabric in a way machine-made ties cannot. This allows the tie to last longer, and look and feel luxurious.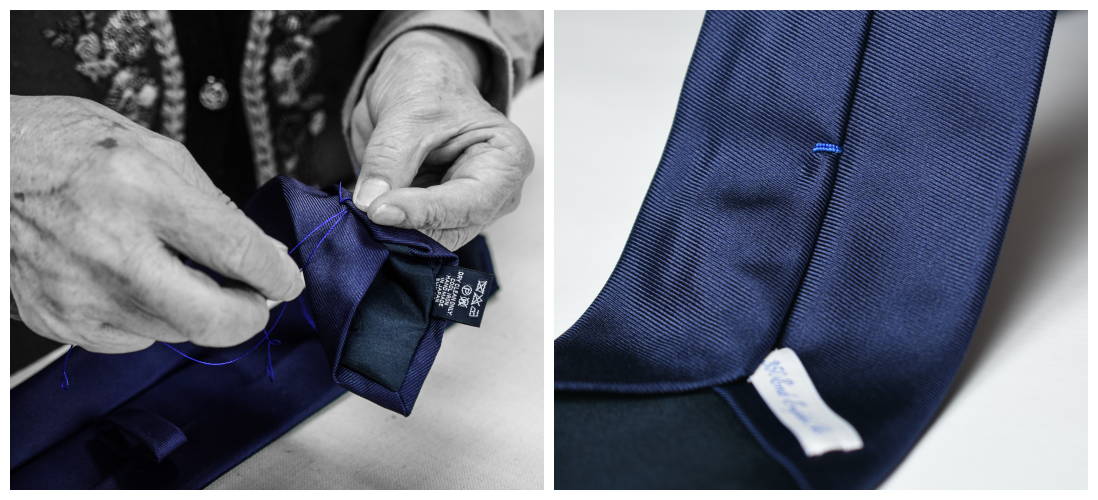 There is attention to detail, even in places that cannot be seen. Kamakura Shirts' domestically produced neckties have bar tack, a sign of a first-class tie. The beautiful three-dimensional decoration of the bar tack, also has the advantage of increasing the strength of the tie. We do not use the same "interlining" inside all of our ties. By choosing the one that works best with each fabric, we are able to create a tie with optimal comfort and quality.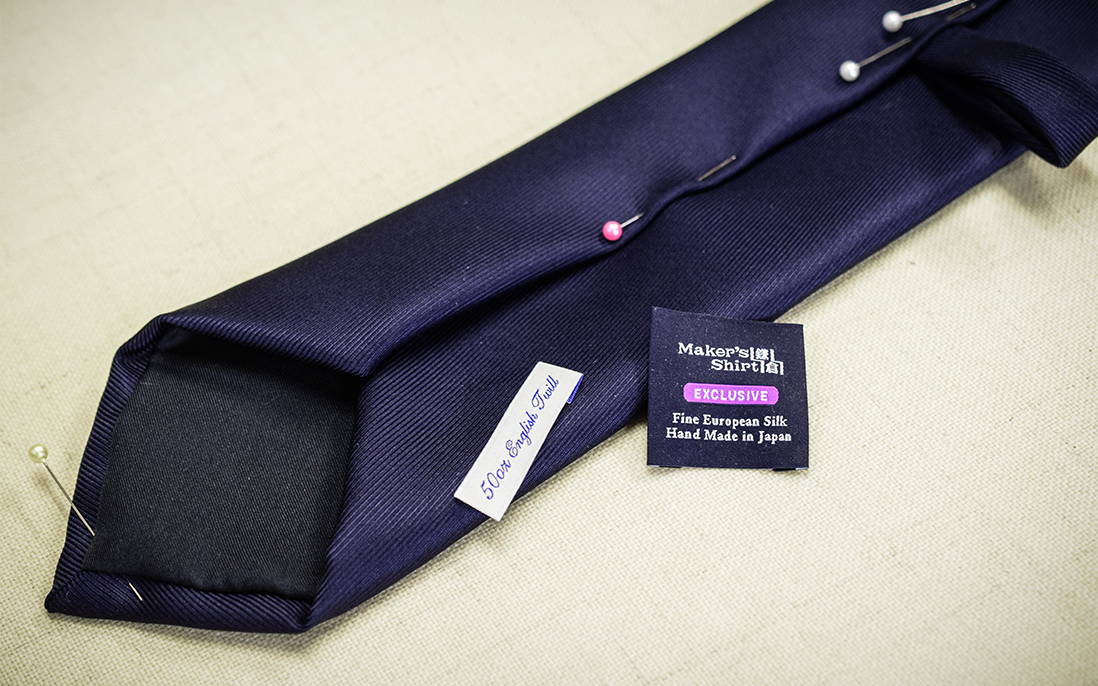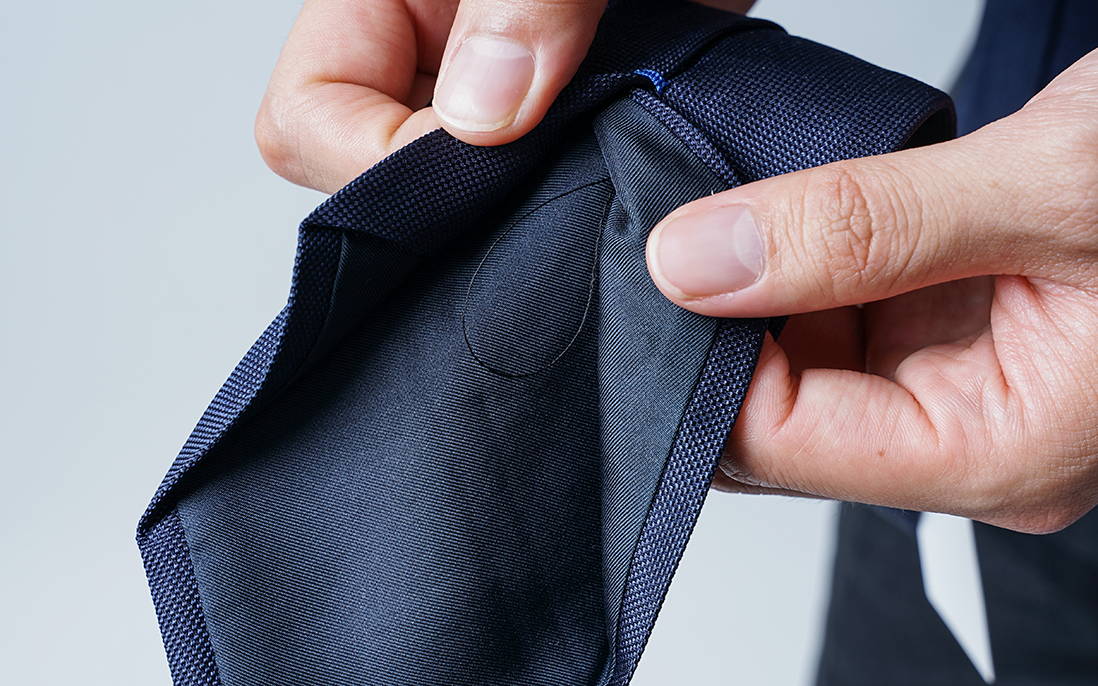 The tension thread on the back of the large (or small) sword is the part of the thread that sews the tie together. This thread allows the tie to move with the movement of the neck and gently conform to the body for a comfortable tie. It also helps prevent damage to the sewing thread and the fabric. If this thread is cut, the tie will fall apart.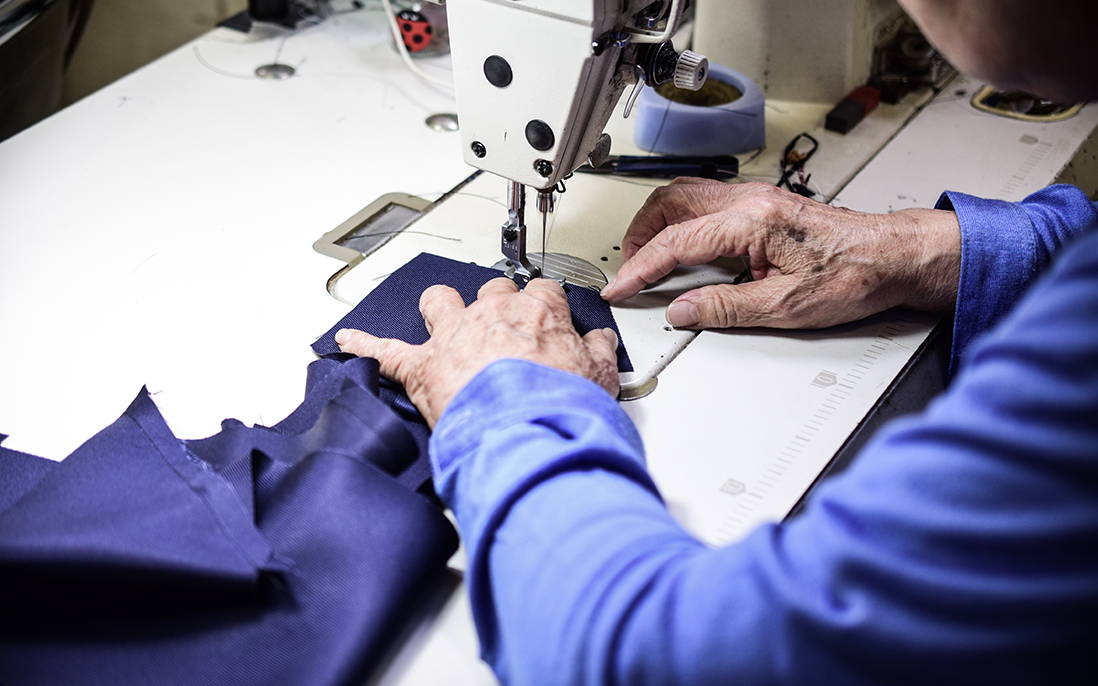 The number of handmade necktie sewing factories is decreasing year by year. In the 1980s, there were about 30 factories in Japan, but now there are only 5 or 6 left. Hand-sewn neckties by artisans can be said to be a handicraft and a work of art that should be preserved for the future. At Kamakura Shirts, we continue to sew ties in Japan and deliver fresh and high quality handmade ties made in Japan. From now on, we at Kamakura Shirts will continue to support providing high quality, good looking domestic neckties at less than half the market price.
---