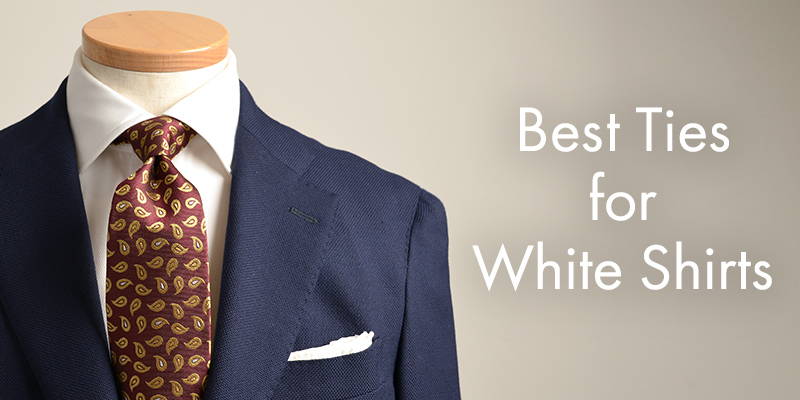 Necktie coordination with a white shirt is the basis of business style.
Neckties come in a wide variety of colors and patterns, and many of you have probably wondered which tie to choose. We have selected the "ties that go with white shirts" recommended from the beginning of fall.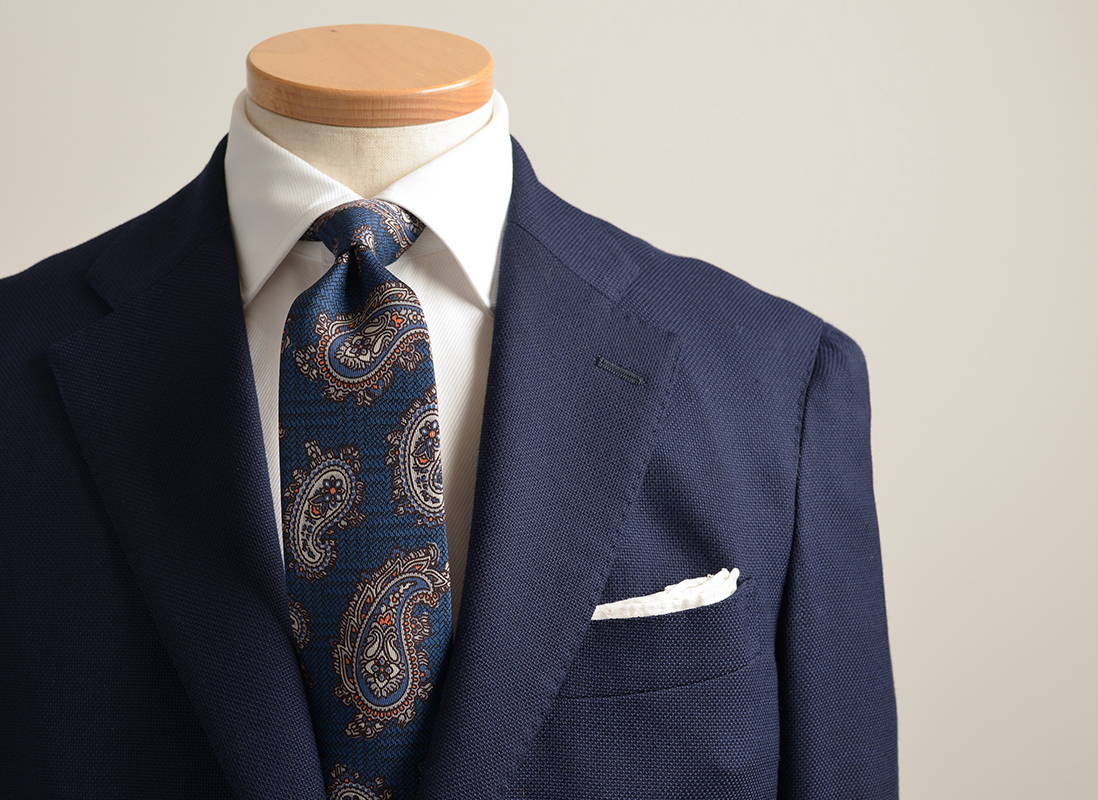 Paisley tie in printed fabric from the Milano Collection. While the paisley pattern is eye-catching, the color tones and spacing between patterns give a subdued impression.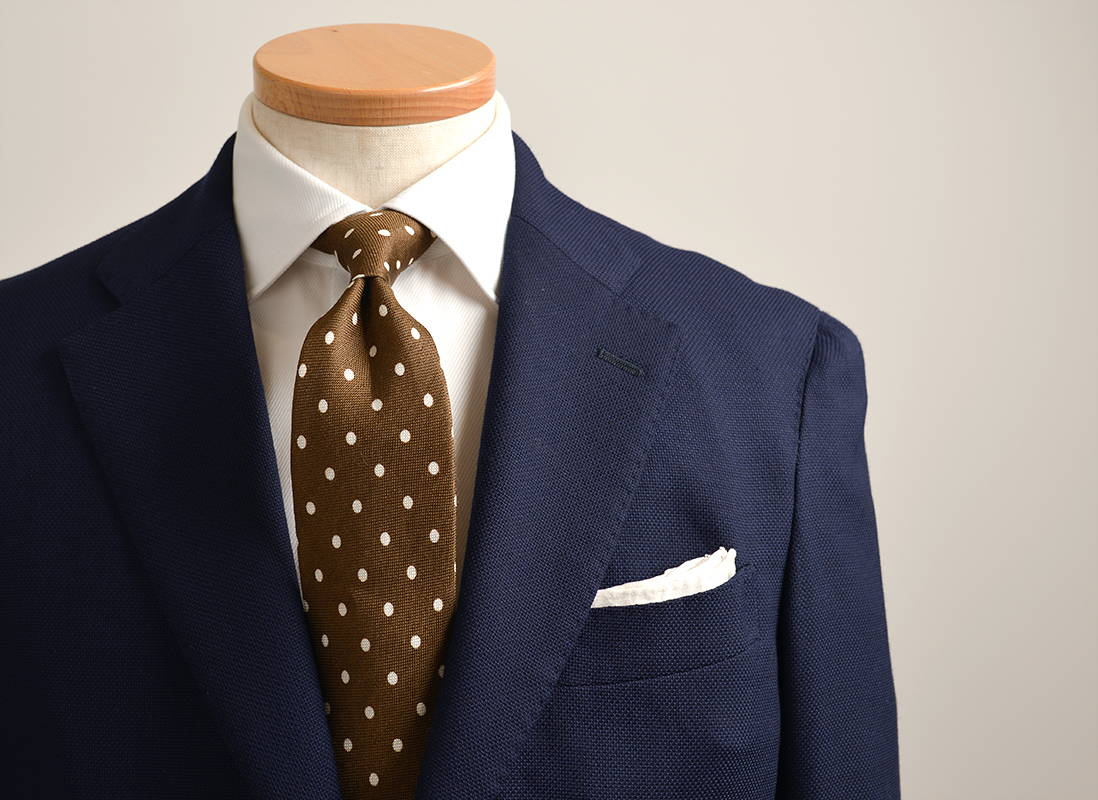 This brown dot tie is made of Italian textile and has an appealing light color. The combination of navy and brown gives it a clean look appropriate for business occasions.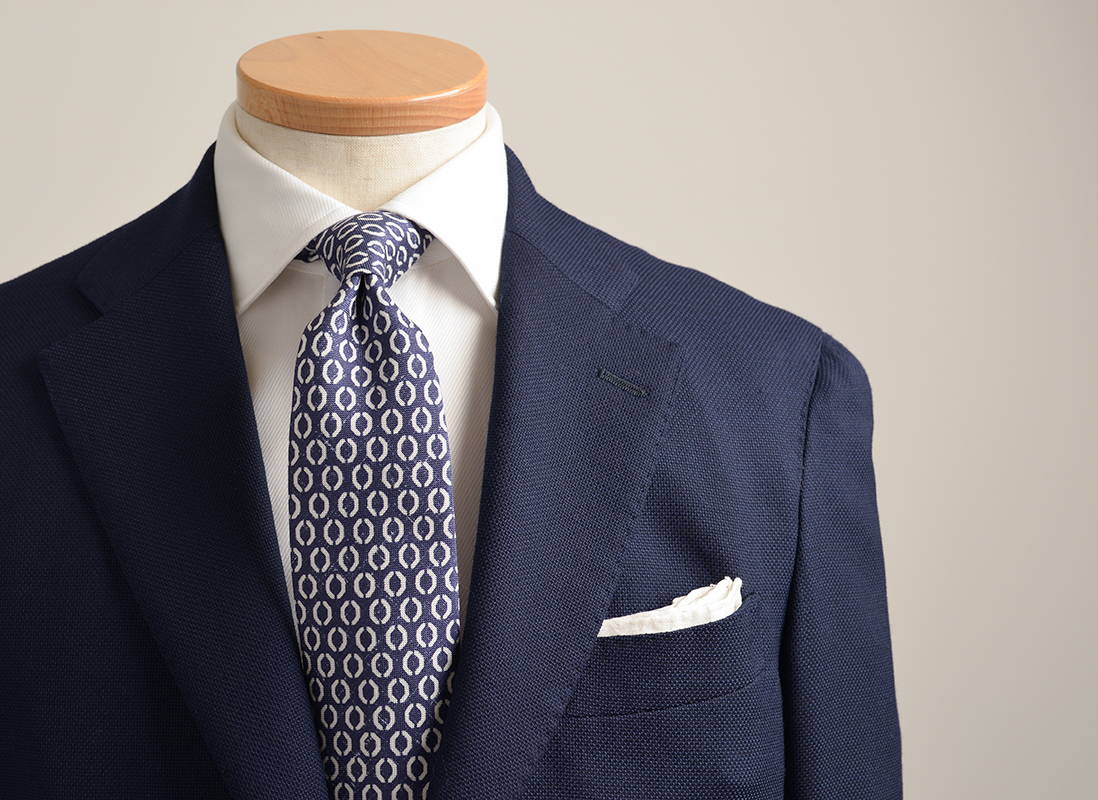 "Milano Collection" has some attractively designed round motif tie. This highly designed tie shows its charm with a simple white shirt. It is a tie that expresses elegance.
"150end" collection of fabrics carefully selected from long-established British factories, this striped tie features a coral pink color. While the color is traditional, the white lines give it a modern feel. It goes well with a white shirt.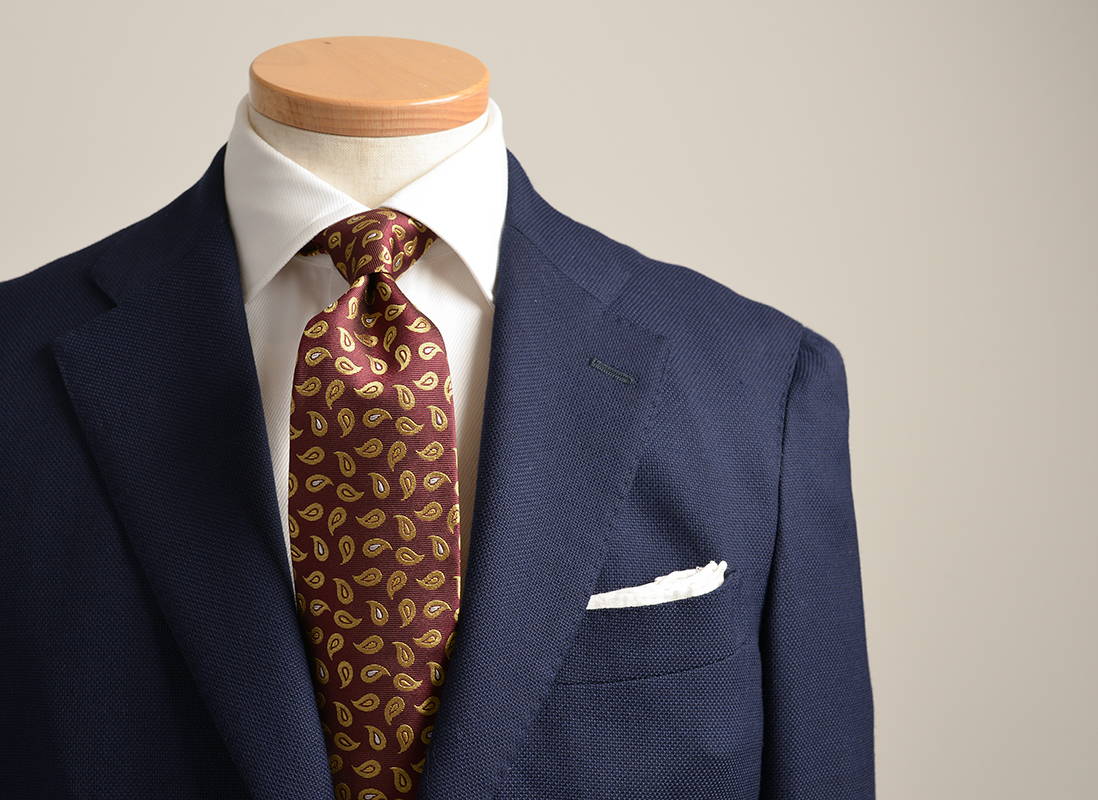 This Vintage Line is the tie that has a gorgeous gold color and a fine paisley pattern that creates an executive look. The combination of Bordeaux and gold creates a powerful businessperson.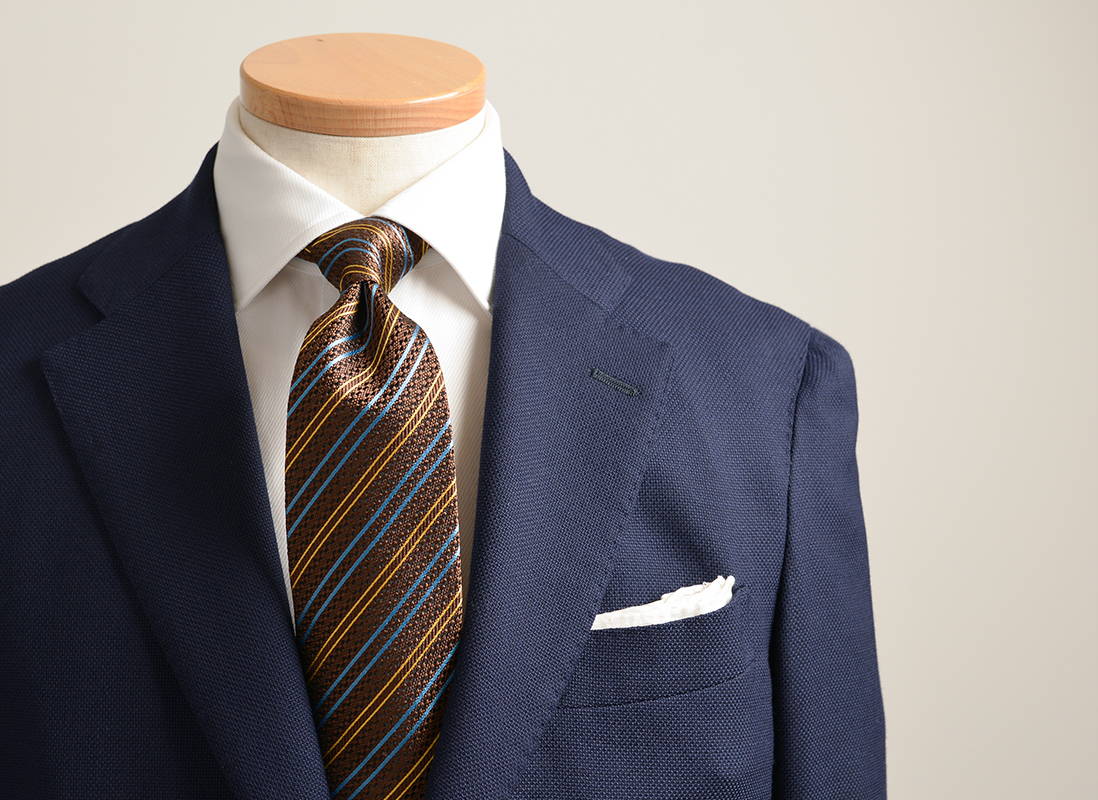 A striped tie with a shining design was purchased from a well-known Italian tie factory. The uneven texture and irregular stripe pattern add a sophisticated accent to a simple coordinate.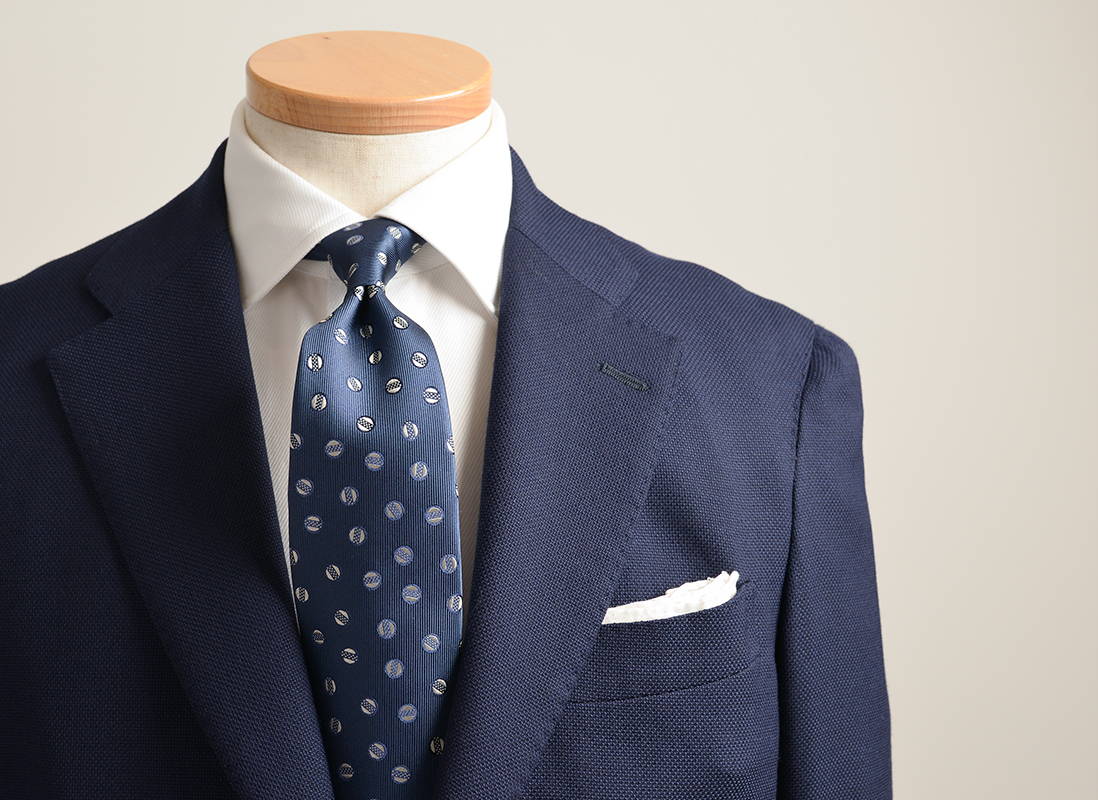 An irregular dot tie from the "English Archive Collection." While the colors are simple blue and white, the irregular dot pattern creates a chic and playful V-zone.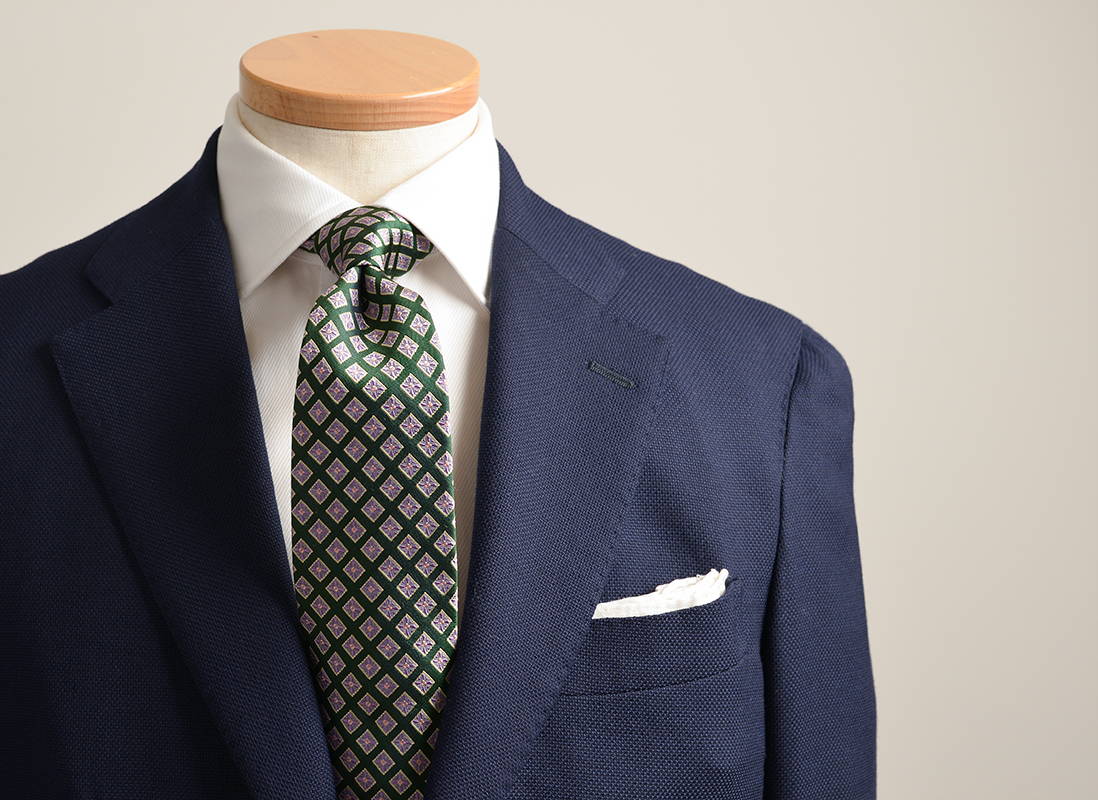 The green color and linear design give an intellectual impression to the V-zone. The fabric is produced in Kyoto and sewn in southern city of Kyoto, Uji.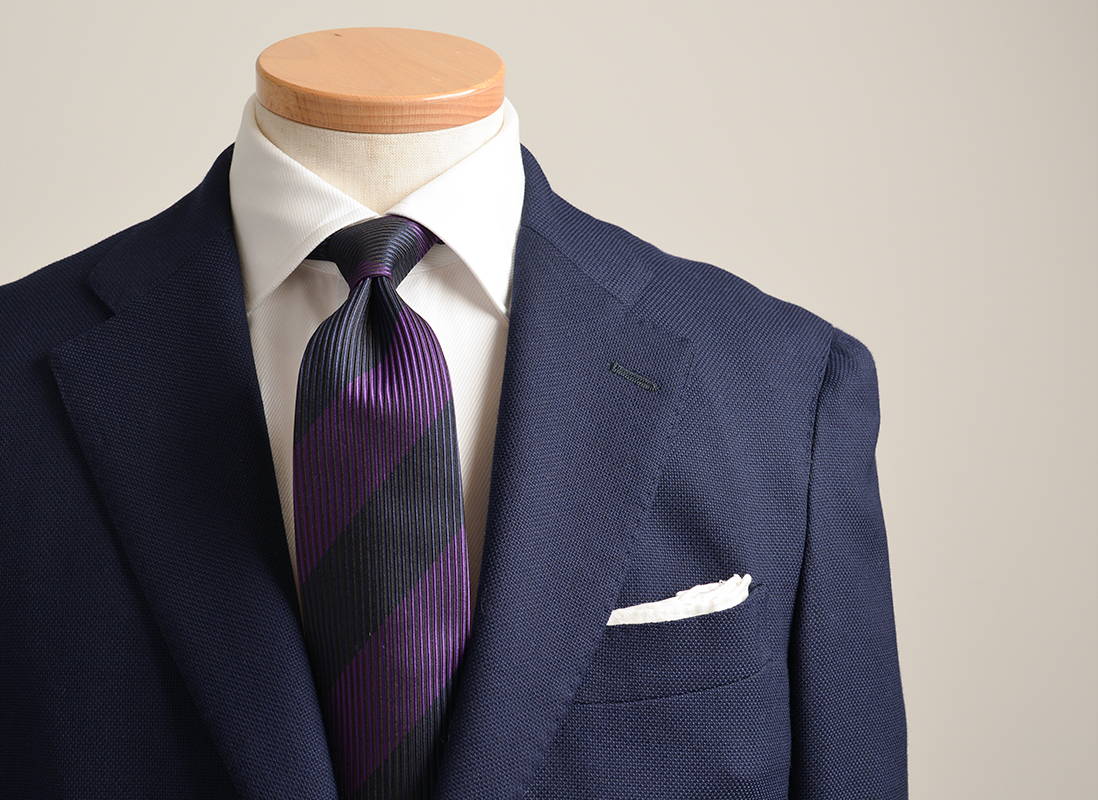 This striped tie has uneven ridges and stylish colors. The boldly switched stripes and the black and purple coloring give an elegant impression.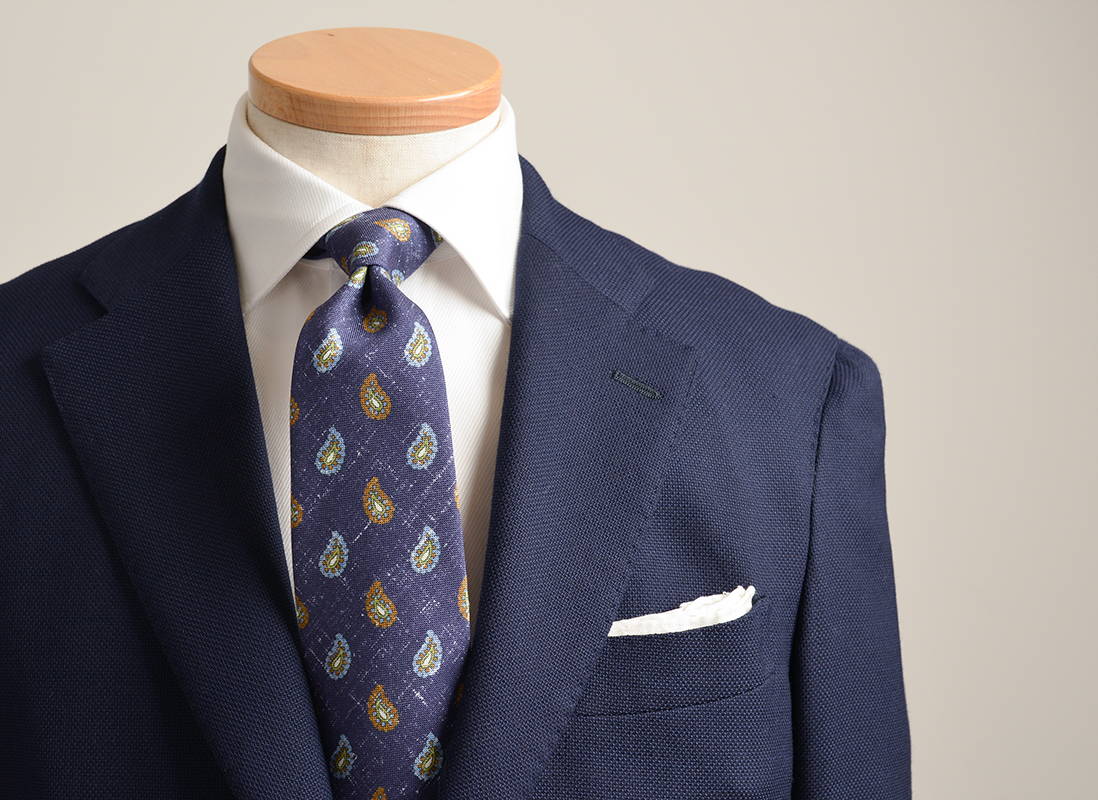 From the "Milano Collection," this piece is characterized by its expressive fabric and moderately large pattern. The green, brown, and blue coloring creates a V-zone with depth.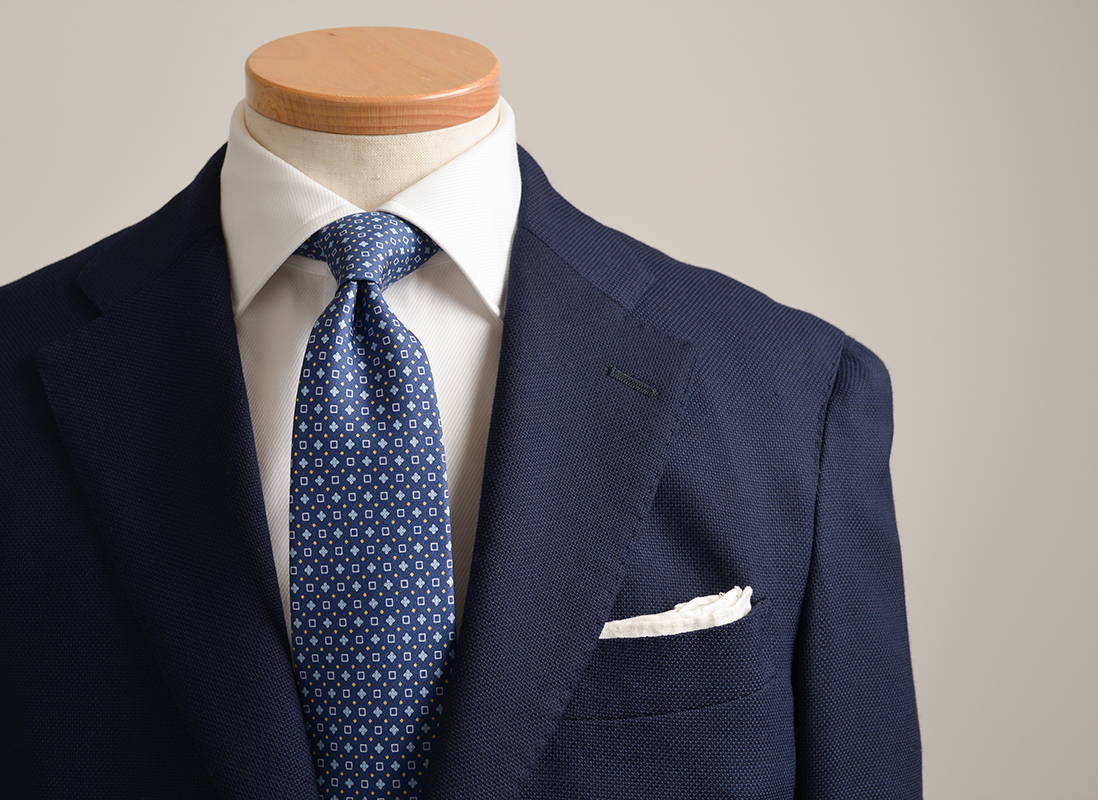 The delicate pattern of this tie is unique to printed fabrics. The vivid blue, saxophone, and yellow colors create a simple yet sophisticated V-zone.
---