Vintage Ivy Collection 2022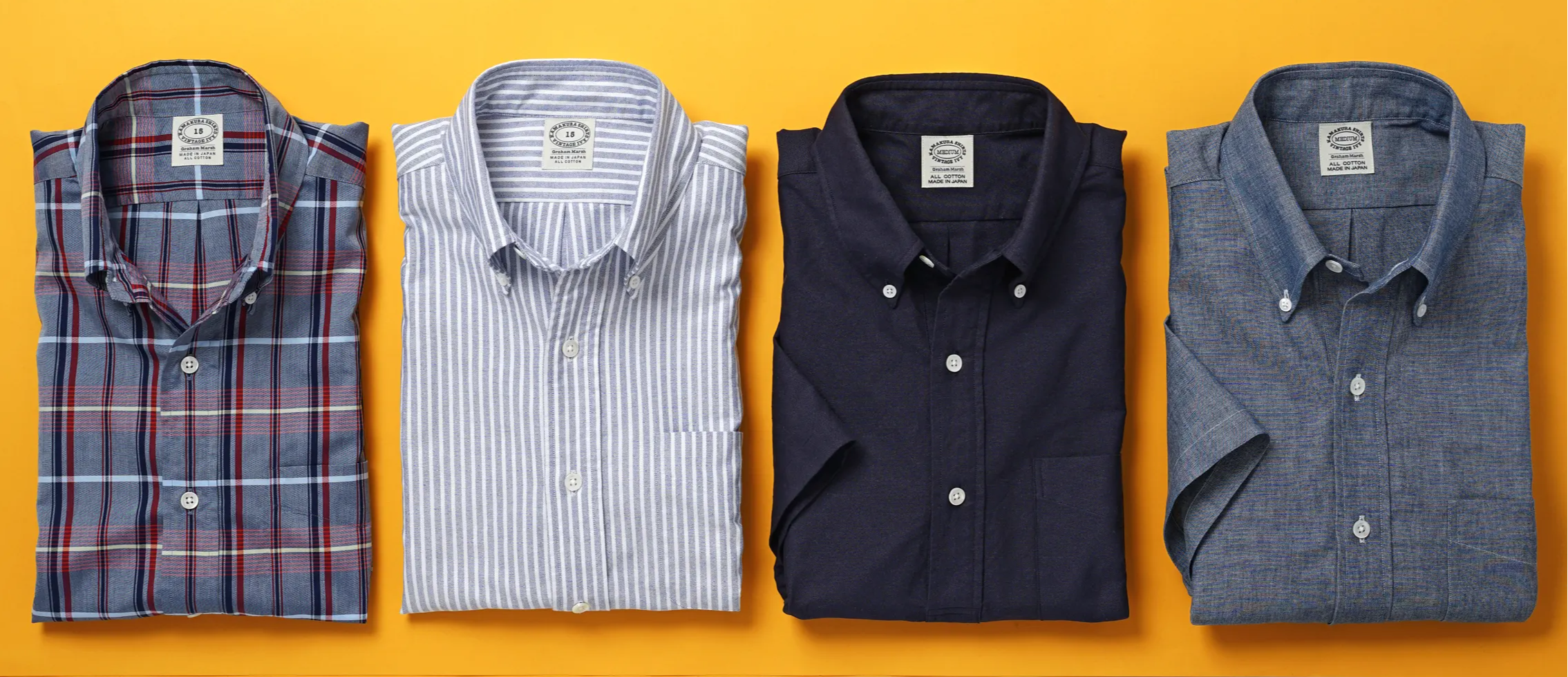 It's always exciting for me to create ideas for the Kamakura Vintage Ivy Shirt Collection and this year inspiration came in part from the images I used in a book which I co-authored and art directed called Black Ivy. Other influences were taken from NASA's astronauts and of course, movies. I had admired the Madras plaid shirt that saxophonist John Coltrane had worn in a photograph taken by the peerless Lee Friedlander for years and finally got the chance to use it in Black Ivy but before that I had asked Kamakura if they could come up with something similar for this new collection - so here it is for all to wear.
In the early 1960s on Cape Canaveral's Cocoa Beach trainee astronauts could be seen driving to work in their Corvette Stingrays wearing short-sleeved, pop-over, button-down shirts. By way of tribute this is the first time Kamakura have made these shirts in navy oxford cloth and blue chambray - a modern take on the Cape Canaveral boys but also cool and comfortable summer shirts. Wear them outside of khaki shorts and white Levi's and if your budget allows, a vintage Corvette completes the look.
In the movie All the Presidents Men, Robert Redford, playing Bob Woodward wears a fine lightweight oxford cloth, long sleeve blue blazer stripe shirt - (it's an essential Ivy classic), just bring your own old-school typewriter. This versatile stripe also looks the business with suit and tie.
Black Ivy
is the third book on the subject of the Ivy Look that I, along with co-
authors have had published. The
fi
rst was
The Ivy Look - An Illustrated
Pocket Guide to Classic American
clothing. The second was
Hollywood and
the Ivy Look.
Also I consider a children's book that I wrote and illustrated
called
Max and the Lost Note
quali
fi
es because Max is an Ivy League cat with
modern sensibilities - make of that what you will. He also appears on the
postcards that accompany each shirt.
Brie
fl
y,
Black Ivy
documents the role in which African-Americans contributed
to the political and cultural climate of the mid-1950s to mid-1960s America.
From black politicians, civil rights campaigners and activists to modern jazz
musicians, painters and writers all adopted the male dress code which was
democratic, stylish and comfortable. The Ivy Look was the height of cool
worn by hipsters and presidents alike also in this period workwear mixed
easily with stone cold classic Ivy clothing. The photographs in
Black Ivy
prove, if proof were needed, that if the clothes work, wear them.
Black Ivy
is a history of black America in the mid-twentieth century, if you are a member
of the Ivy fraternity this book is for you.

Written and illustrated by Graham Marsh
Illustrations: Copyright Graham Marsh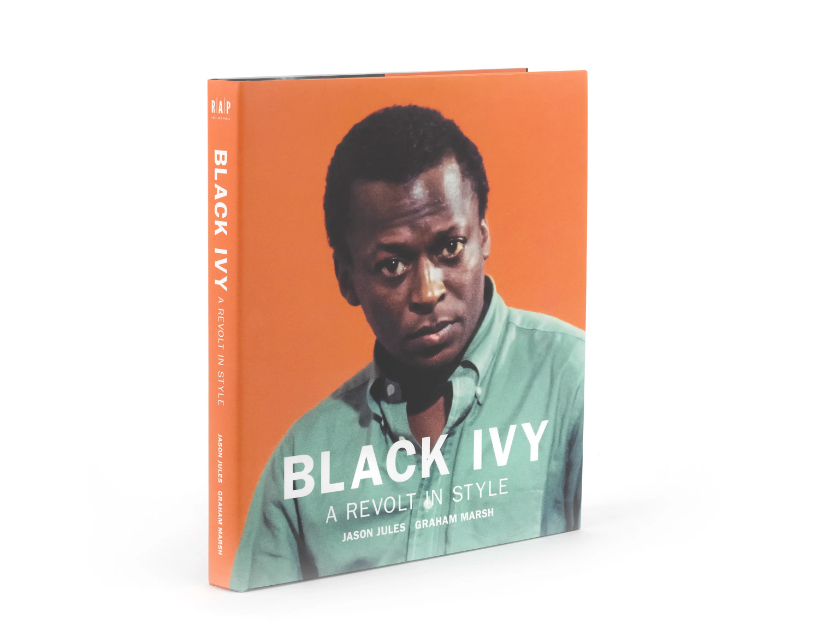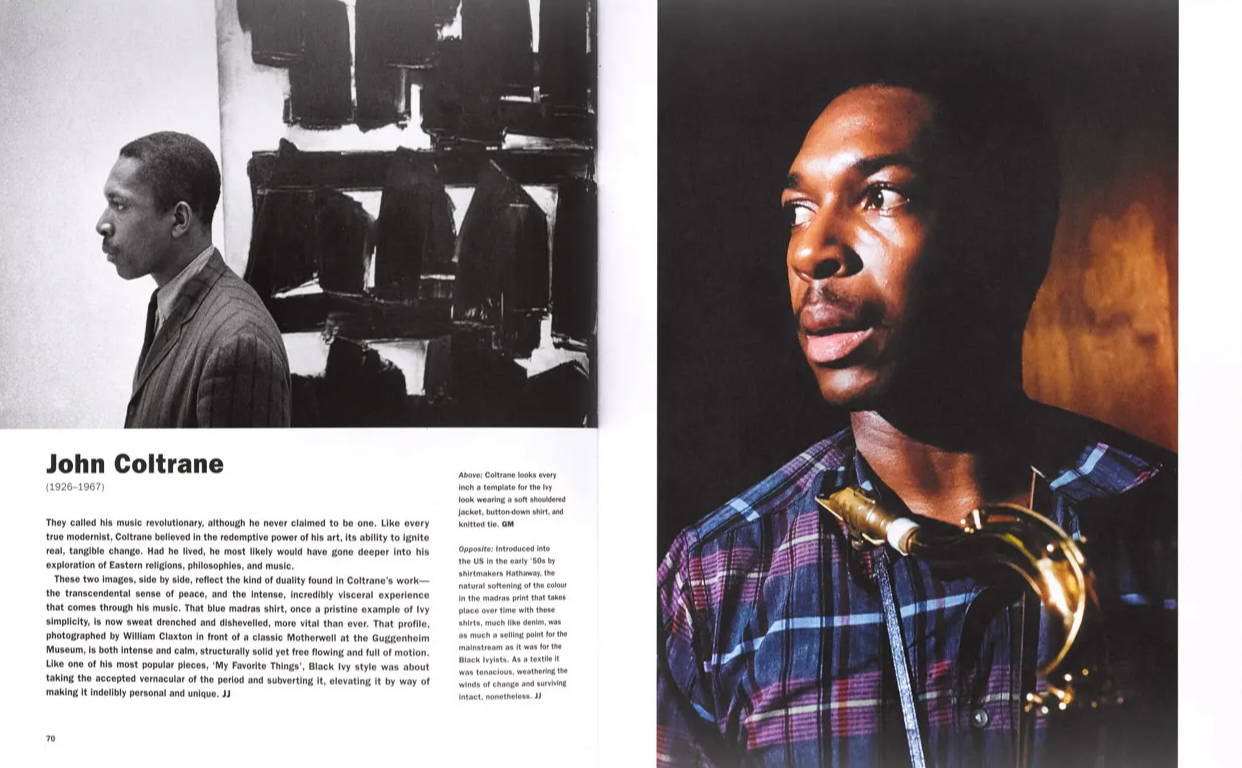 This is the latest Ivy book from Graham Marsh with Jason Jules. Graham is the creator of Kamakura's Vintage Ivy shirt Collections. Black Ivy is published by Reel Art Press, London, whose owner and editor-in-chief, Tony Nourmand is also an enthusiastic wearer of the Ivy Look.
---