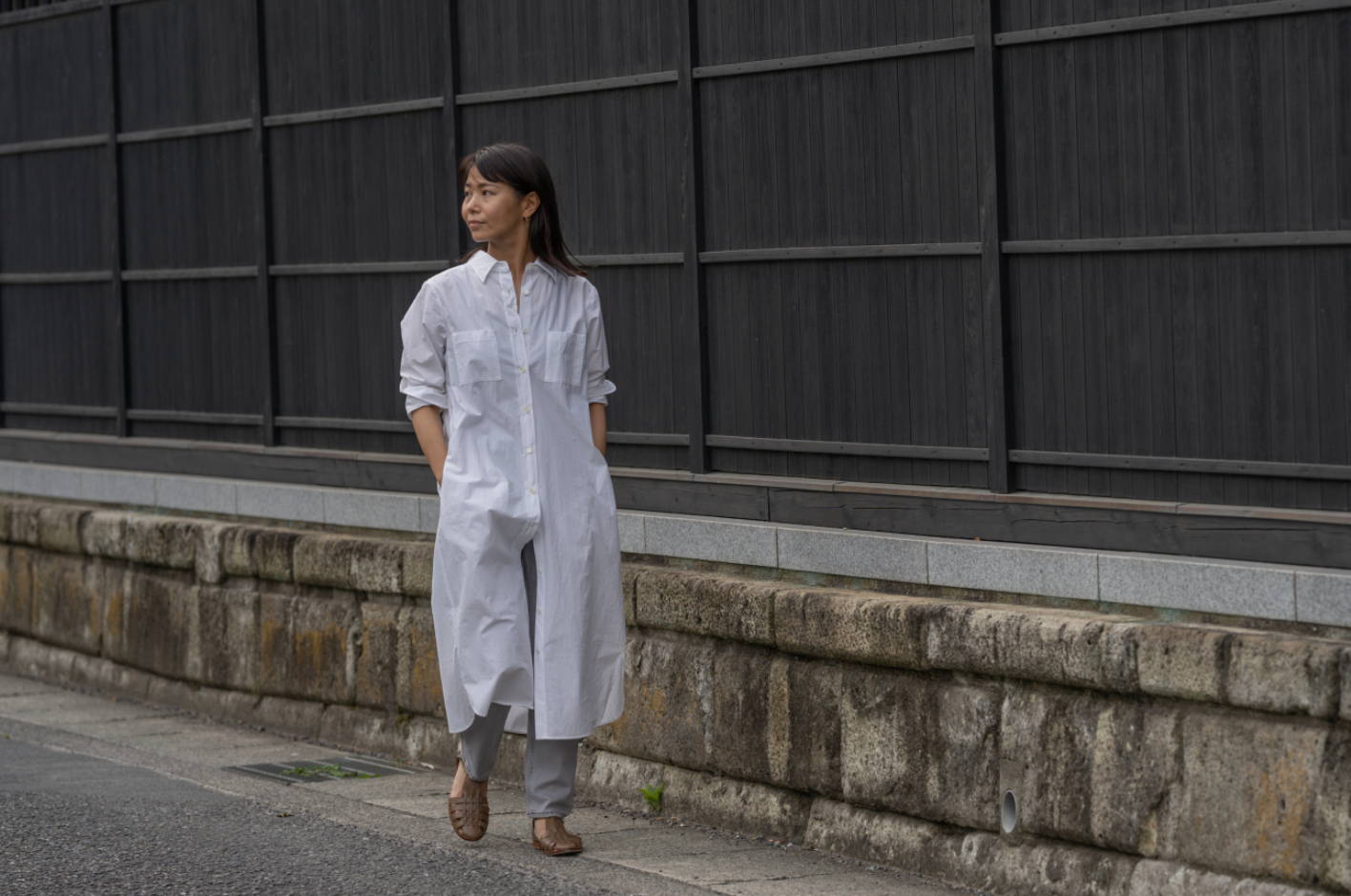 A shirt dress that is not too long so it can be easily worn with a pair of pants.
On a hot day, just throw this on and you won't have to worry about what to wear.
You can wear it by itself as well.

The fabric is the "typewriter", a fabric with a strong firmness that is packed with fine threads at a high density. Although it is thin, it is hard to see-through and has a light touch. Usually made for casual shirts, the winkles give a natural and organic look.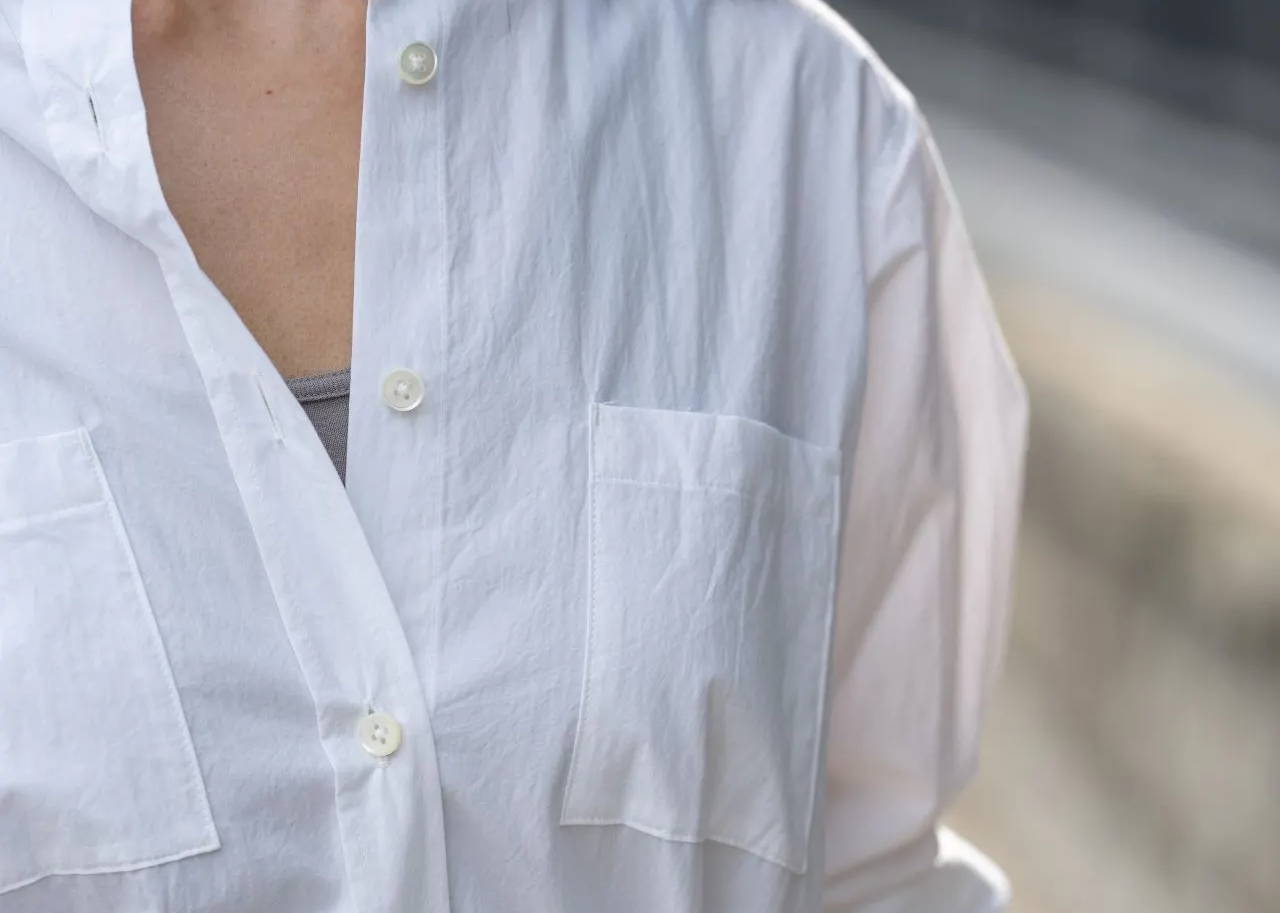 It's still a long way off, but if it gets cooler, you can wear a knit vest over it.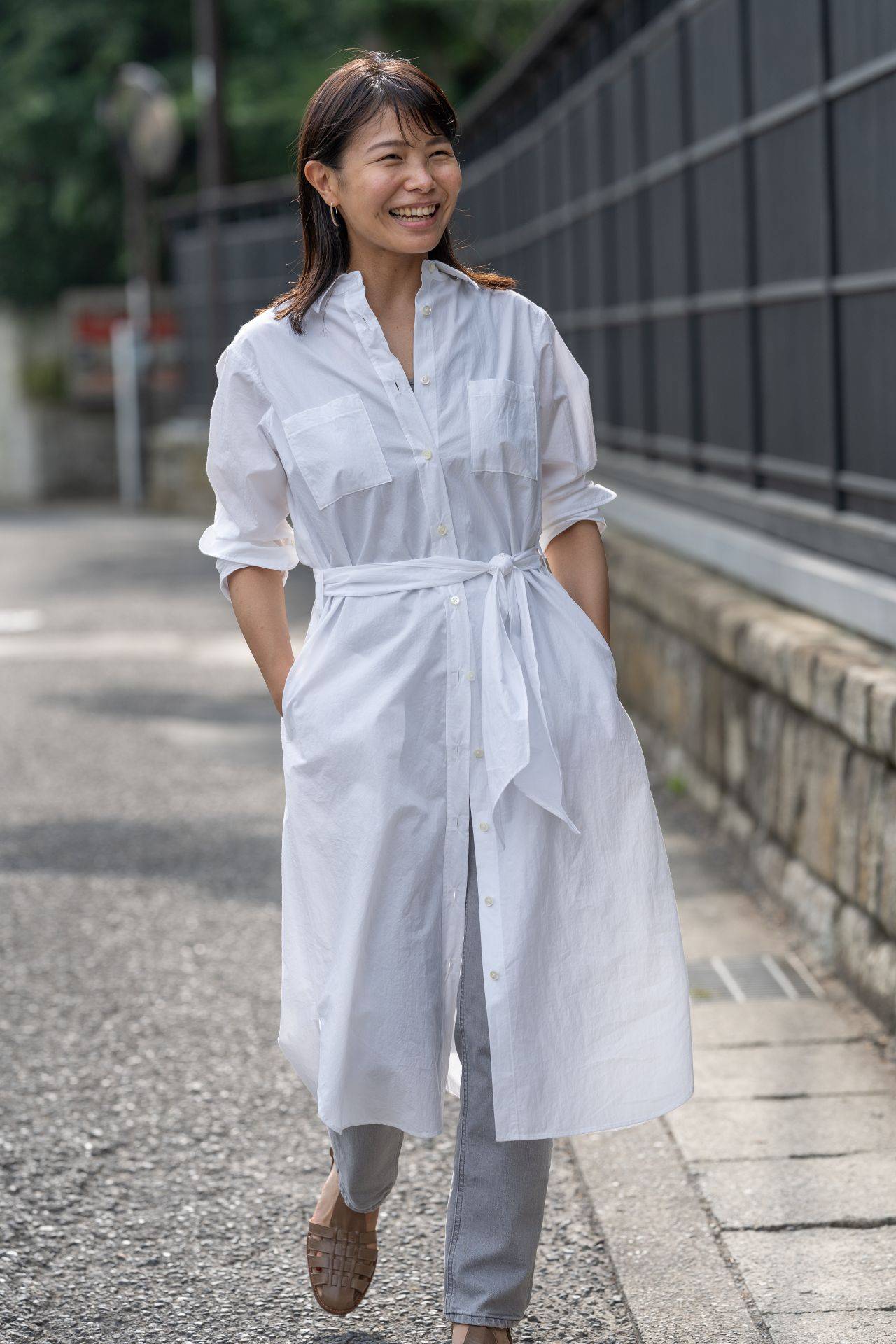 ---