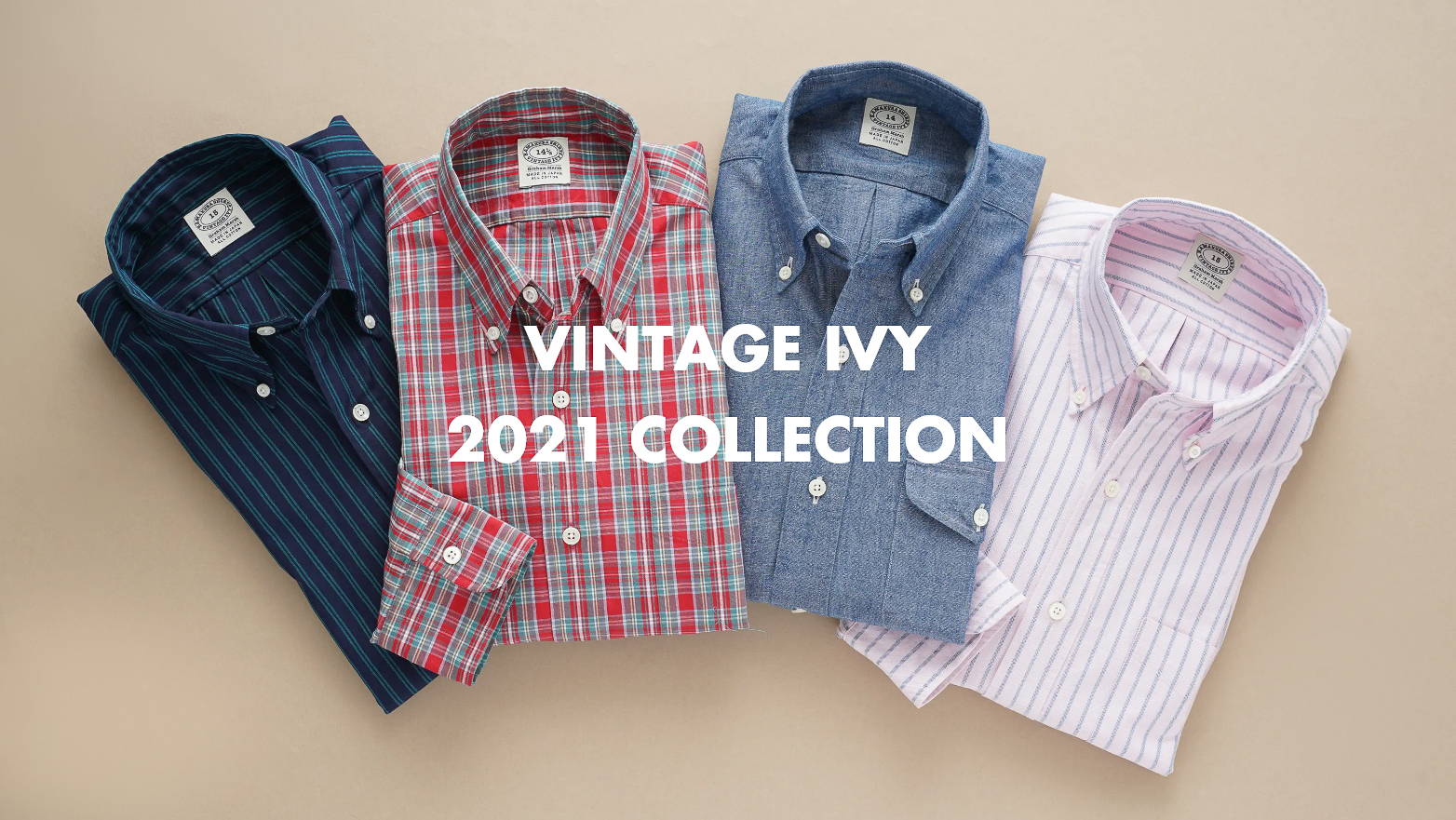 Our 9th collaboration project with
Graham Marsh,
co-author of 'The Ivy Look'
A new collection for this year has arrived.
Take a look and enjoy the nostalgia of the Ivy Style heyday.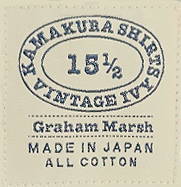 Back in the 1960s, Graham Marsh was fascinated with the world of jazz and Ivy Style.
Fifty years later in 2012, he came across Kamakura Shirts and our Oxford
button-down shirts, reminding him of the '60s. Our collaboration began when
Kamakura Shirts opened in New York on Madison Avenue.
Since then, he has continued to design four unique new shirts
for our Vintage Ivy Collection every year, as we strive to rise above all expectations.
ThiS YEAR'S COLLECTION STYLING
WITH OUR AMETORA, AMERICAN IVY eNTHUSIAST STAFF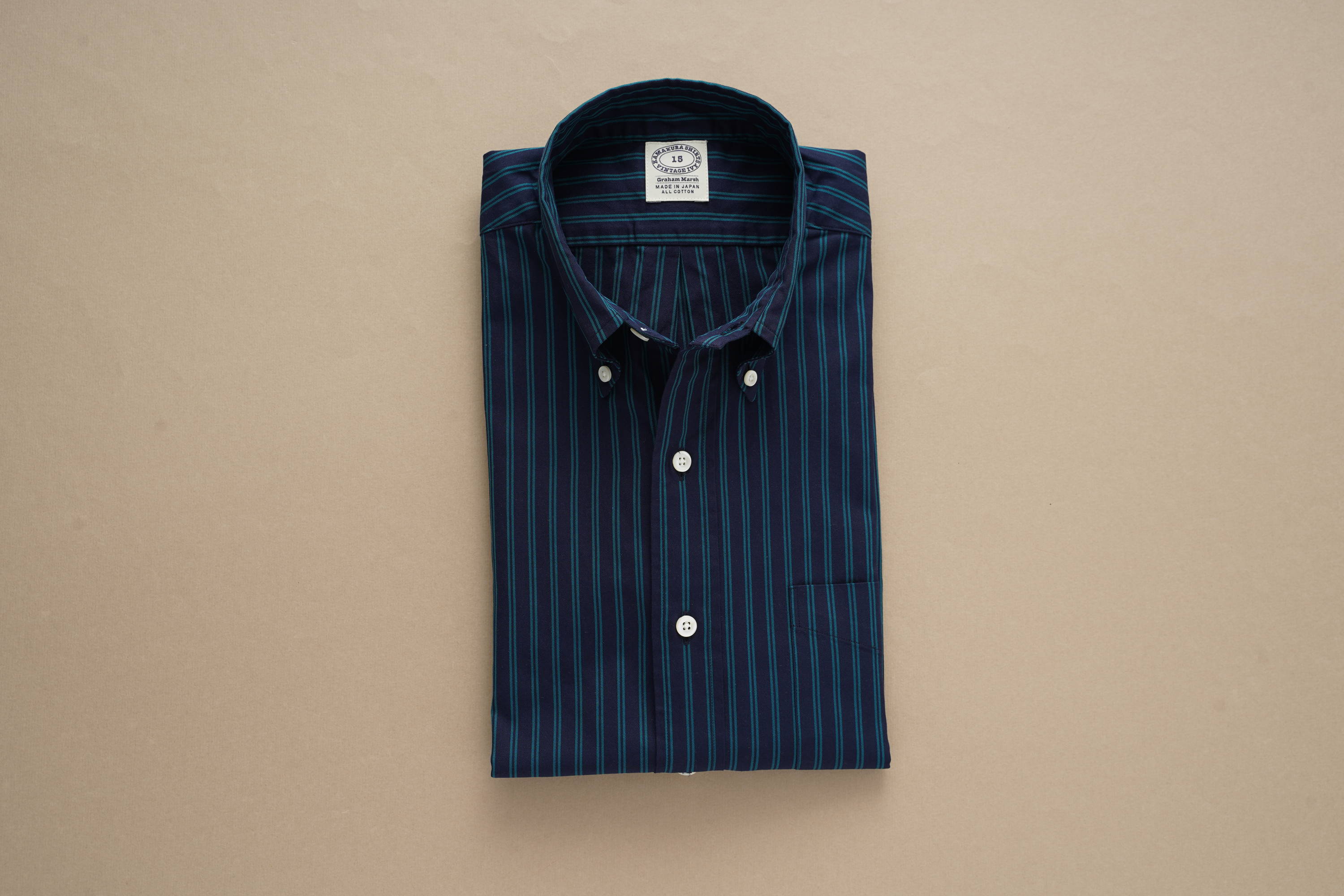 Green Track Stripe on N

avy Button-Down




"Denim, white sneakers, and beige hoodie coat. Wear the navy and green stripe shirt with basic items and you have yourself a casual, yet still a smartly dressed look."
Kosuke Suda, Yokohama Store - Assistant Manager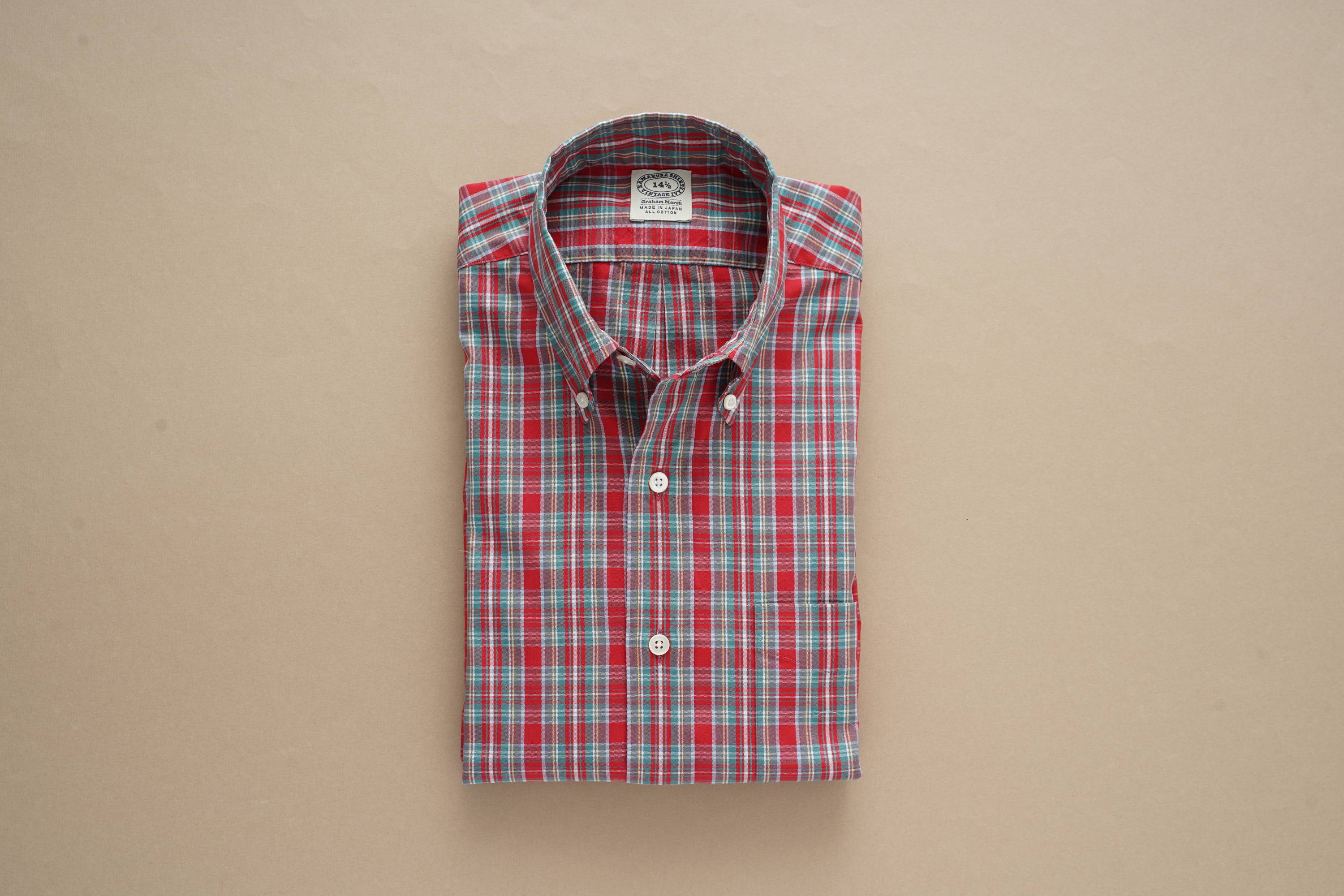 Royal Stewart Plaid Button-Down




"In order to wear the British Royal Stewart in an Ivy League style, I chose universal items and focused on the material. The refreshing linen trousers complement the shirt and add glamor to the basic color matching."
Akinari Shoji, Akihabara Store - Manager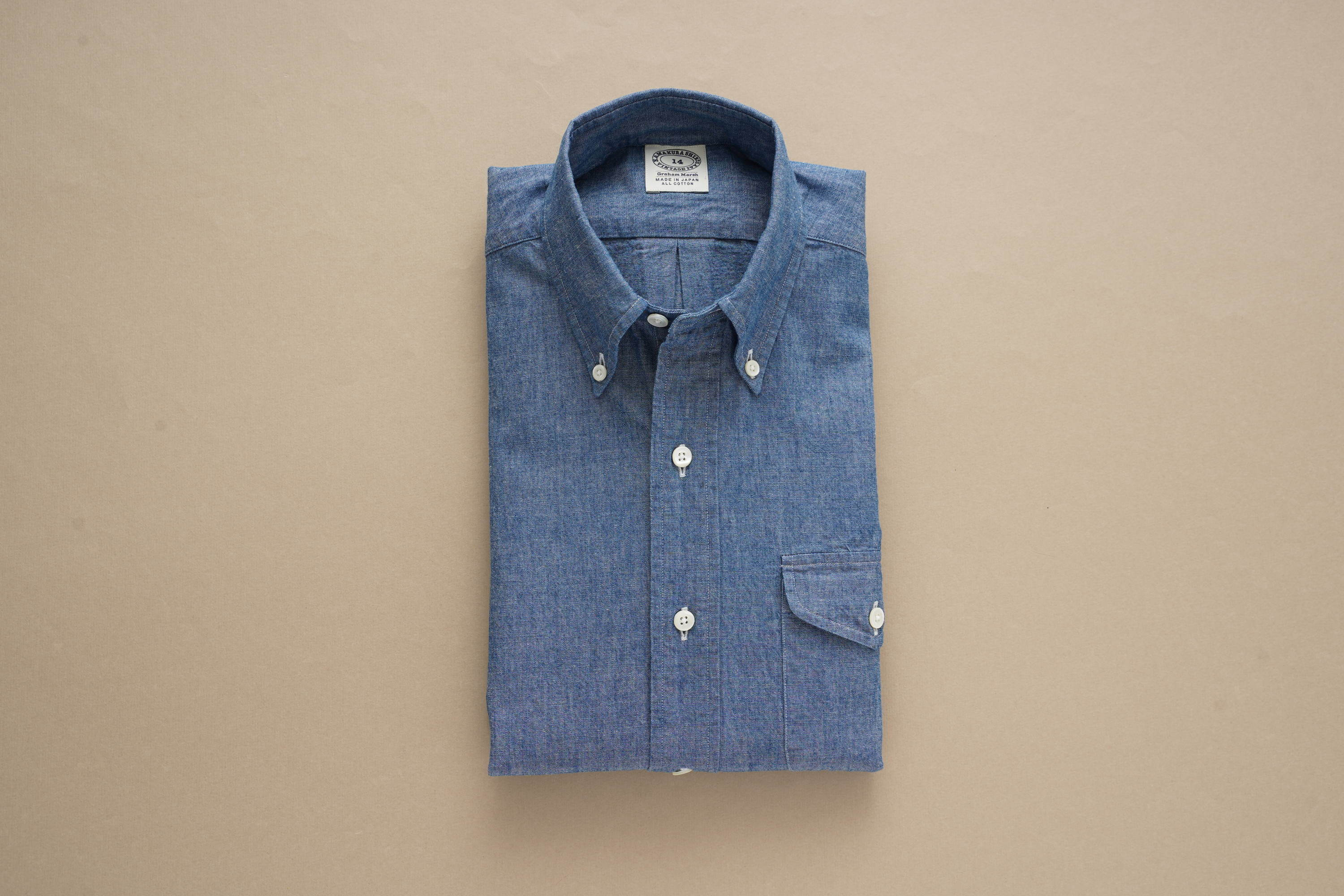 Blue Chambray Button-Down with Pocket Flap


"I chose denim pants for the chambray shirt with the impressive flap pocket to give a rugged image. Combining similar materials like denim on chambray is a style I have been currently into."
Shinnosuke Kawada, Ginza Store / PR Staff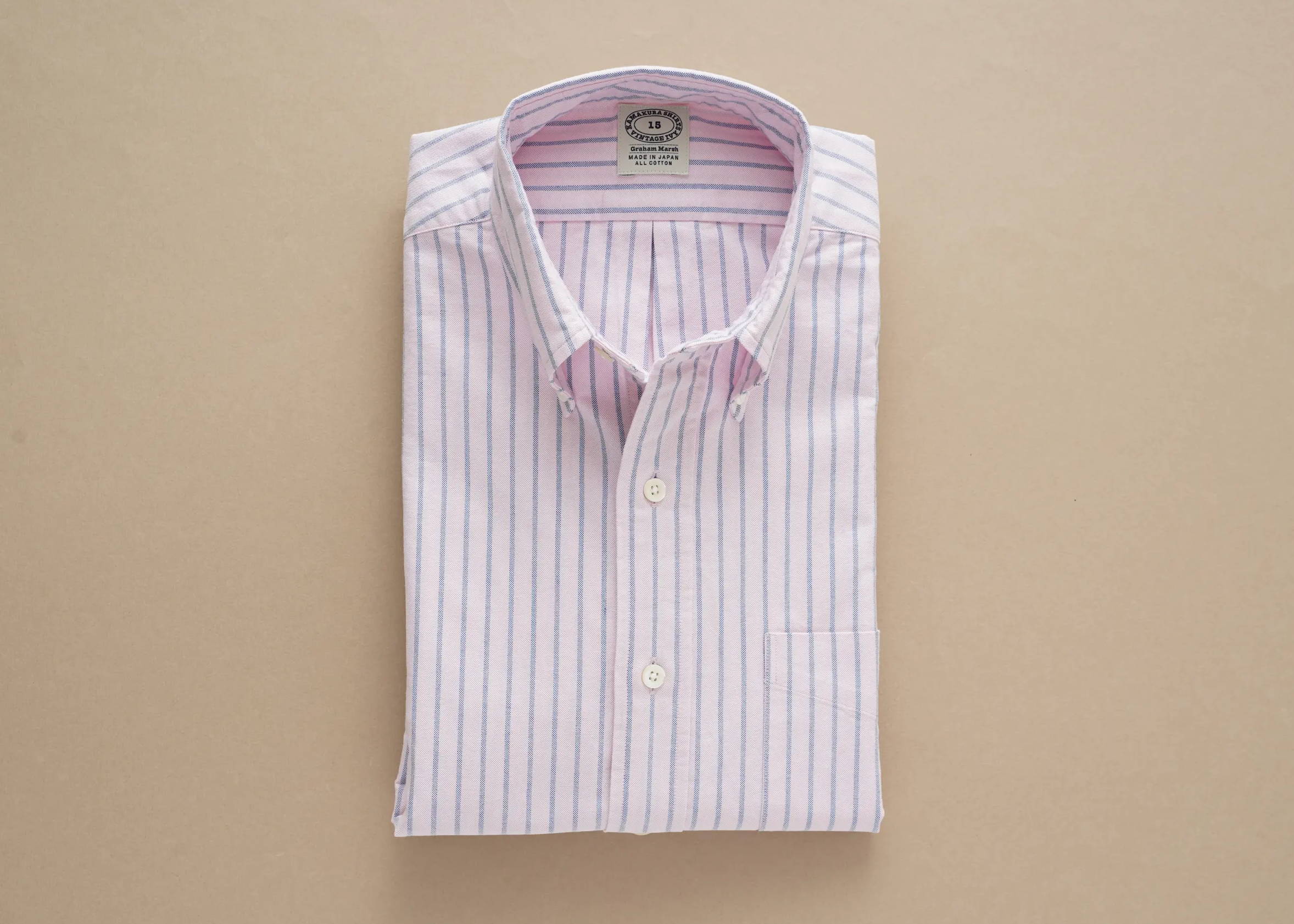 Blue Stripe on Pink Oxford Cloth Button-Down


"A pair of chino, a cardigan, saddle shoes and the Oxford button down shirt are a style that anyone can try. Pull out what's lying in your closet and you're done. Eternal basics that will never fade."
Hirokazu Nariai, Shinjuku Store Staff


The POST Cards Illustrated by Graham Marsh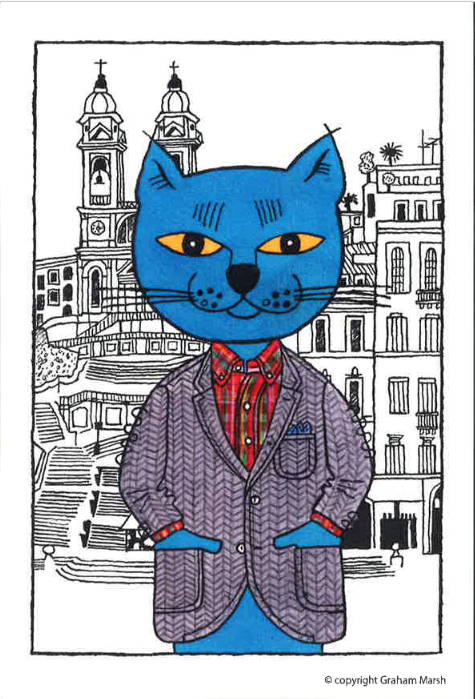 "When in Rome make sure you wear the correct threads. A softly tailored grey herringbone Ivy jacket over a Kamakura Royal Stewart plaid button-down shirt - multo elegante! The Italians have a word for it - sprezzatura, which means reaching for perfection, while cultivating the impression of never having given it a thought."