2022 FALL & WINTER Casual Shirts
The beginning of autumn
It is now the season to enjoy layering with knitwear and jackets.
This is the time for versatile shirts to help you enjoy the change of seasons.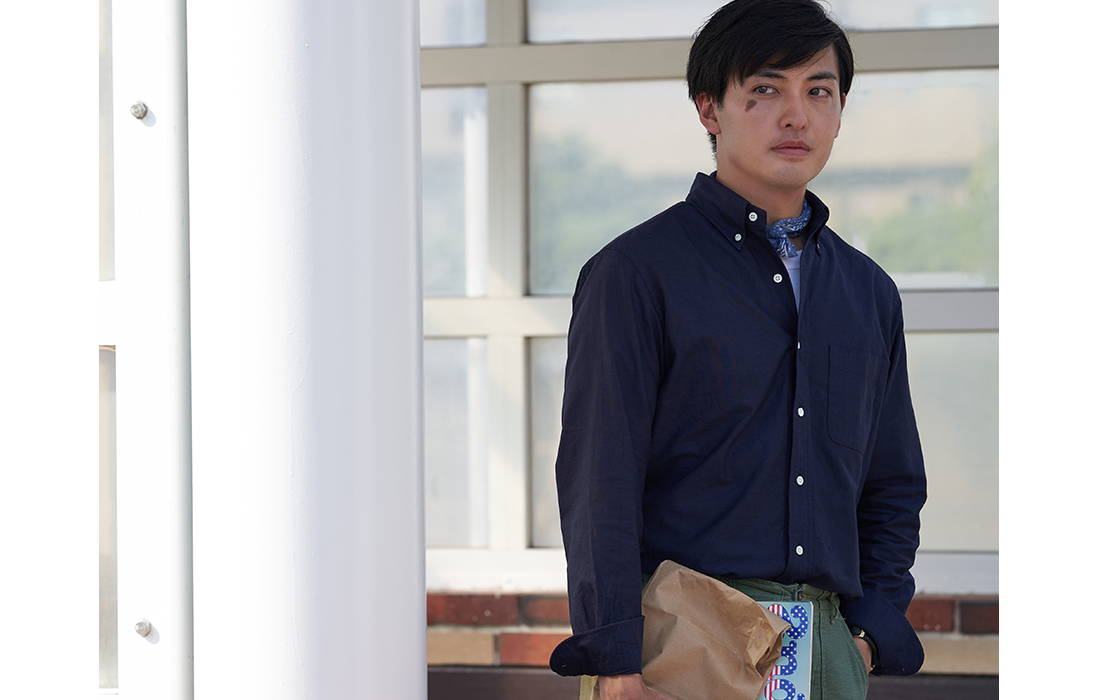 The Oxford button-down shirts are the eternal classic. Wear it over a T-shirt, a turtleneck, or with a cardigan. This is a shirt that flexibly adapts to your favorite items.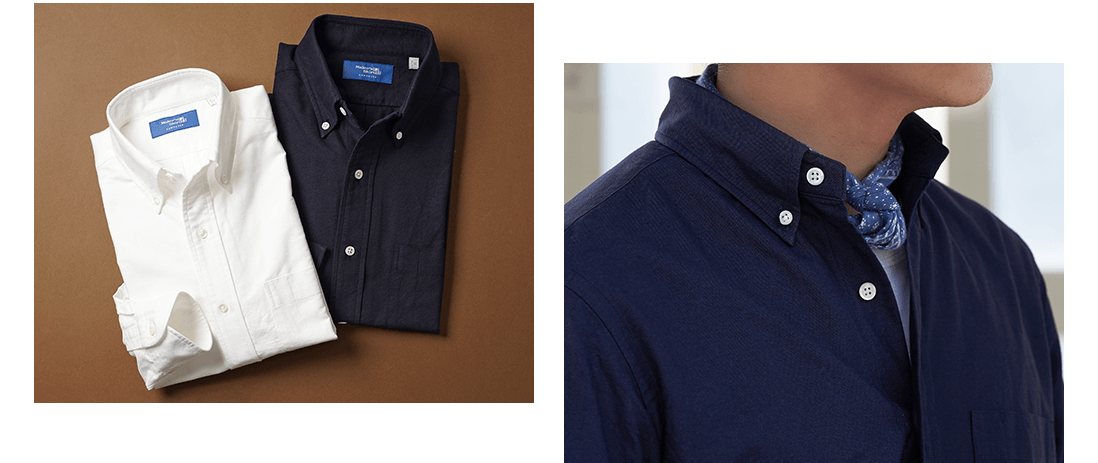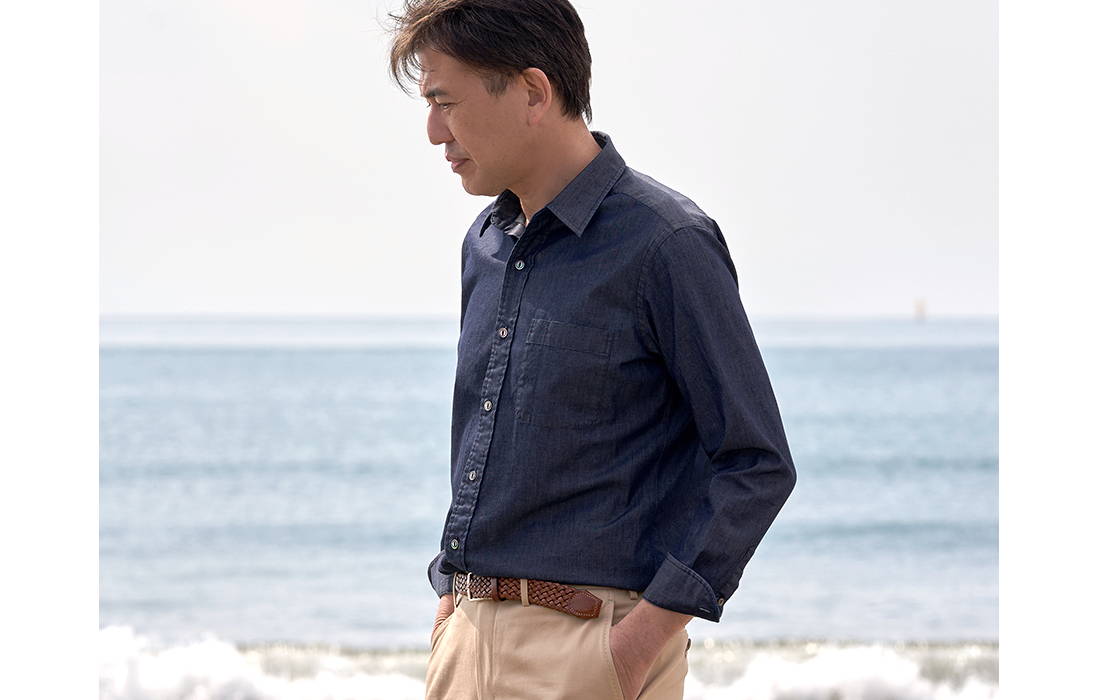 Kaihara Denim is a world-class made in Japan denim fabric manufacturer. The versatile lightweight denim fabric produced by their thorough quality control combined with the high level of tailoring and sewing skills that reside in the details. It creates a casual yet luxurious look.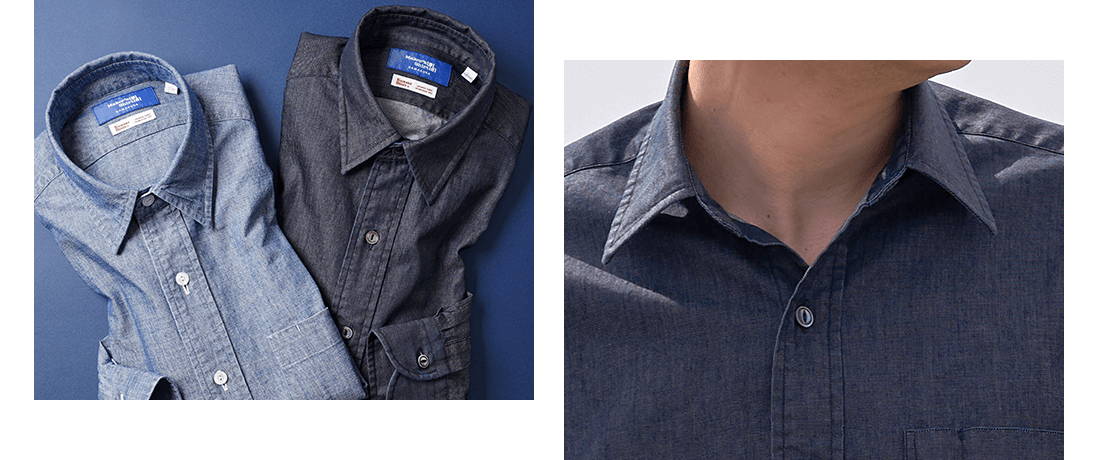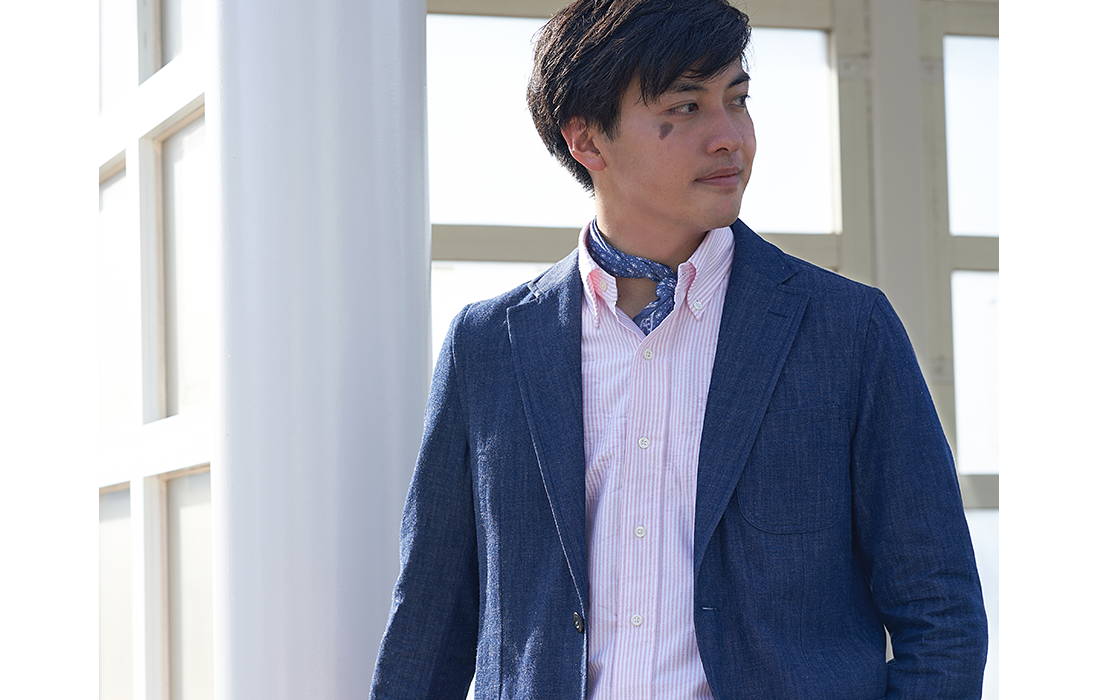 Selvage oxford is a proof of being woven on an old-style shuttle loom, which can produce only about 20 meters per day. The slowly woven fabric has a puffy, vintage look and feel. The casual, subtle details peeking out from around the collar has an amazing look to the shirt.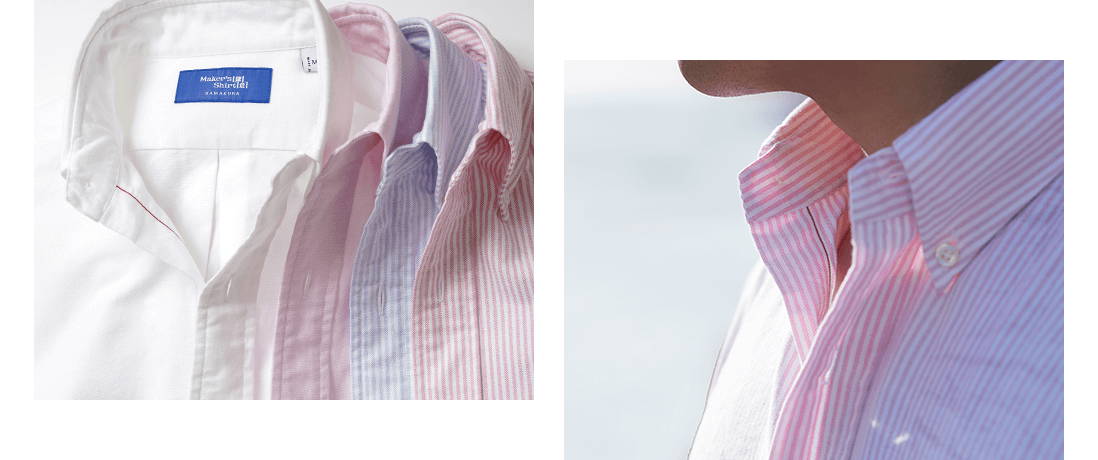 Traditional Japanese "Omizarashi"
"Omizarashi" is a traditional Japanese technique cultivated and handed down in Aisho, Shiga Prefecture. The process of burning the fabric in lye and exposing it to sunlight is repeated several times without using unnecessary chemicals, and the fibers are slowly rubbed and loosened to maintain natural wrinkles. The stand collar design can be worn as an inner layer of a casual jacket, peeking out from the neckline of a crew-neck sweater, or with a mid-gauge or low-gauge cardigan. The tactile feel of this traditional Japanese fabric will surely make you want to wear it again.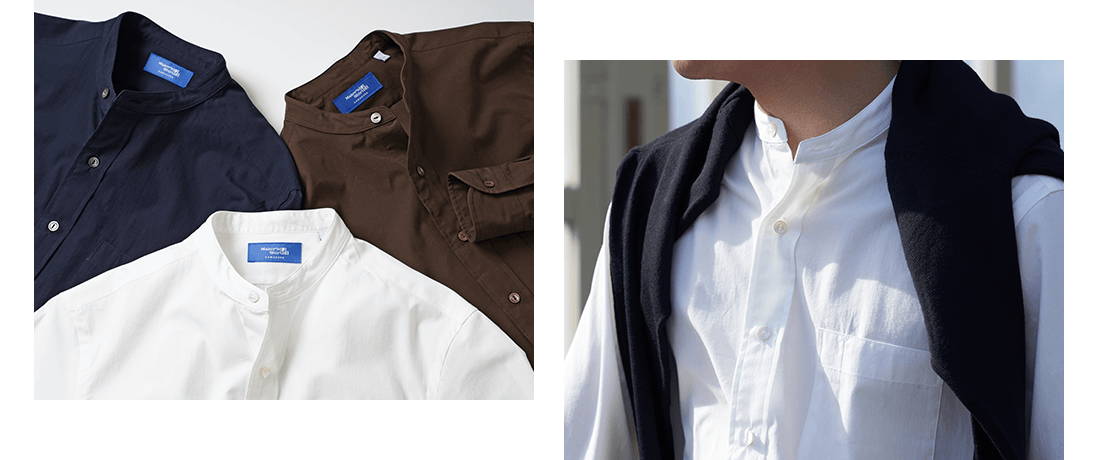 Details of Our Casual Shirts

The chest and waist are roomier than previous models, creating a silhouette that does not pick up body lines too much. The length of the garment allows for both tucking in and tucking out, and the hem has a natural curve.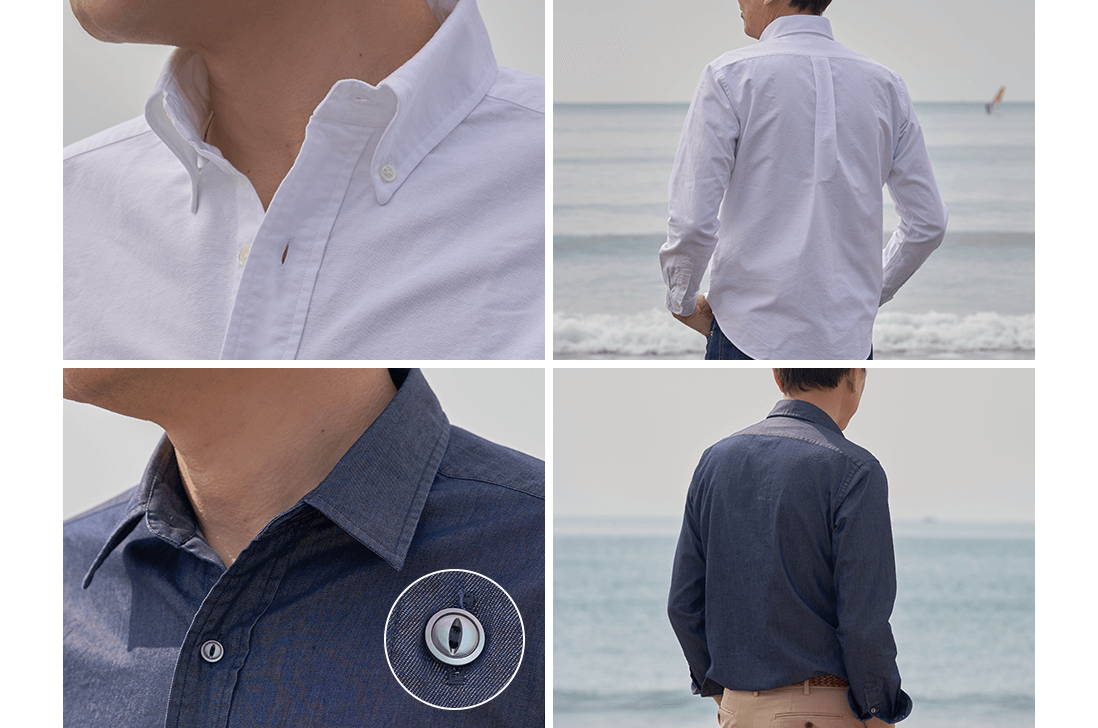 Collar and back style have changed depending on the fabric.
Oxford: Button-down and box pleats with 4.0cm (about 1.5 inches) width.
Denim Chambray: Small regular collar and no darts.
The casual mood is further enhanced by the cat eye buttons.
Pockets, Front placket, and Cuffs

A simple pen pocket with the traditional front placket that is about 3.8cm wide (around 1.4 inches). The 6.0cm (around 2.3 inches) cuffs has sporty design to our casual shirts.
---