"The Texture of Freshly Picked Cotton."
Organic cotton has been attracting a lot of attention recently due to the SDGs (Sustainable Development Goals). It is grown all over the world, but the organic cotton from Turkey has less color irregularities and is of more stable quality. The thin and soft floss core matches the fabric, and the gentle white and blue colors are dyed without using fluorescent agents. The result is a dress shirt with a texture that feels as if you are touching cotton.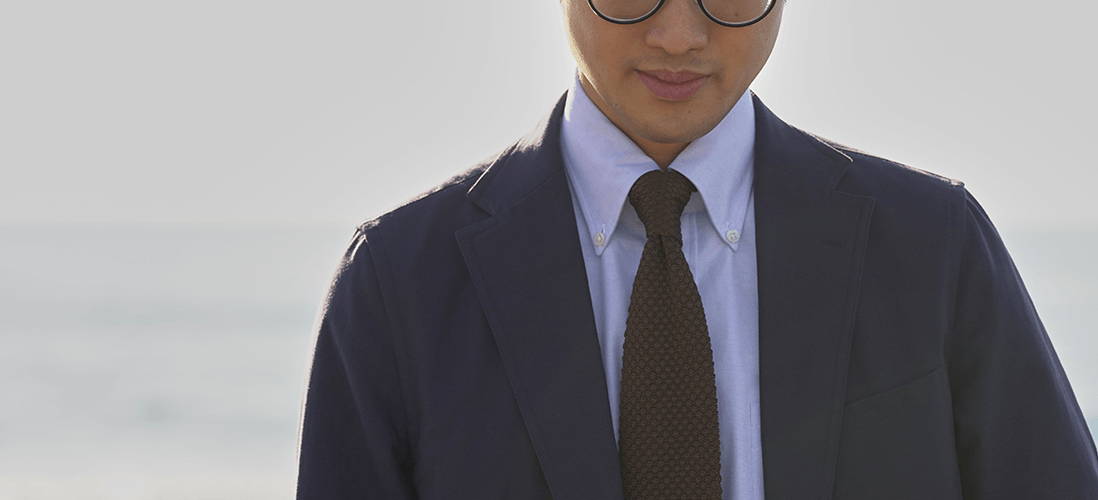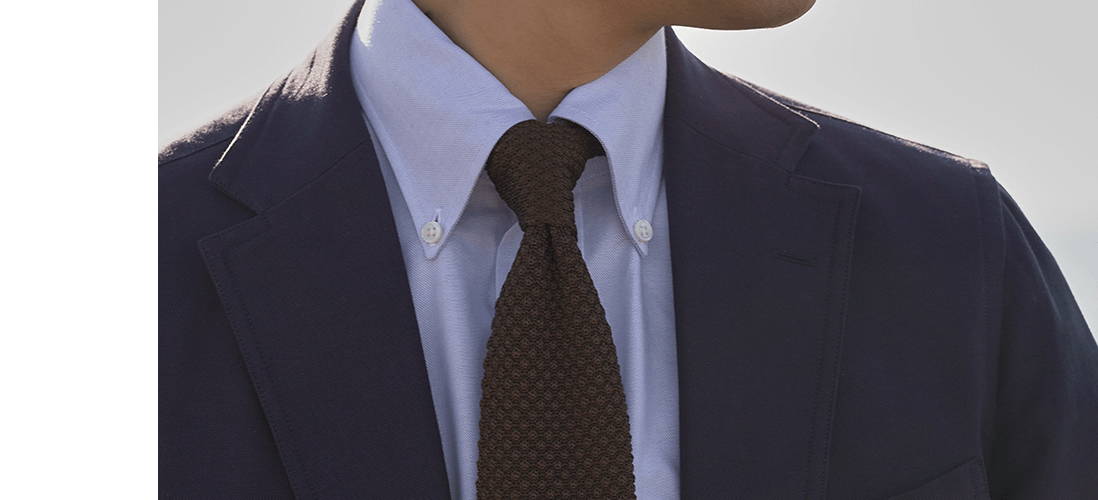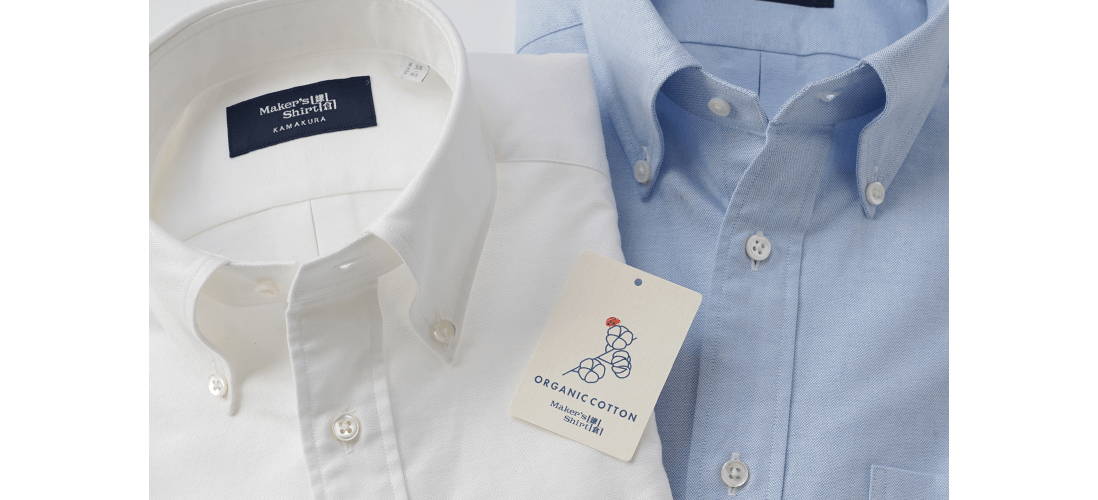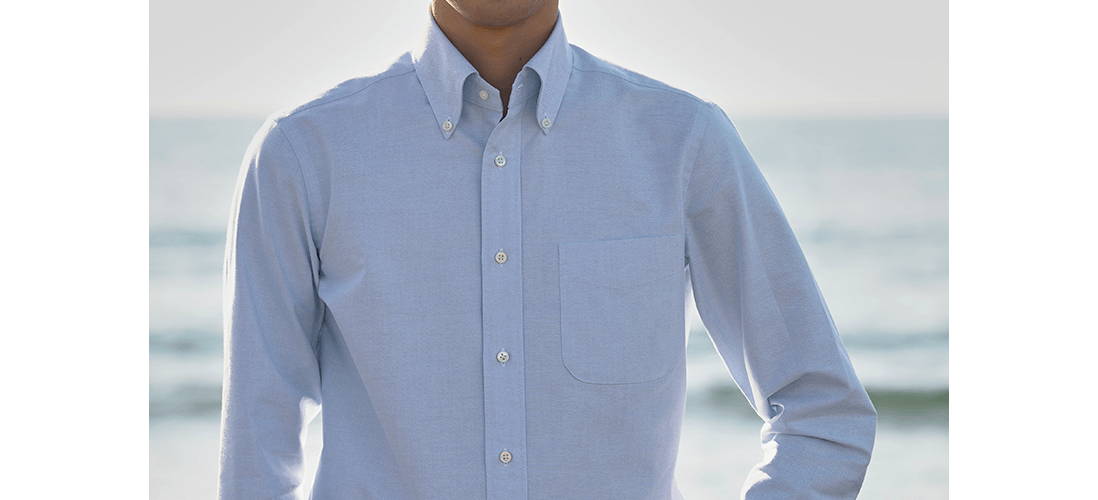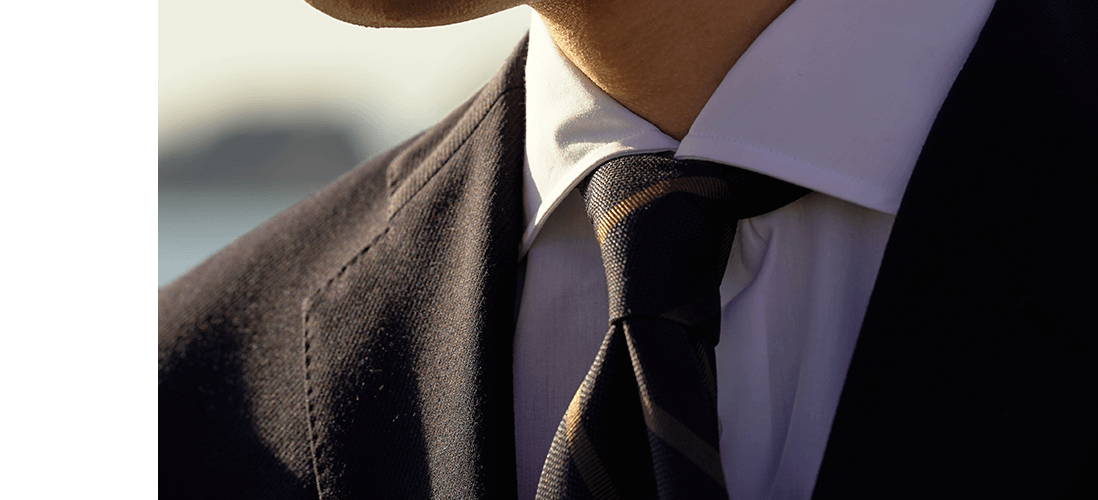 What Kind of Organic Cotton IS it?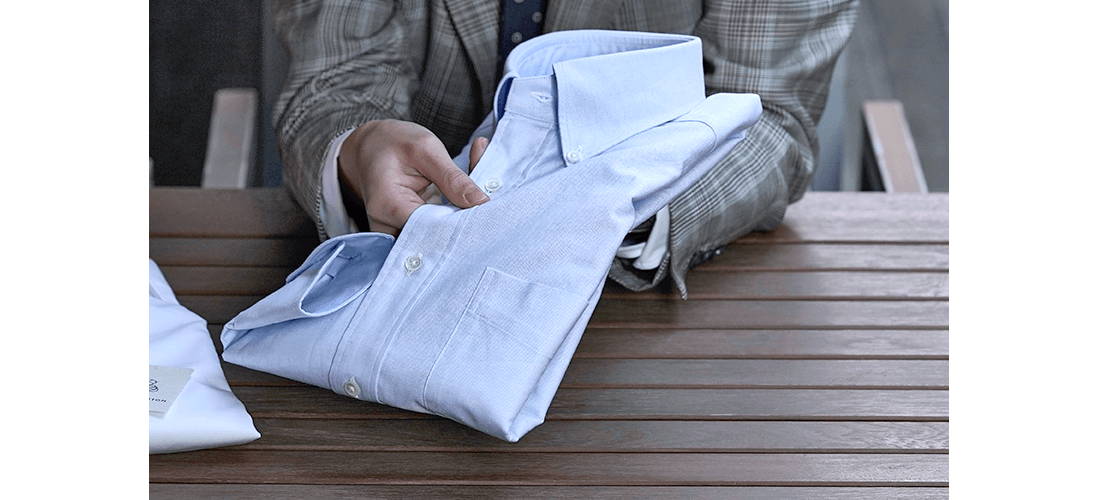 This shirt is made of organic cotton from Turkey. Organic cotton itself is currently grown in many places around the world, but a project to grow high quality organic cotton started in Turkey about 10 years ago.
We found that cotton from Turkey had less staining and better quality, but organic cotton is not extra-long cotton*, so it cannot be used to draw fine threads. At that time, Kamakura Shirts was also in the process of pursuing the possibilities of extra-long cotton.
*Ultra-long staple cotton: This refers to the extremely long fibers of cotton, which can produce finer and more supple yarns than usual.
A dress shirt made of organic cotton. It was a difficult challenge, wasn't it?
To be honest, We have never been under the impression that organic cotton is of good quality. There are impurities mixed in, and the quality is uneven. In one country, there was a news story about a field that sold cotton that was falsely claimed to be organic cotton but was not.
In this sense, there were hurdles. However, when we heard about the organic cotton project in Turkey, we felt that it might be possible! We felt that we could do it. Through product testing and other activities, we came to understand the merits of this project.
If there are any other special points about this shirt.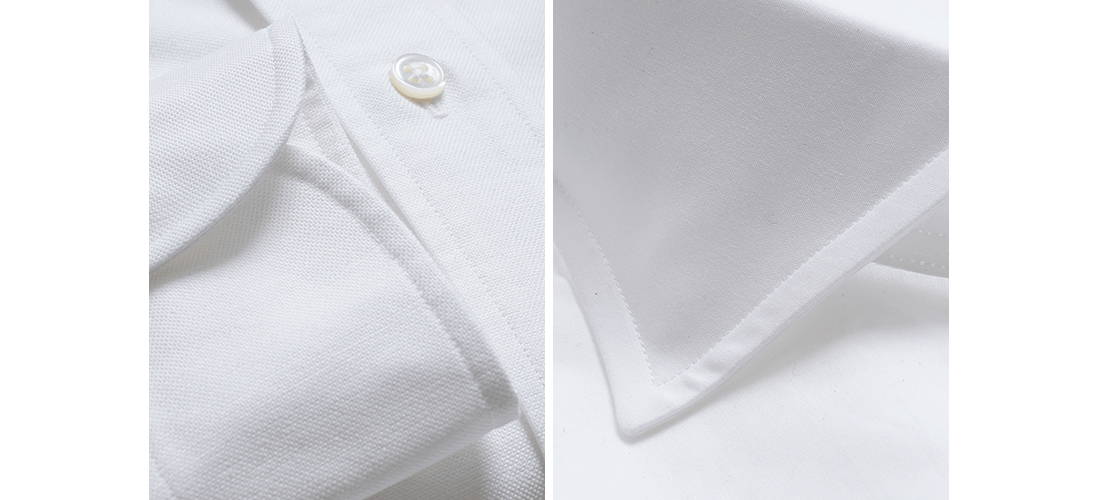 The collar and cuffs of a shirt have an interlining.
This is a large area that peeks out from the jacket, so it affects the appearance of the shirt. The harder the interlining, the flatter and cleaner the shirt will look, but for this shirt, we aimed to convey the texture of cotton as it is. Using the thinnest and softest interlining possible.
As a result, it carries a nice relaxed atmosphere.
In the sewing process, the interlining is often temporarily attached to the fabric using glue that comes off after washing in water. Therefore, you can feel the softness of the finished product when you pick it up in the store, as if it has been washed several times.
To enjoy the texture of this shirt, it is best to wash it at home in the net and hang it in the shade. This will prolong the life of the shirt.
The oxford can be worn unwashed and unironed.
---