Dress Shirt Made of 100% Wool
Although it is wool, it is a thin and luxurious fabric that does not fluff. It's a firm fabric with antibacterial properties and wrinkle resistance. Generally, wool shrinks when it gets wet, because it is shrink-proof, it can be washed at home, as the name "washable wool" suggests.

Enjoy a wide range of styling, from dress styles that match with a jacket and a tie, to casual styles to match with sweaters. Take advantage of the warm fall/winter colors.
The warm colors go great with brown and dark autumn / winter items. Even though it is made of 100% natural material, it does not easily wrinkle, and easy to iron.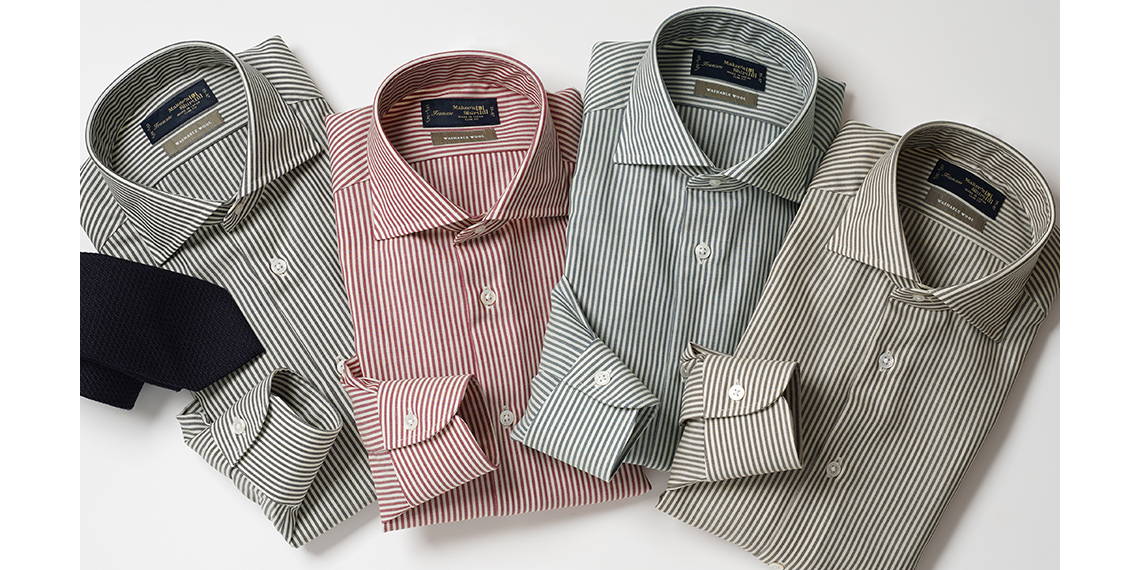 ---