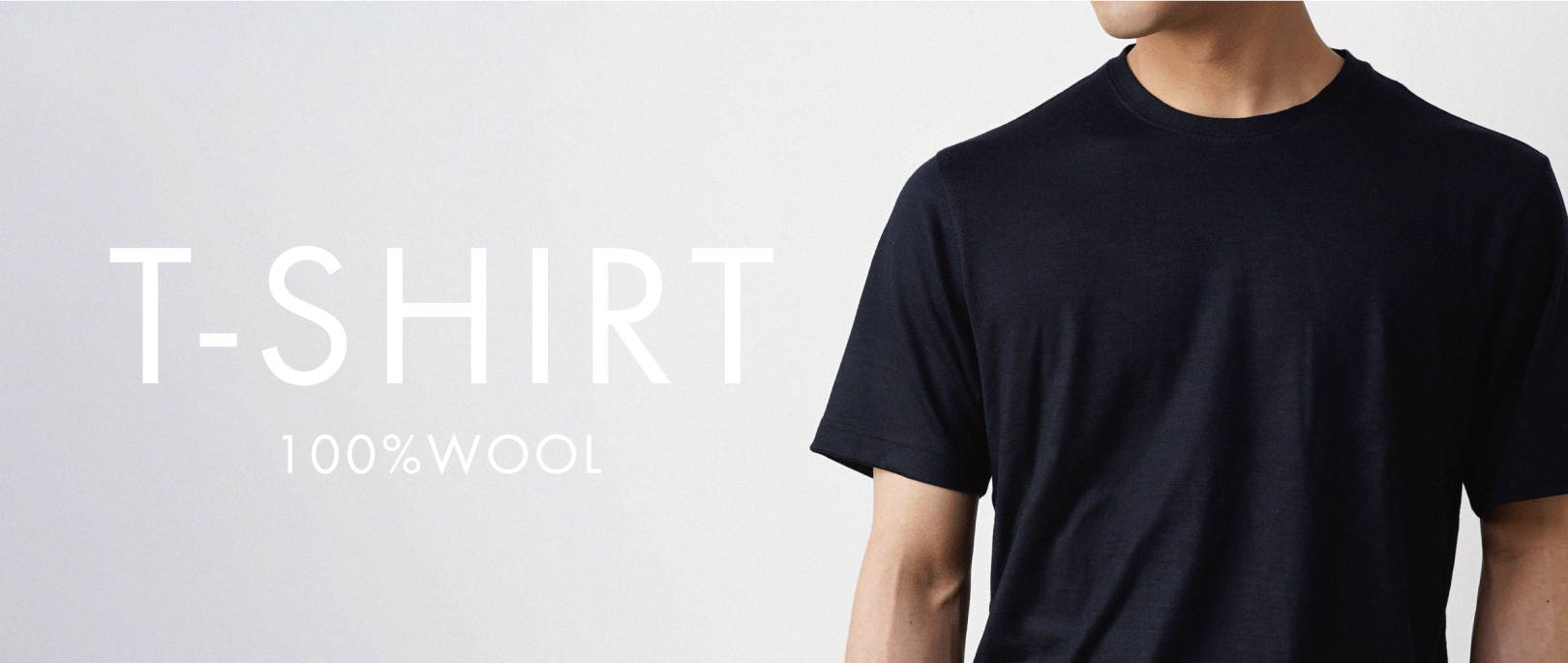 The "T-shirt" is not made of cotton, but of 100% Super100' merino wool,and the stretchiness of the jersey material and its lightweight comfort are the characteristics of this T-shirt. It is not just a T-shirt, but a special T-shirt with a "luxury" that cannot be expressed by a cotton T-shirt.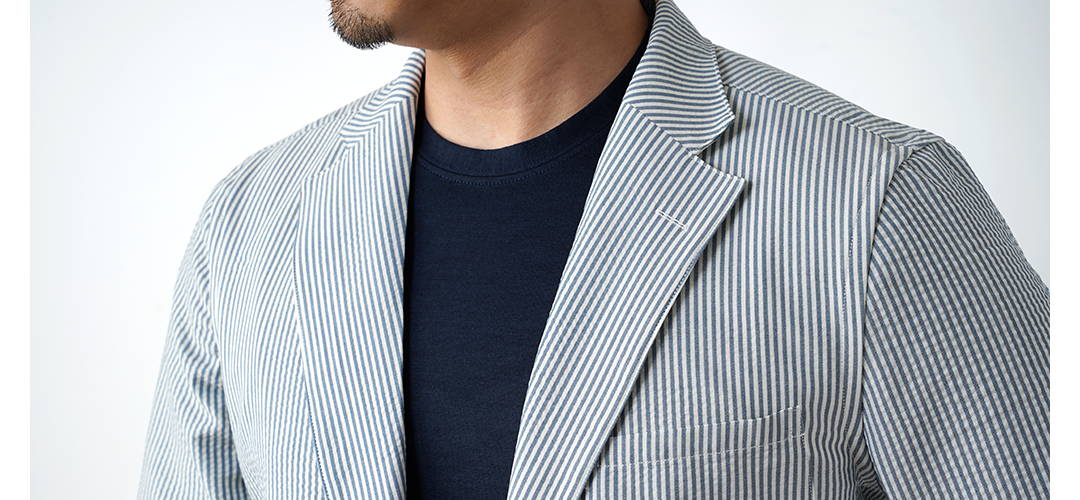 Natural High Functionality
The word "wool" conjures up images of knitwear and other fall and winter items, but merino wool has a natural temperature-regulating function that makes it cool in summer and warm in winter.
It is also highly breathable, moisture absorbent, and has high odor control and antibacterial properties. The skin feels smooth and comfortable after wearing wool T's.
It is washable, and its anti-odor and anti-bacterial properties keep it odor-resistant even when room-dried. Wool is an excellent innerwear material with "natural high functionality.
T-shirt That Goes With Jackets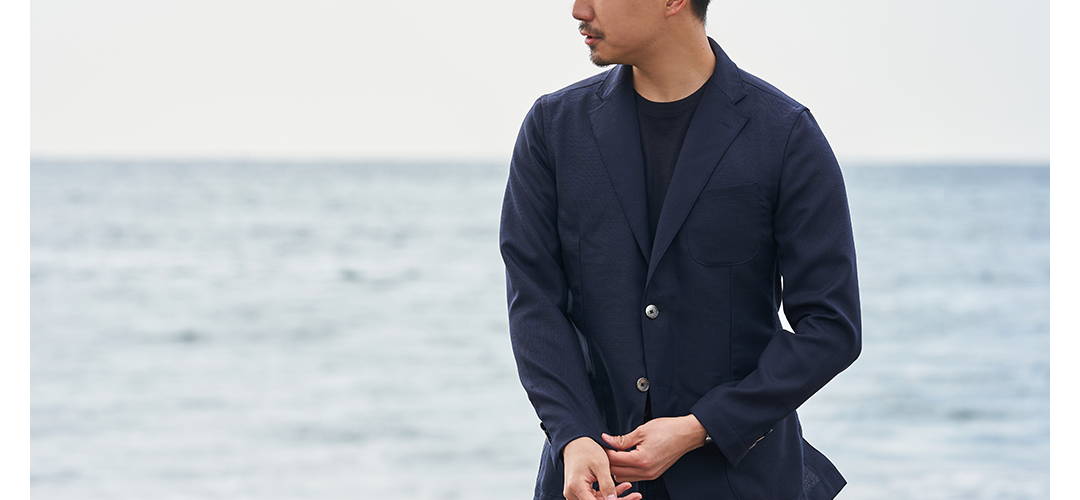 When developing this high-function wool T-shirt, Kamakura Shirt was particular about one point. This is a T-shirt that can be worn not only as a stand-alone item, but also as a business casual T-shirt that coordinates well with a jacket.


The collar portion is designed slightly higher at the back of the neck. This prevents sebum stains from reaching the collar of the jacket. The collar is flat and ribbed, making it perfect for dressy items such as jackets.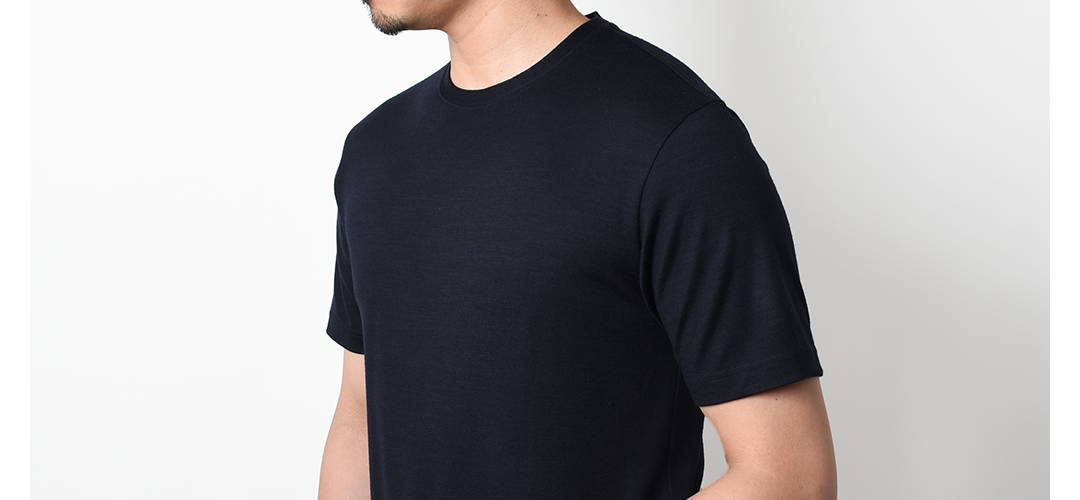 The sleeves are designed to fit comfortably around the arm and the outside of the cuff is not sharp, taking advantage of sewing techniques used in dress shirts. It looks good even when worn alone, and is less likely to lean when a jacket is worn over it.

The basis of a T-shirt is a simple solid color. It is important that the material is not only comfortable to wear but also conveys a sense of quality at a glance.
This is a luxurious T-shirt that can be worn in a luxurious manner, completed with a high quality fabric made of 100% merino wool and sewing that has been cultivated through Kamakura Shirt's unique dress items.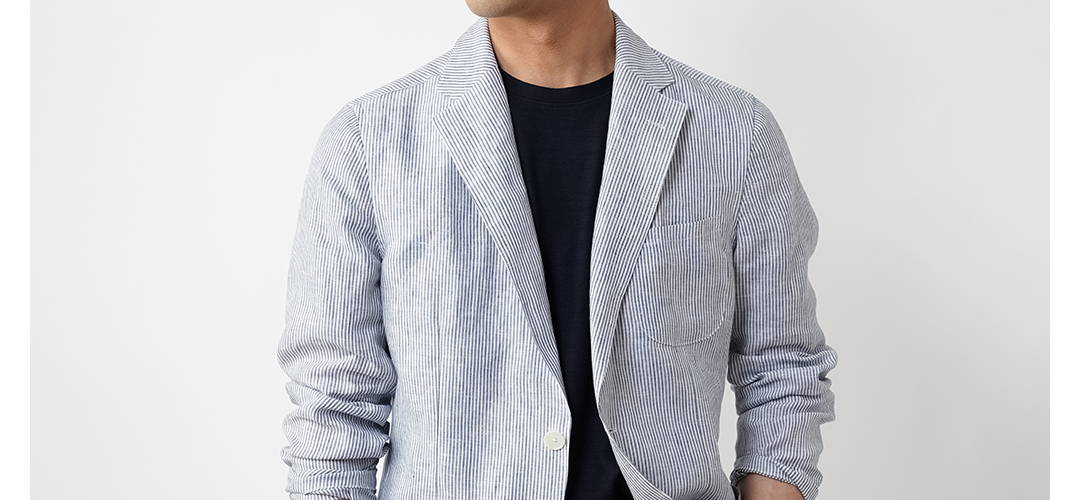 ---