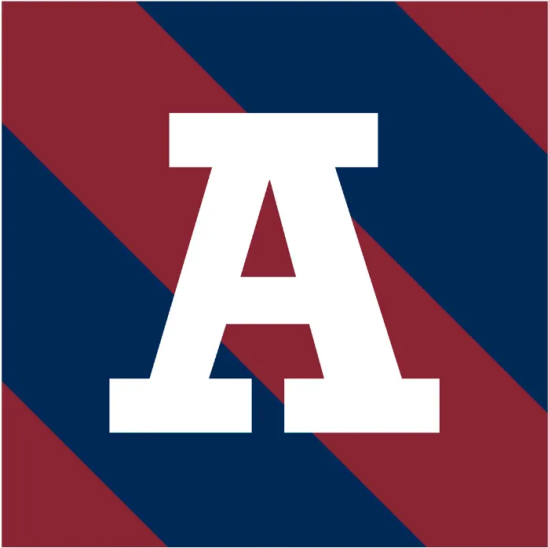 Often overlooked, accessories are essential and stylish additions that can make or break the Ivy Look. The late, great American novelist, Kurt Vonnegut Jr. was quoted as saying, 'Enjoy the little things in life - because one day you'll look back a realize they were the big things'. Indeed, this sentiment could easily apply to accessories, which, incidentally, should never be loud or flashy - no bling permitted, rather understated, subtle and discreet is the order of the day.
A case in point is the simple collar pin. James Stewart, Cary Grant, Fred Astaire, Frank Sinatra and an endless coterie of stylish men have worn a collar pin or collar bar at some point in their sartorial journey. It is traditionally made in gold or gold plate and designed to resemble a safety pin when worn. It doesn't puncture the shirt collar but holds the tie in place. It works best with slightly longer point collars and with the correct tie looks pin sharp.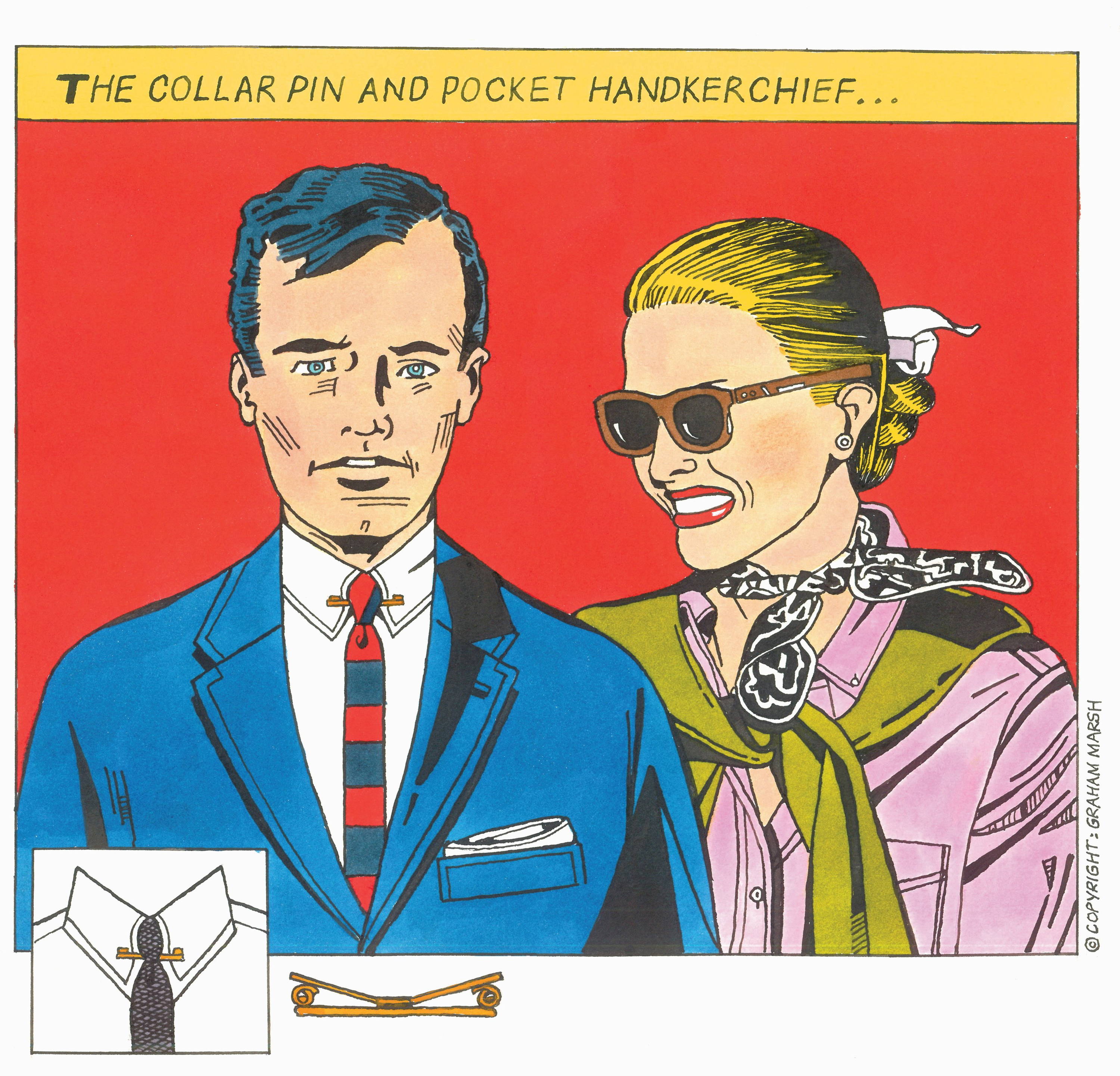 To accompany this modest but very stylish collar adornment the well-dressed fellow would sport a pocket square or handkerchief. For the record, the left breast pocket of a jacket is not there to hold a pack of cigarettes or a pair of glasses but to hold a handkerchief. Kamakura Shirts have for years carried a large selection of pocket handkerchiefs from plain white to a wide array of colours and from madder patterns like paisley or foulard and in fabrics ranging from oxford shirting to silk twill and linen. A pocket handkerchief is a good look, a finishing touch. Just make sure it echoes a colour in the neck-tie, shirt or jacket and not the same pattern. In summer, a friend of mine wears a handkerchief in the top pocket of his oxford button-down shirt, a look, I must admit I have copied!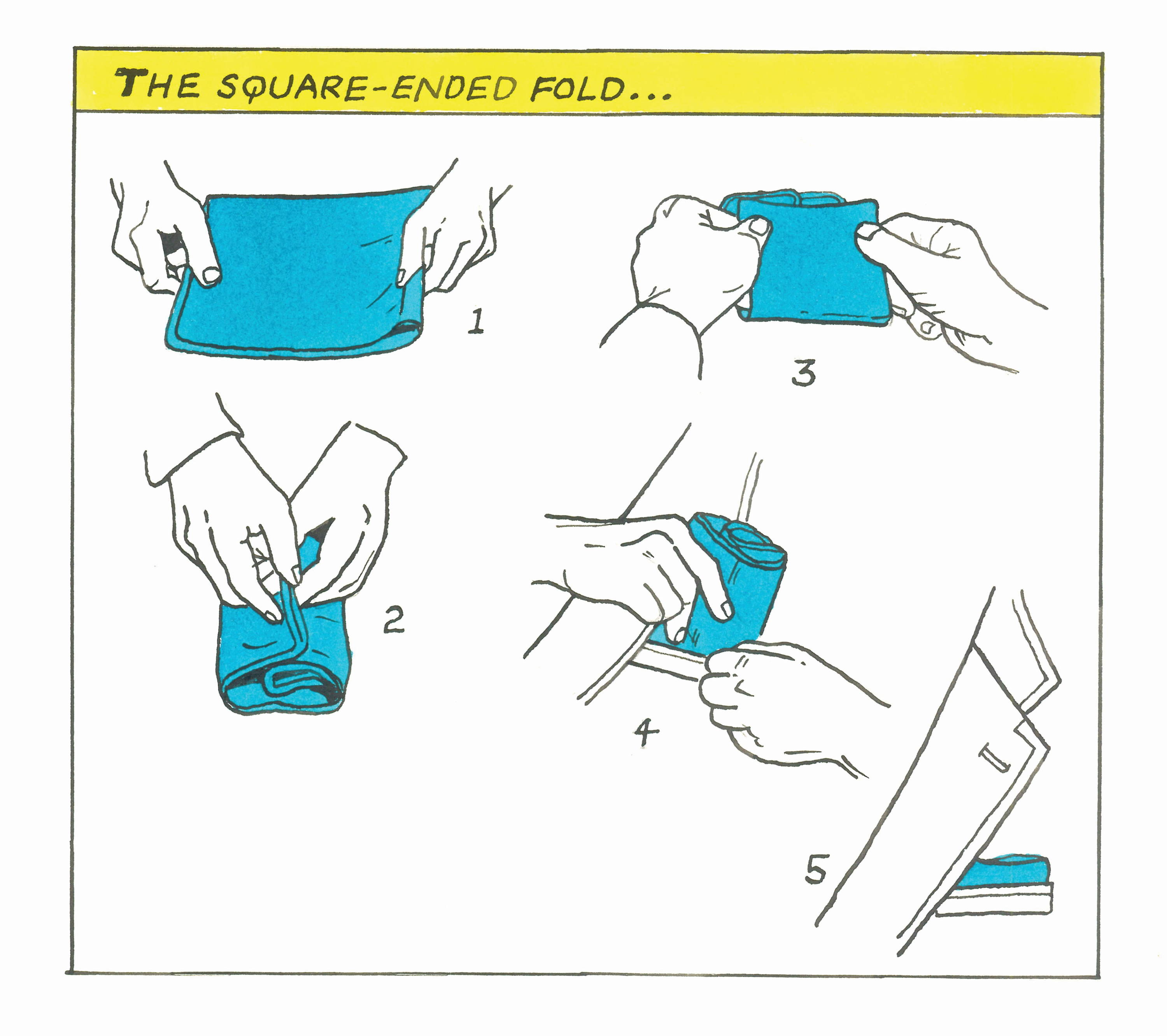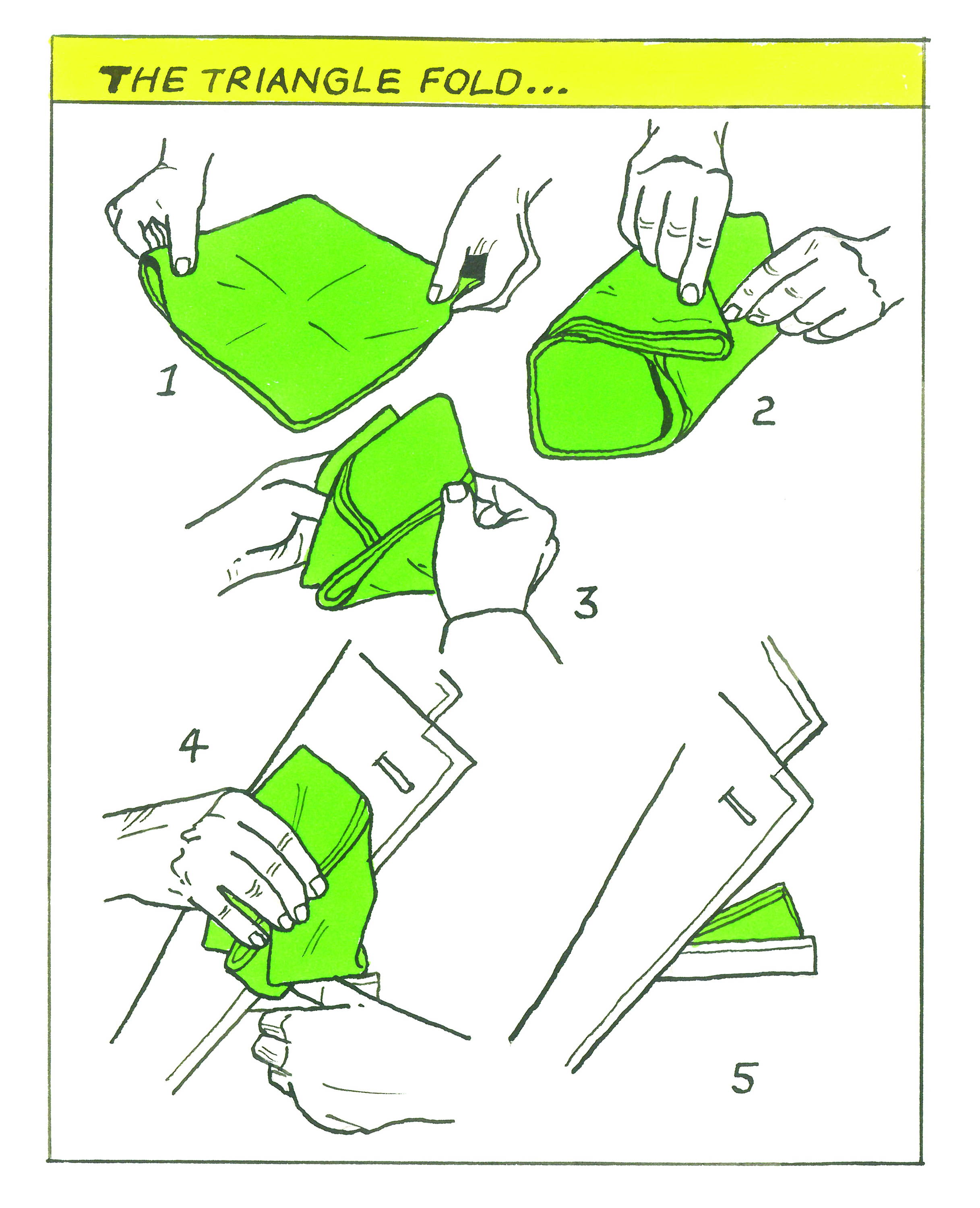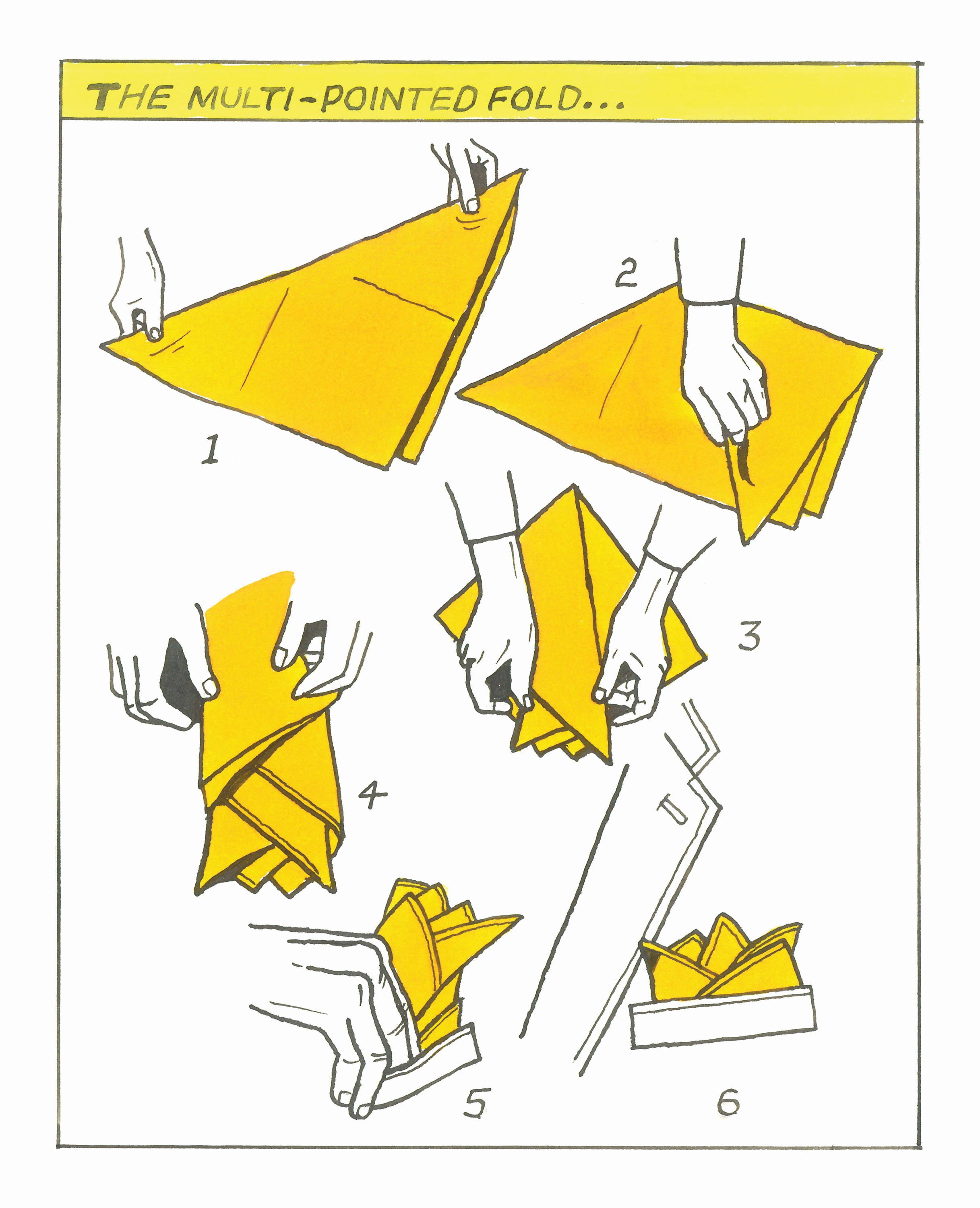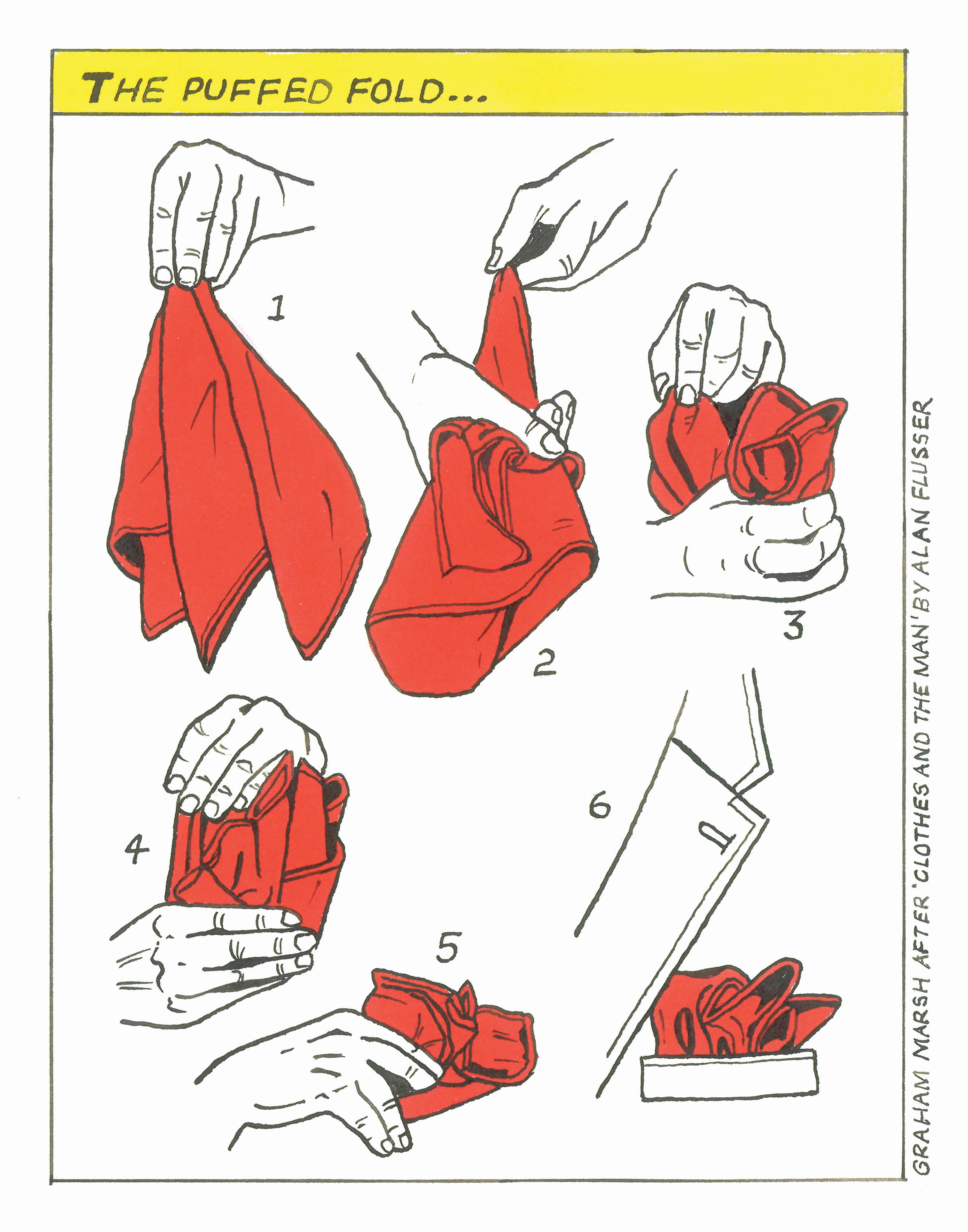 If there is one thing that is a stone cold Ivy classic it is a surcingle belt. Wikipedia describes it thus: 'A surcungle belt is a belt having a web body with leather fittings on either end and a brass horseshoe buckle. The web is usually a heavy wool twill and maybe solid coloured or longitudinally striped or emboidered with a repeating motive. The leather ends are sewn onto this and are generally narrowed. Surcingle belts are conventionally considered an element of casual dress. They are strongly associated with the preppy sub-culture'. But as every pilgrim of the Ivy Look knows preppy is fashion, Ivy is style. A surcingle belt along with a cross-grain ribbon belt with brass loops and a good quality leather belt is all you need to secure those chinos or classic Levis.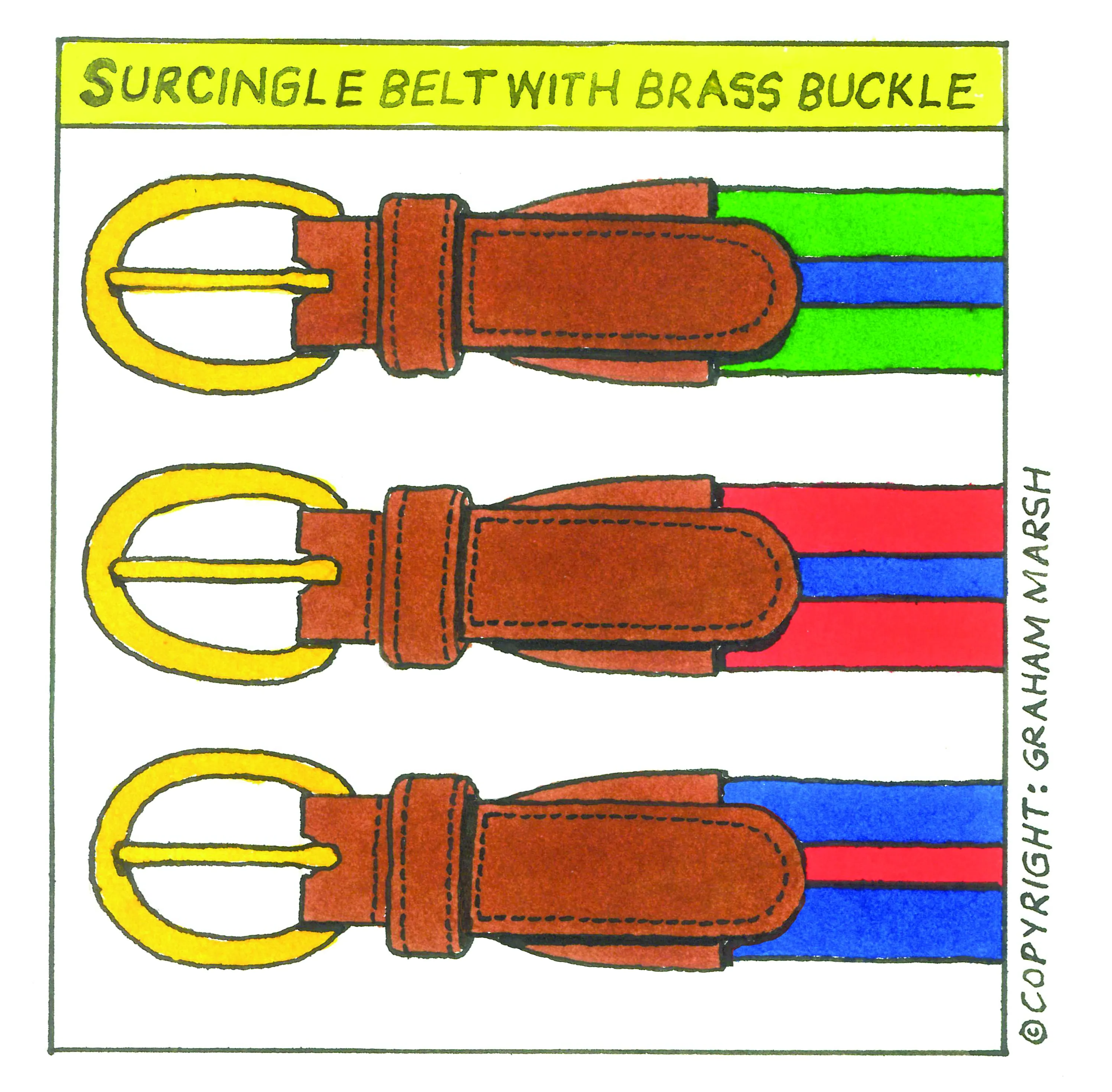 There are numerous other small items such as ties, cufflinks, socks, striped watch band, duck key ring, cravats or the more formal Ascot, rarely seen in casual dress these days. And of course watches. A good Ivy look is a discreet vintage, made in USA Hamilton watch with a striped wrist band. And if budget allows any classic Swiss watch of your choice from a Rolex to an IWC. Eye glasses, whether they are tortoiseshell or wire rimmed, crystal or horn they look the business. If we are talking after-shave Eau Sauvage by Dior seems to be top of the Ivy list of favourites whose scent won't scare the horses.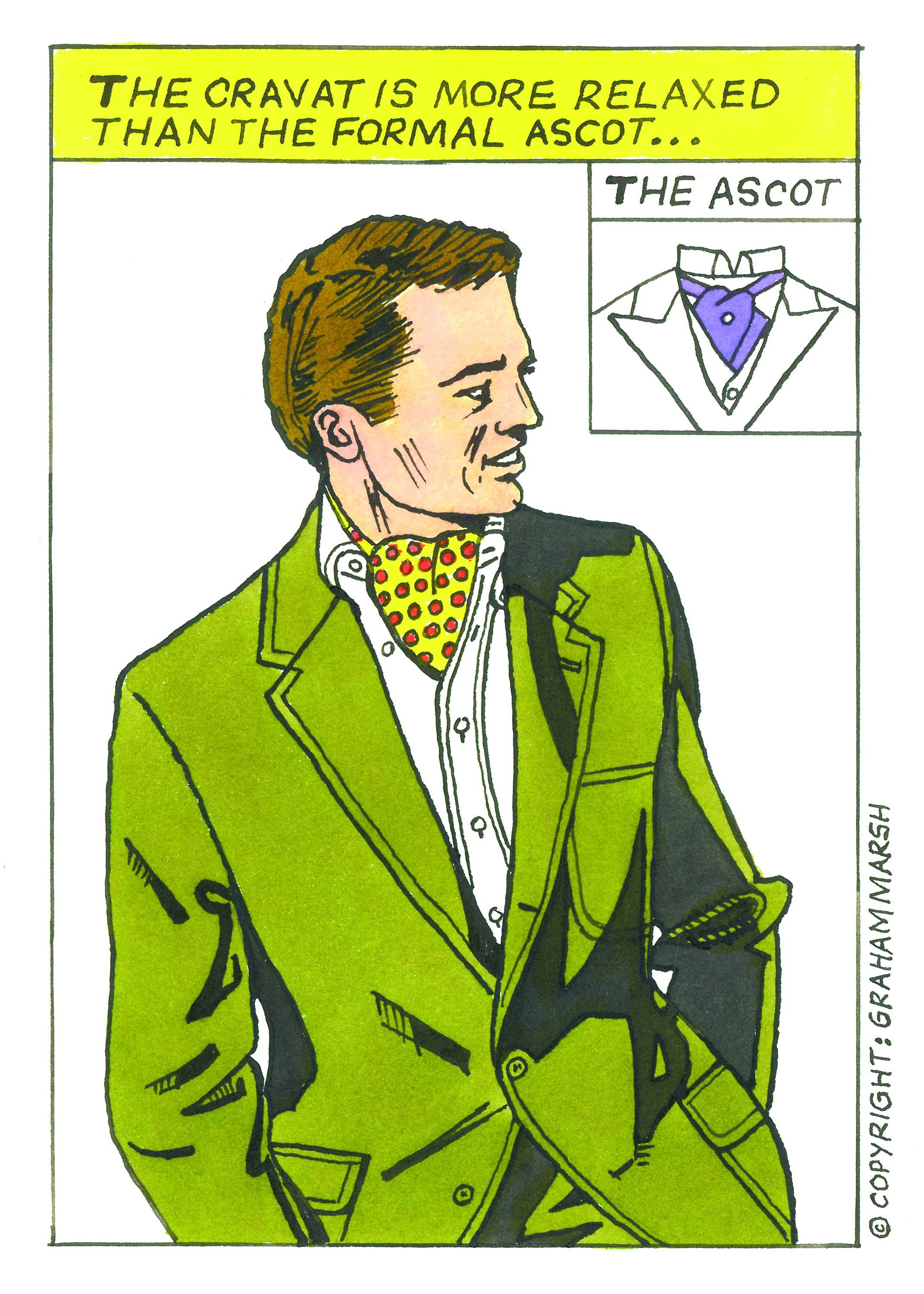 There is plenty more to come. So look out for B for Brogues and Blazers. GM
About Graham Marsh
Graham Marsh is an art director, illustrator and writer. He has written and art directed many ground-breaking visual books including The Cover Art of Blue Note Records, volumes 1 and 2, East Coasting and California Cool. He has co-authored and art directed Denim: From Cowboys to Catwalks and a series of books with Tony Nourm and on movie posters. More recent books are The Ivy Look, Hollywood and the Ivy Look, Jazz Festival, The Beat Scene, French New Wave: A Revolution in Design and a 50th Anniversary volume on Woodstock plus a book on the early years of Ronnie Scott's Jazz Club. He is author and illustrator of a children's book called Max and the Lost Note. Marsh's illustrations have appeared in magazines, newspapers and on many CD and album covers. He has contributed to numerous publications including Country Life and Financial Times.
---