E|Evening Wear, Espadrilles, Eyeglasses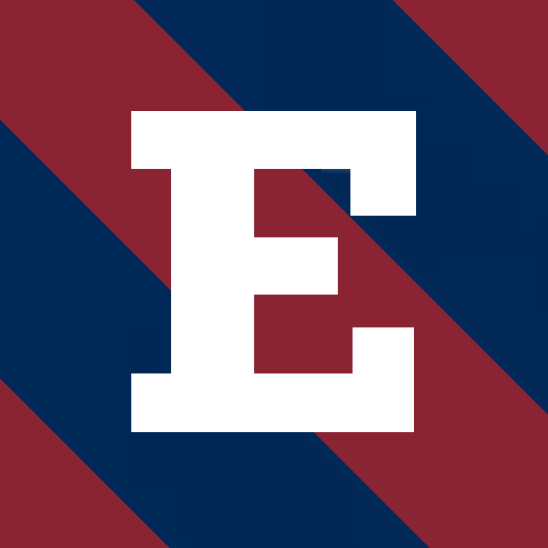 Just Like Cary Grant, Frank Sinatra was fond of expressing what he considered to be satorially essential. He said, 'A tuxedo is a way of life for me, when an invitation says black tie optional, it is always safer to wear black tie'.


Evening Wear, Espadrilles, Eyeglasses
Formal evening wear such as the dinner suit (also known in America as a tuxedo) are often rented rather than purchased but if you have occasion to wear one several times during the year, it's definitely worth a place in the Ivy pilgrims wardrobe.There are many variations in styling now but the classics mostly come in black, either as single or double-breasted, have shawl or peaked lapels usually in silk satin or grossgrain. However, one style setter whose influence is still redolent today favoured midnight blue as an alternative to black. The late Duke of Windsor determined that midnight blue was the most flattering colour for a dinner jacket. To his discerning eye, black took on a greenish look under artificial light, while midnight blue appeared blacker than black. And so, what the Duke wore became fashion lore. In the 1930s the Duke also did away with the vest or waistcoat by setting a trend for double-breasted dinner jackets. He also introduced comfort into black tie with soft pleated shirt fronts and turn down collars in place of stiff boiled shirt fronts and wing collars. Amongst Kamakura's vast collection of shirts you will find a fine range of dress shirts and accessories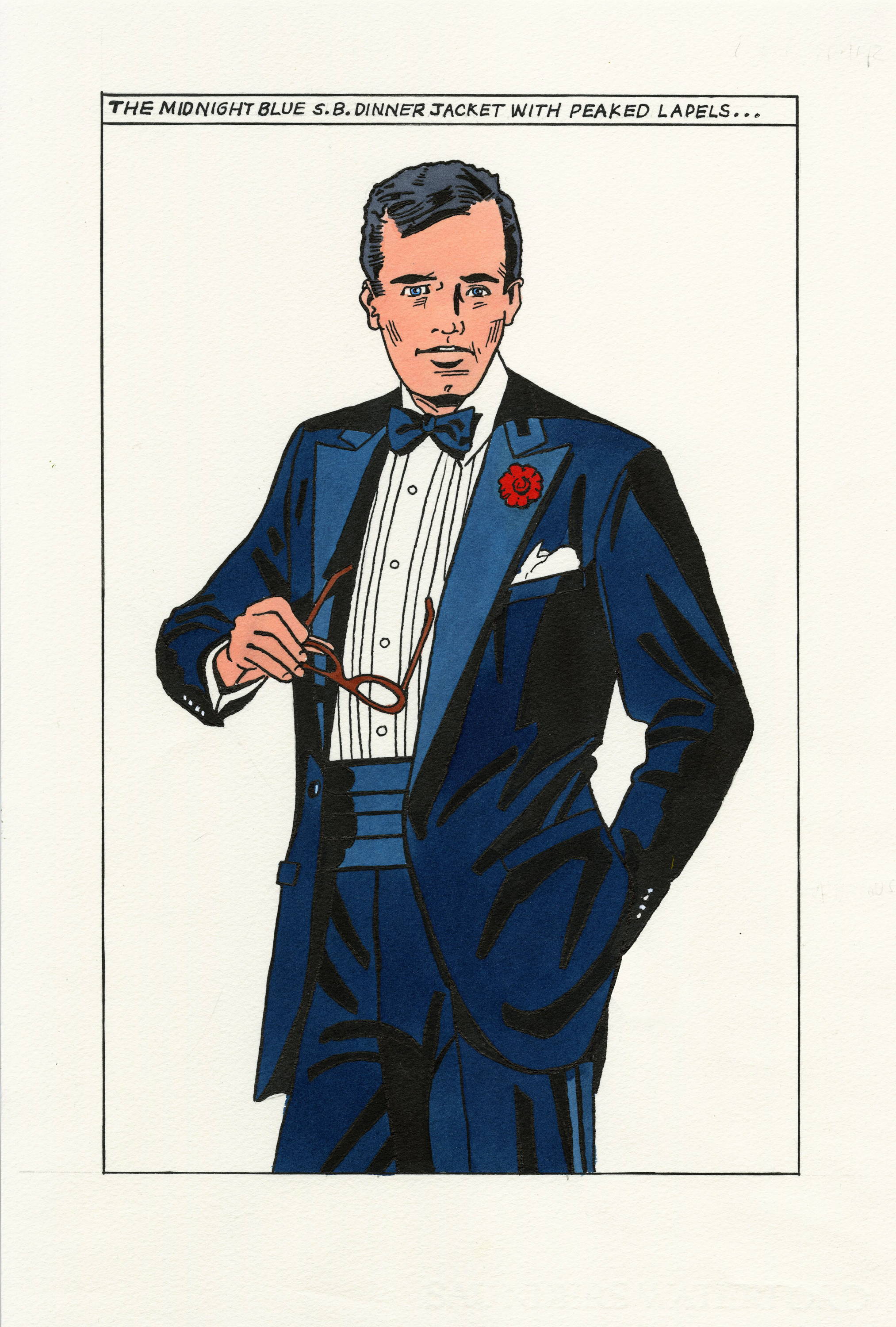 Traditionally, contemporary dinner suits are still worn with a dress shirt, bow tie and cummerbund. However, I have worn a dinner jacket with jeans, button-down shirt and bow tie, probably not entirely correct but very comfortable. Another semi-formal, more flamboyant look is dinner suit trousers with a smoking jacket. The bow-tie and cummberbund can be in a contrast colour or pattern to a classic dinner suit and a decorative waistcoat could be added. The dinner suit trousers come without belt loops, often worn with braces or suspenders. They are never cuffed and the satin seam running up the leg is a relic of the braid on officer's uniforms. Shoes are the finishing touch being either classic opera pumps or patent dress oxfords worn with silk socks and with silk laces on the oxfords. Of course, not all evening wear requires such formality but to my mind wearing a proper dinner suit when the occasion suggests is certainly one of the most democratic and flattering choices.

Espadrilles
Basically, espadrilles are a simple flat shoe constructed from canvas, with a plaited sole commonly made from hemp or rope. Originally made mainly in Spain and France and worn by fishermen, farmers, workmen, and women. They were also popular in South America, where they may have been called 'alpargata'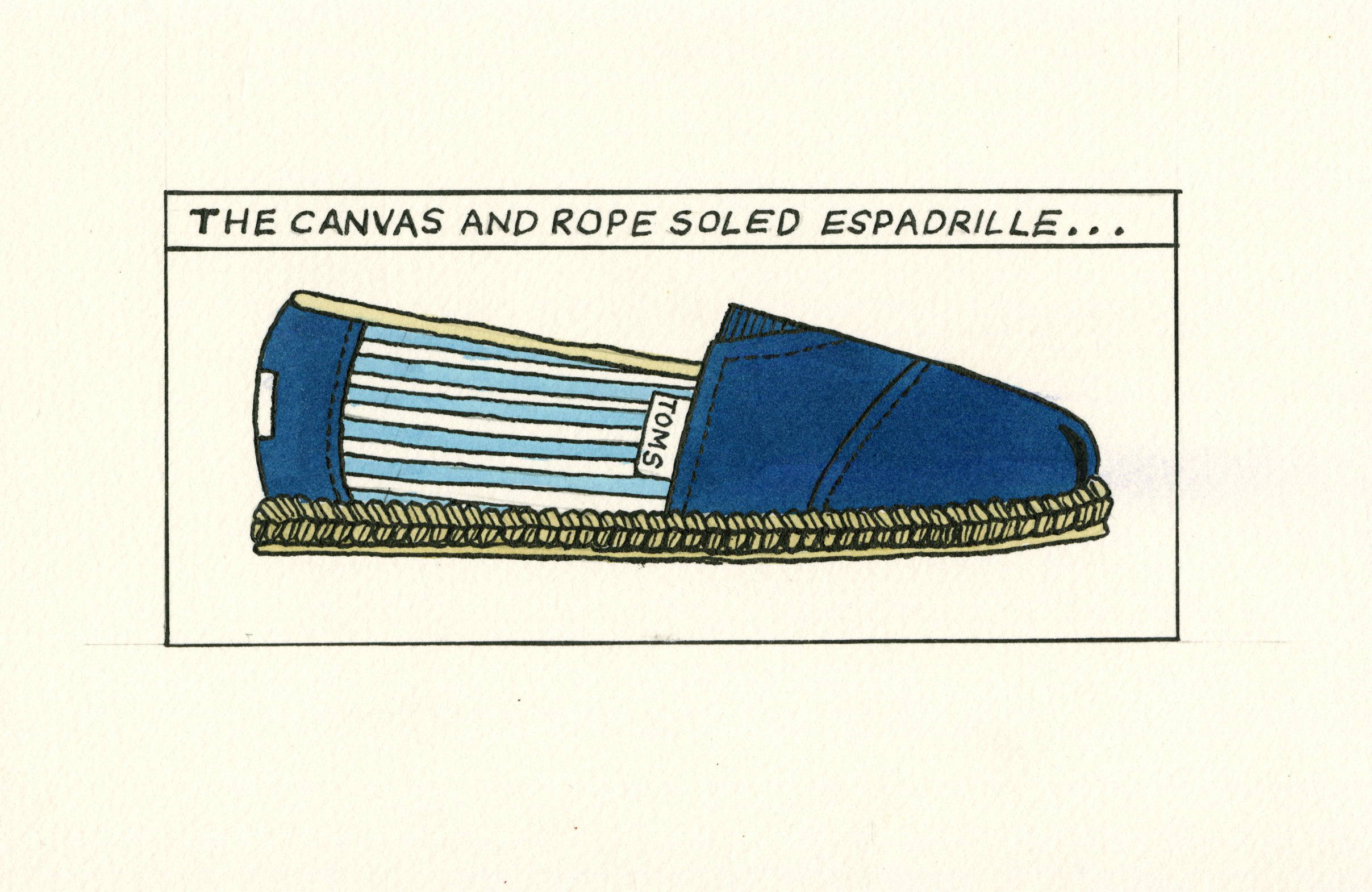 For what follows you must excuse some heavy name-dropping - a few years back, indeed, many years back on a vacation in the South of France, staying in a hilltop village called Ramatuelle we took a trip in to St. Tropez. Just off the main drag in a narrow side street was a little store which seemed frozen in time. In the window was a pair of vintage espadrilles from the 1940s/50s. They were off-white canvas with classic rope sole but had laces which you wound round your legs just above the ankle to secure them. They were like Roman sandals and the best thing was they were my size. Alas they were lost in some house move long ago.
Espadrilles are completely unisex now but they did not really become popular until the 1940s when leading ladies of the silver screen wore them on camera. Most famously, Rita Hayworth wore a white pair in the 1947 film 'The Lady from Shanghai', whilst Lauren Bacall also wore a pair in the 1948 film 'Key Largo'. Once people had seen them on screen everyone wanted a pair. Today there are so many brands making stylish espadrilles but there is one that stands to be a favourite of the Ivy look and that is the Toms Alpargata espadrille. Made on a traditional rope sole with navy canvas upper, striped side panels and an elasticated "v" they are certainly the business. Whatever espadrilles you choose it's a good Ivy Look on those hot summer beaches.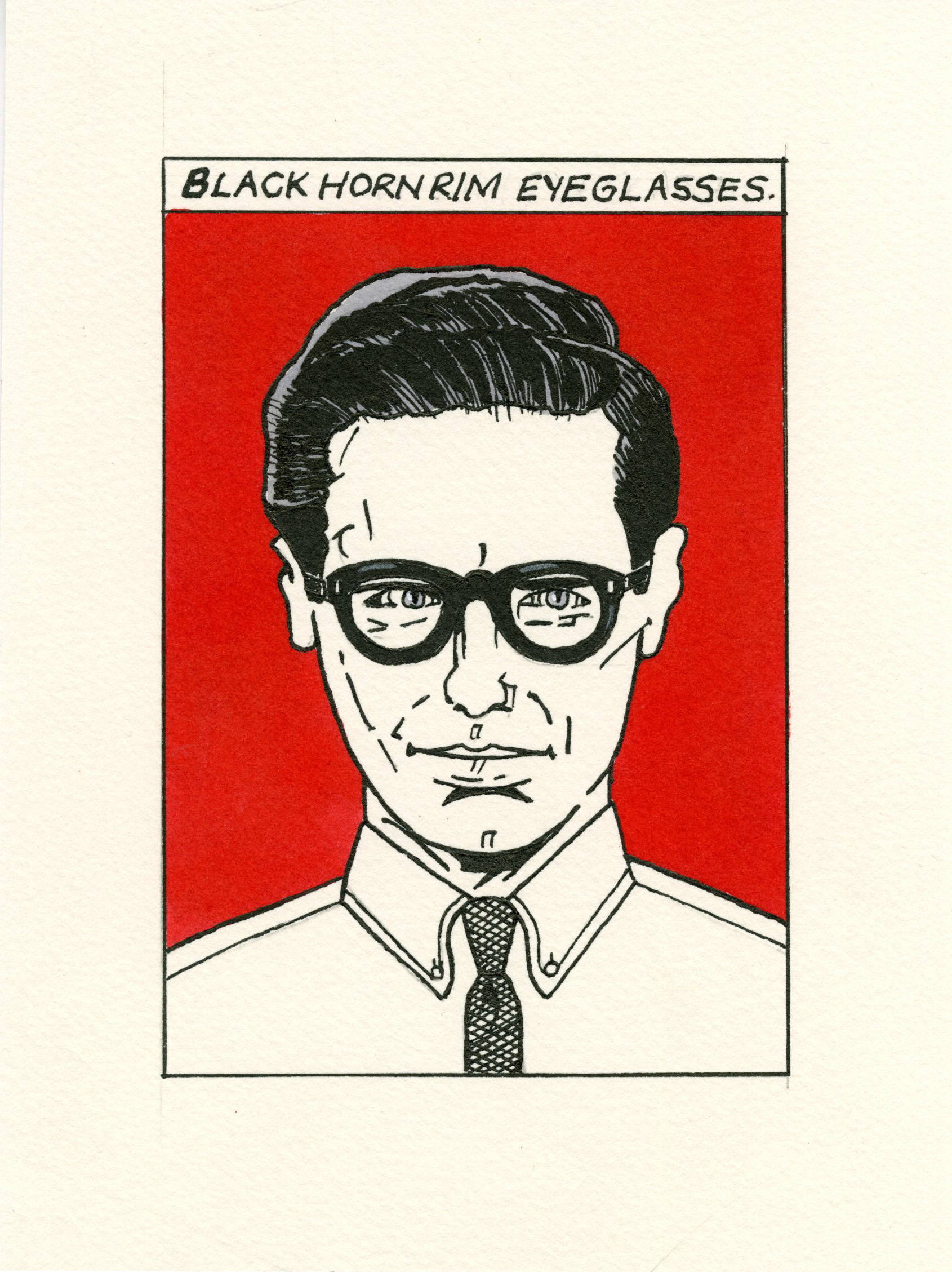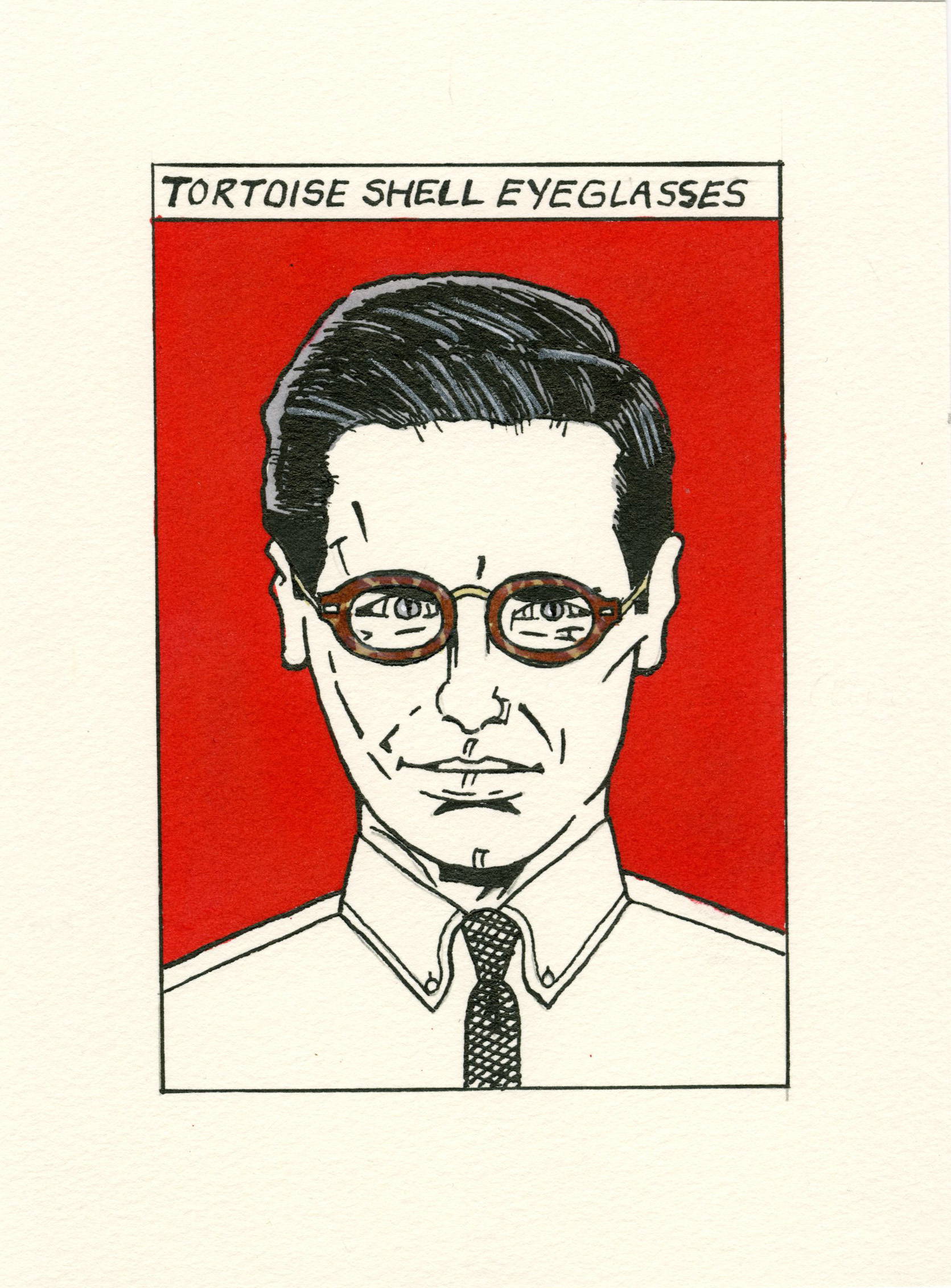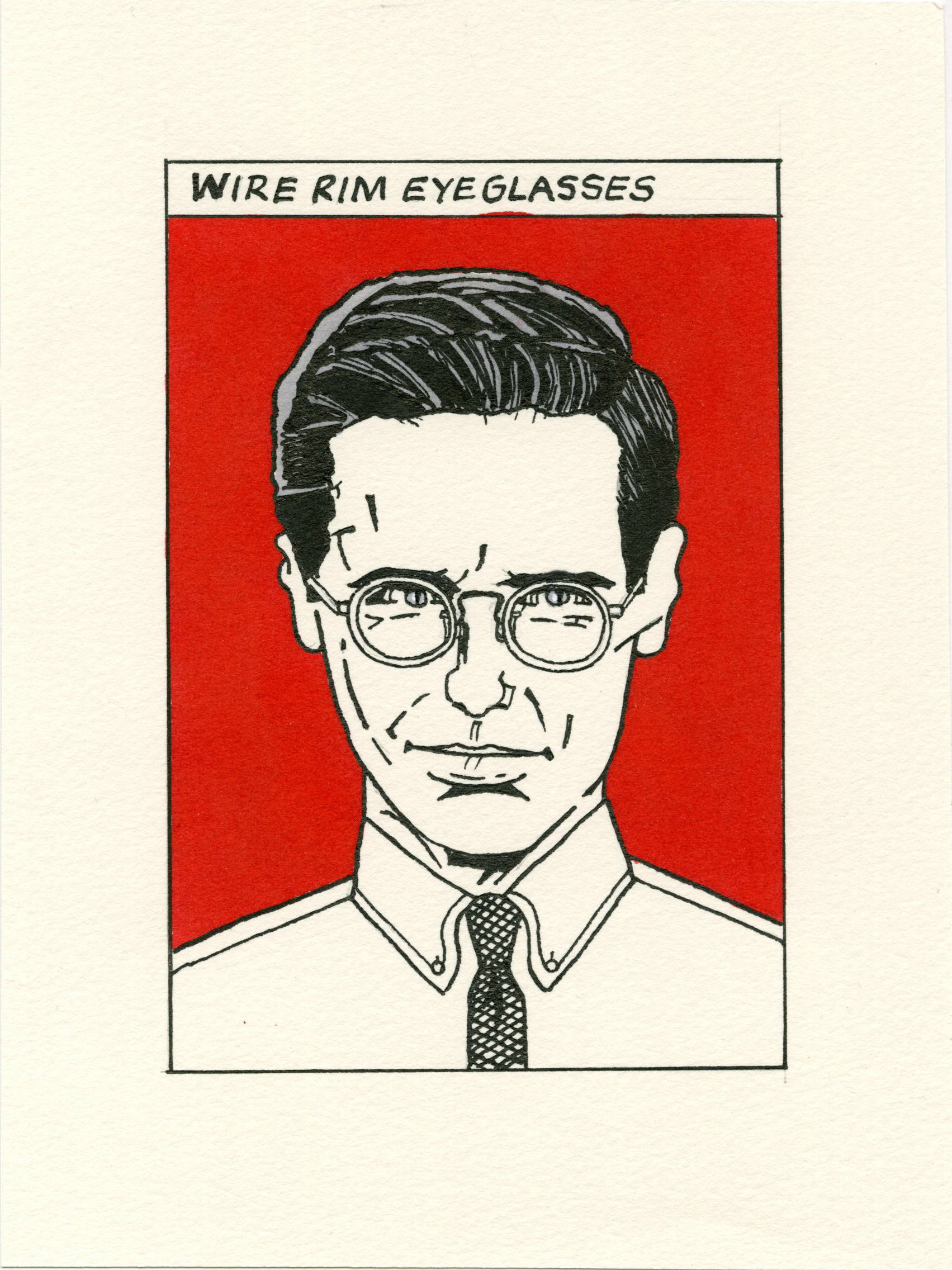 Eyeglasses
To obsess about eyeglasses may seem trivial but they are one of the most important and can be the most expensive purchases to complete the look for the dedicated follower of the Ivy Look. Like trying on hats, eyewear can instantly send out a message of your individual style. If an effortlessly elegant look is required there is nothing better than a finely crafted aluminum frame outlining the oval around the eyes. As Giorgio Armani once said, 'Glasses for me are a complement to a style, the mirror of a personality and if they are lightweight and essential in design they become one with the wearer'. Of course, some faces can take a wide spectrum of frame shapes - Corbusier, Crystal, Horn and Aviator, the list goes on but for me, the Black Horn rim, Wire and Tortoishell frames are the ones that have the Ivy look nailed down completely. They are the classics to suit anyone, anytime, anywhere.
It seems apt to mention here the iconic, if tiny, eyeglass store that was located on Madison Avenue in New York but is now sadly closed. A.R. Trapp produced the famous P3, a unique and bold plastic frame that became a signature of the store and a favourite with the Madison Avenue advertising set of the 1960s. Trapp was a much loved destination for the Ivy fraternity for their vast range of tortoiseshell, plastic and wire framed specs and who gained a worldwide reputation for top quality custom-made frames

Written and illustrated by Graham Marsh
Illustrations: Copyright Graham Marsh


About Graham Marsh
Graham Marsh is an art director, illustrator and writer. He has written and art directed many ground-breaking visual books including The Cover Art of Blue Note Records, volumes 1 and 2, East Coasting and California Cool. He has co-authored and art directed Denim: From Cowboys to Catwalks and a series of books with Tony Nourm and on movie posters. More recent books are The Ivy Look, Hollywood and the Ivy Look, Jazz Festival, The Beat Scene, French New Wave: A Revolution in Design and a 50th Anniversary volume on Woodstock plus a book on the early years of Ronnie Scott's Jazz Club. He is author and illustrator of a children's book called Max and the Lost Note. Marsh's illustrations have appeared in magazines, newspapers and on many CD and album covers. He has contributed to numerous publications including Country Life and Financial Times.
---