RUCKSACK AND RIBBON BELTS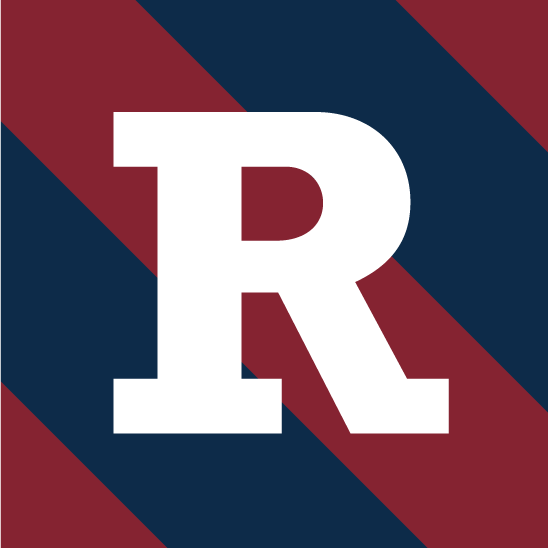 "I see a vision of a great rucksack revolution - thousands or even millions of young Americans wandering around with rucksacks."
-Jack KEROUAC

These days I rarely leave home without my Carhartt or Eastpak rucksack. It's the most functional back pack any man or woman can own. Mine are made from a sturdy Nylon mix but rucksacks are manufactured from a wide variety of materials, the most luxurious in leather or suede - that's not counting the ubiquitous Prada version and other high fashion brands that mix synthetic with leather. In the 1980s I used to have an L.L.Bean Book Pack which was suggested by a Harvard law student for carrying heavy books and turned up in university book stores. Leaving the hands free, the rucksack is perfect for cycling or hiking and has transformed into a global, urban essential. It's also an Ivy classic.

The rucksack has no gender issues to contend with and the line from sports gear to generic carrier has long been crossed. The word rucksack is an old German word, in modern German commonly known as "der rucksack. In the early part of the 20th century a man called Lloyd F. Nelson designed a back pack with a ridgid frame for hiking that he called a "Trapper Nelson." The original bag was carried along for his hike across Alaska and was made quite primitively from sticks and seal skins. Thankfully, it was mass produced two years later using more practical materials.
Some form of back carrier has been around for centuries but Jack Korouacs' prediction of a rucksack revolution has definitely come true in the 21st century.
.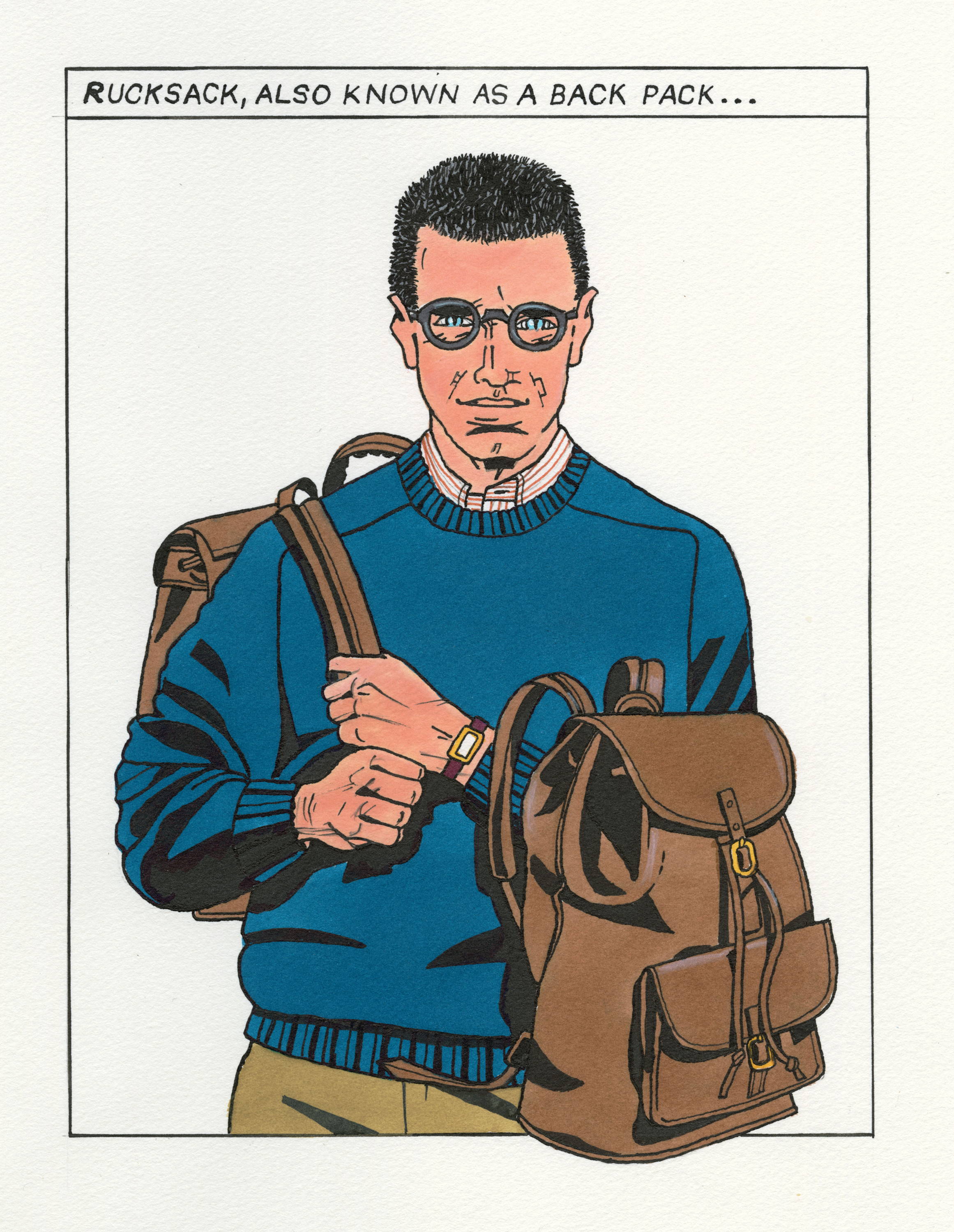 The ribbon belt is a sure fire Ivy identifier. It's casual and colourful. For those new to these more laid-back belts it began as a clever re-purposing of the narrow fabrics used in hatbands and other garment trimmings. Essentially a strip of fabric attached to a d-ring. As Darrell Hartman of the Wall Street Journal says - " the style became fashionable in the mid-60's when privileged East coasters started having fun with the way they dressed. The kind of thing everyone wore wearing no socks and loafers."
There's nothing luxurious about a ribbon belt; In fact, it's affordability is a major selling point. Stripes are the most traditional, from two to five different coloured stripes but some are more fancy and can feature anything from sail boats to decoy ducks.
If you are fashion secure and can appreciated say, Fred Astaire's laid back style of slipping his neck-tie through his belt loops, then a ribbon belt will add style and colour to your summer Ivy wardrobe.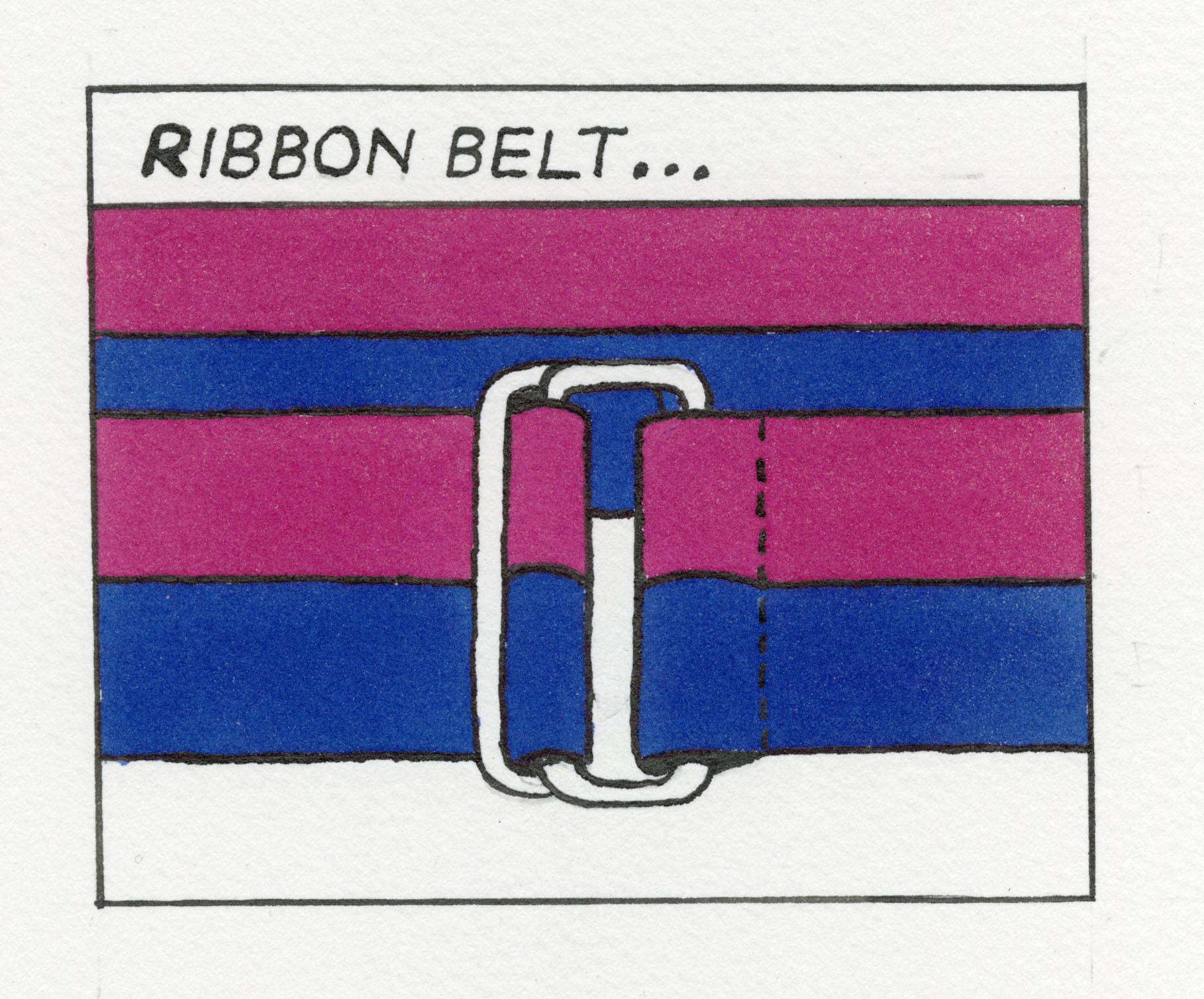 Written and illustrated by Graham Marsh
Illustrations: Copyright Graham Marsh


About Graham Marsh
Graham Marsh is an art director, illustrator and writer. He has written and art directed many ground-breaking visual books including The Cover Art of Blue Note Records, volumes 1 and 2, East Coasting and California Cool. He has co-authored and art directed Denim: From Cowboys to Catwalks and a series of books with Tony Nourm and on movie posters. More recent books are The Ivy Look, Hollywood and the Ivy Look, Jazz Festival, The Beat Scene, French New Wave: A Revolution in Design and a 50th Anniversary volume on Woodstock plus a book on the early years of Ronnie Scott's Jazz Club. He is author and illustrator of a children's book called Max and the Lost Note. Marsh's illustrations have appeared in magazines, newspapers and on many CD and album covers. He has contributed to numerous publications including Country Life and Financial Times.
---