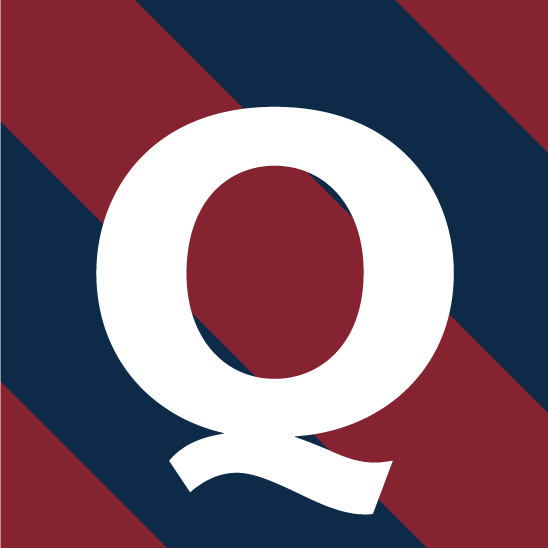 "Hip is the sophistication of the wise primitive in a giant jungle."
-Norman Mailer

A good friend of mine, Tony Nourmand was on a business trip to Italy a while back and when there he bought an excellent Ivy tweed jacket with a zip up quilted waistcoat attached to the inside. Easy, just zip up the quilted part and button the jacket - instant protection against the cold Italian winter, indeed, winter in any country. In fact it was a Italian who I first saw wearing a regular shaped jacket but made of a quilted material. It was undoubtedly the perfect mobile heating unit.

A quilted jacket is a great standby and nearly always appropriate no matter whether you are in the city, or if you go riding, fishing or hunting in the country. The terminonology of quilting refers to any run of stitching either decoratively or straight run - it combines at least two layers of cloth. Often you will find a third padding layer or interlining between the fabric, which provides the popular three dimensional look or diamond pattern on quilted jackets. The word quilt seems to have originated in England in the 12th century and derives from the latin word cucita, which means cushion or bulster.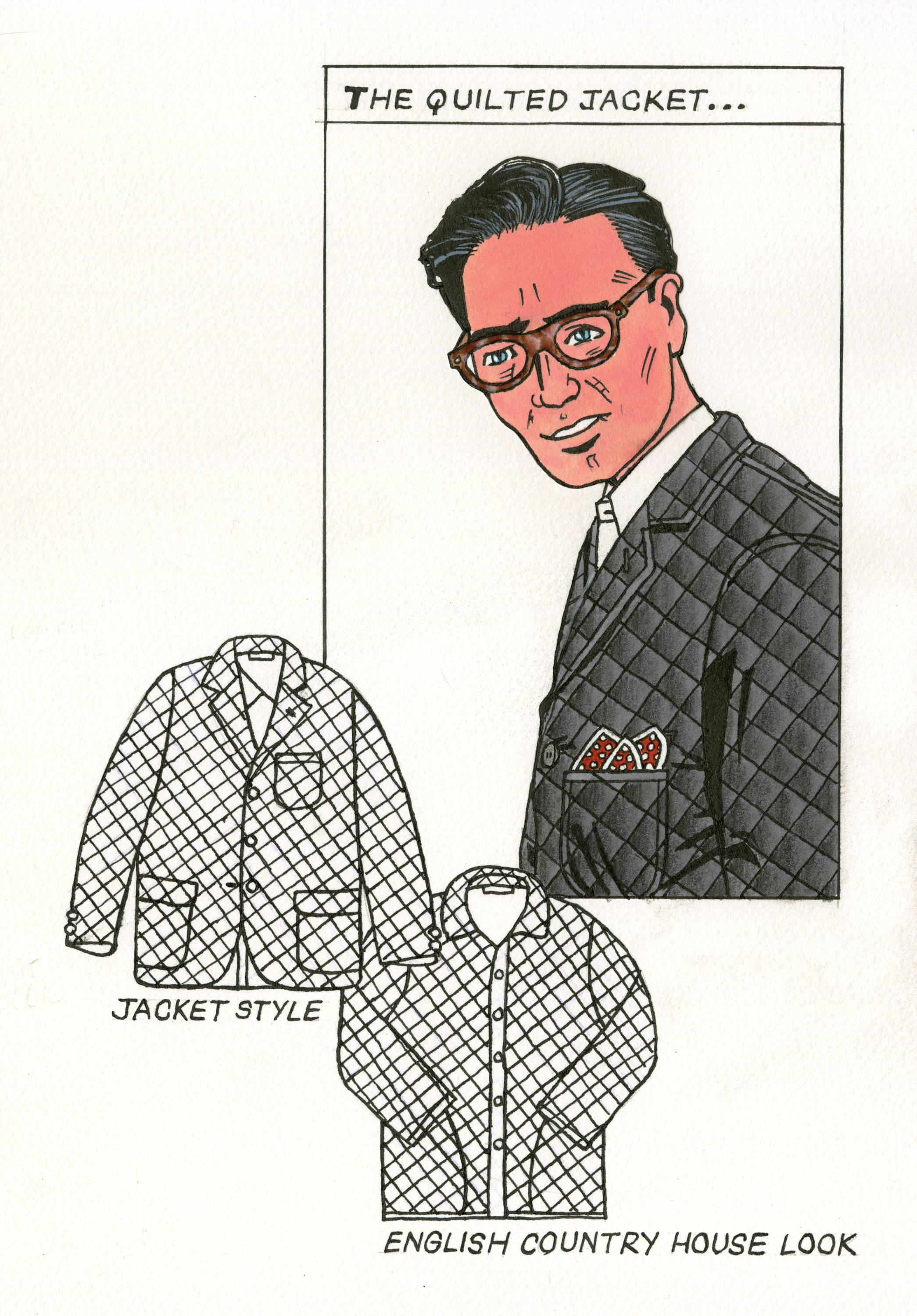 The quilted jacket as we know it today was invented in 1965 by Steve Guylas and his wife, Edna. They moved to England from the US after Guylas was forced to retire from the U.S. Airforce following an illness affecting his
eyesight. Once settled in the English countryside the enterprising Guylas started three businesses. He called these under the name of Husky after his husky dog. Husky Ltd produced thermal outerwear and the ubiquitous quilted jackets that he even supplied to the English Royal family. The second, Husky riding stables and lastly, a tackle shop.
The first quilted jacket Guylas designed was a waterproof, quilted vest made of polyester for shooting purposes. It soon became popular as part of the English Country House look so he made a jacket. Initially they were available in just two colours, olive green and navy blue. Queen Elizabeth would wear a Husky quilted jacket with a brown corduroy collar for riding, and soon celebrities in Britain and Europe followed.
In the 1980s it also became a wardrobe staple of the Sloane Rangers in the UK and then transferred to the US. In the 1990s Guylas moved back to the US to start an Antiques business and sold the company to Italian Saviero Moschillo, who now produce the jackets. Since then there are many companies that manufacture a version of the quilted jacket. In the UK Barbour and John Partridge make a very decent version and for more fashion detail so do Burberry.
There are several Italian options - especially Milanese, who have a great appreciation for the quilted jacket. Lorno Piano do a luxury version including cashmere and I have seen a less expensive option from Boggi in Milan. In the US Ralph Lauren, Brooks Brothers and L.L.Bean offer them periodically. Uniglo, the internationally known Japanese company have practically built their whole business on moderately priced, high quality quilting in all it's forms. Needless to say, the quilted jacket is an essential staple for Ivy enthusiasts - every wardrobe should have one.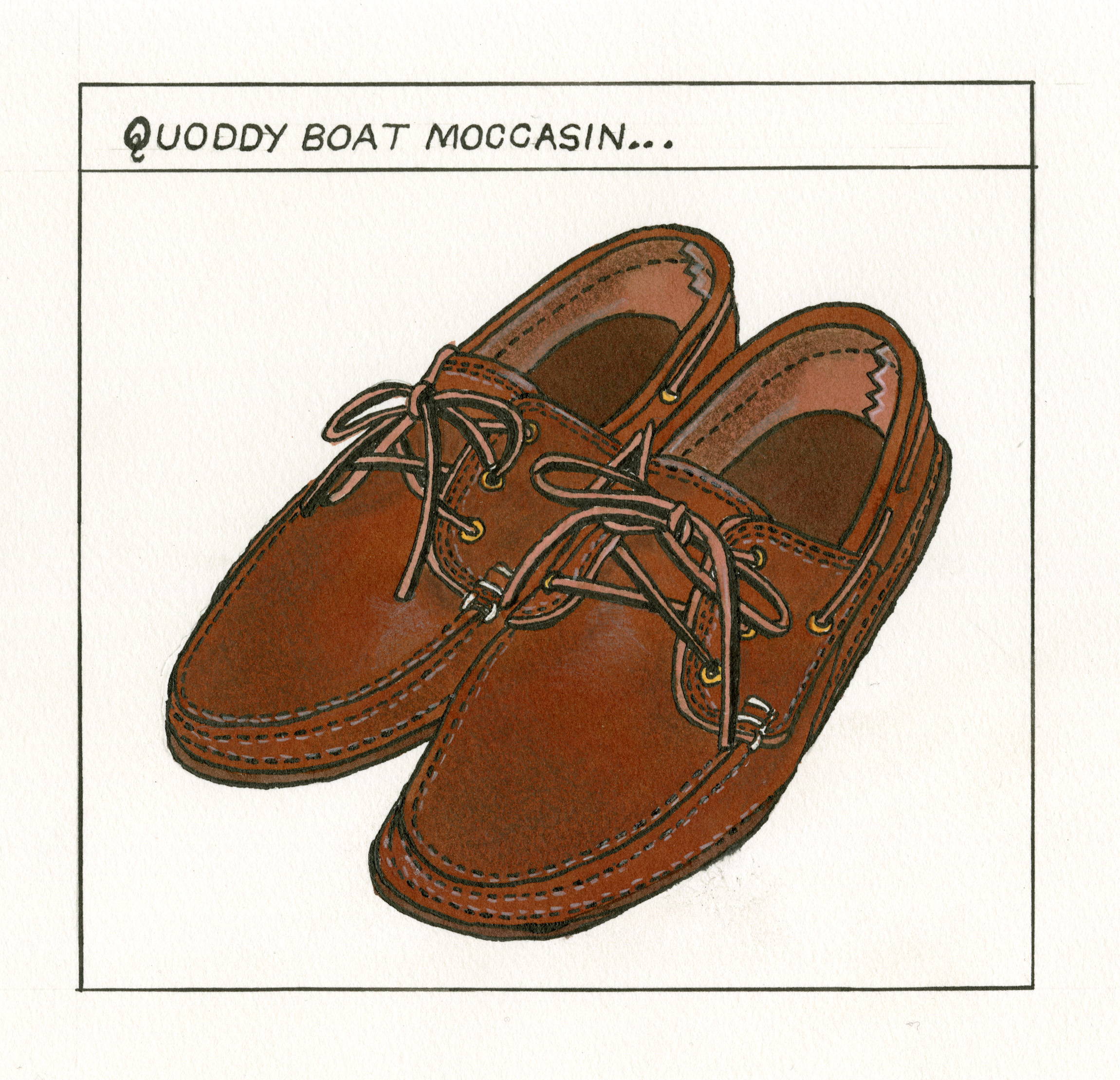 Q is also for Quoddy. Deck shoes are no longer just the preserve of sailors, they have become a serious alternative to sneakers for casual wear. And there is nothing more comfortable and durable than a pair of Quoddy boat moccasins. An Ivy favourite for many years, handmade in Maine. I have a pair bought about ten years ago that are still going strong. They became popular during the fifties and sixties when pupils from the Ivy League colleges spent vaccations in summer camps in Maine where they were able to buy these beautiful hand-sewn, no-nonsense moccasins direct from the then famous Wigwam store.
There is a romantic story behind these very desirable mocs. Anne and Jack Spiegel bought the Quoddy brand in 1947 after they fell in love with Maine while on honeymoon. The company prospered until the 1970s when the Spiegel family sold it to R.G. Barry Corporation, who later sold it to Woverine where the brand eventually and sadly, went dormant.
Fortunately, the brand returned to Maine in the 1990s when a native son, Kevin Shorey, a fourth generation of shoemakers and his wife Kirsten decided to trade their corporate jobs near Washington DC for a better quality of life near Passamaquoddy Bay, in the town of Perry in Maine. It's where the brand takes it's name from the bay and also from the Passamaquoddy tribe of eastern Maine. A tribe that have a heritage of craftsmanship, particularly in hand sewn moccasins. The Shorey's were lucky to find one of the talented, original makers, who, although too old to continue working full-time agreed to train new makers in the art of making these truely beautiful moccasins. Quoddy's are now once again hip and the range includes boots, loafers, chukkas, oxfords, bluchers and, the most coverted boat mocs.

Written and illustrated by Graham Marsh
Illustrations: Copyright Graham Marsh


About Graham Marsh
Graham Marsh is an art director, illustrator and writer. He has written and art directed many ground-breaking visual books including The Cover Art of Blue Note Records, volumes 1 and 2, East Coasting and California Cool. He has co-authored and art directed Denim: From Cowboys to Catwalks and a series of books with Tony Nourm and on movie posters. More recent books are The Ivy Look, Hollywood and the Ivy Look, Jazz Festival, The Beat Scene, French New Wave: A Revolution in Design and a 50th Anniversary volume on Woodstock plus a book on the early years of Ronnie Scott's Jazz Club. He is author and illustrator of a children's book called Max and the Lost Note. Marsh's illustrations have appeared in magazines, newspapers and on many CD and album covers. He has contributed to numerous publications including Country Life and Financial Times.
---