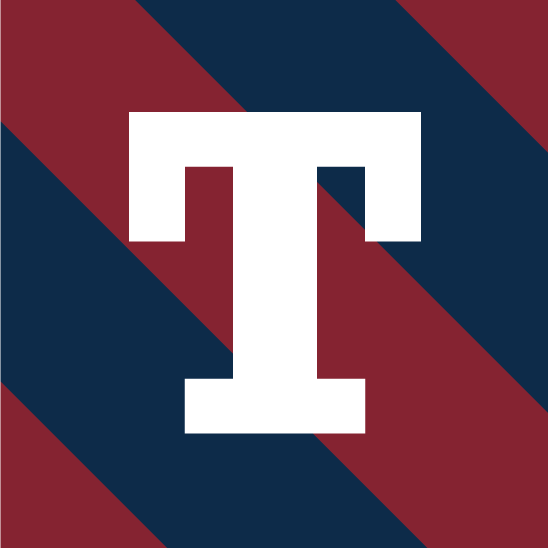 "Almost every man looks more so in a belted trenchcoat."
-Sidney J. Harris, Chicago Daily News
To date I have owned four trenchcoats. One Aquascutum, two Burberry's and I almost forgot, an American army issue olive green trenchcoat like the one Woody Allen wore in the move Annie Hall (1977).
To the purist, a trenchcoat is a way of life. Thomas Burberry, the man who made it possible, received immortality bordering on sainthood when his surname was used to describe a good-quality raincoat in the Oxford English Dictionary. Those followers lucky enough to own a classic Burberry fully endorse this entry. The other trenchcoat of note is the Kingsway which was made by the world famous Aquascutum company. Both these raincoats have been much copied but never bettered.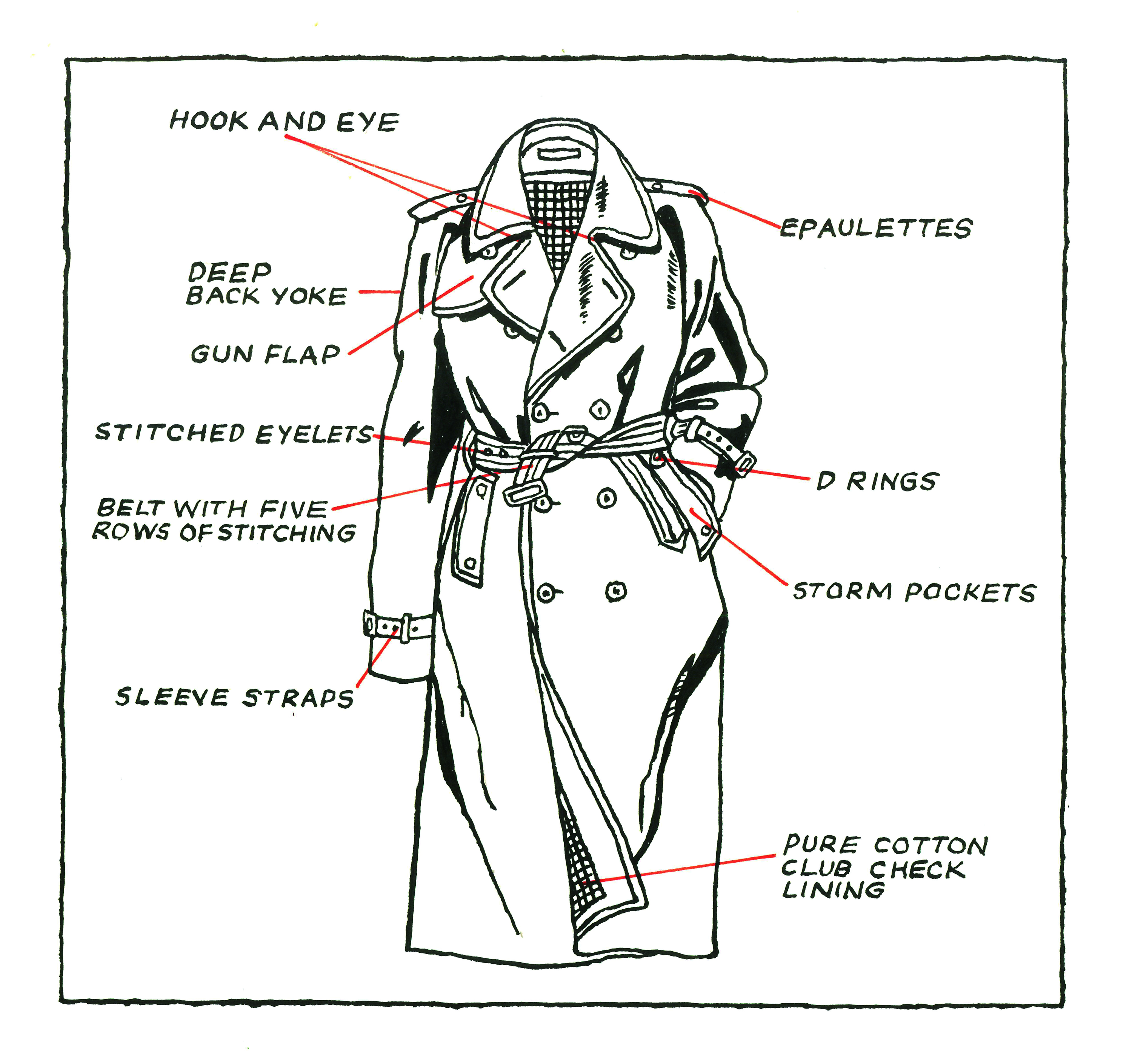 I drew the illustration of Humphrey Bogart for some magazine, I cannot remember the year or the magazine but I do remember the Bogart movies. The Maltese Falcon (1941), Casablanca (1942), The Big Sleep (1946) and Sirocco (1951). These are some of the films a trenchcoat-clad Bogart turned into stone cold classics, indeed, Bogart without his trademark trenchcoat is like Miles Davis without his trumpet or John Coltrane without his tenor saxophone.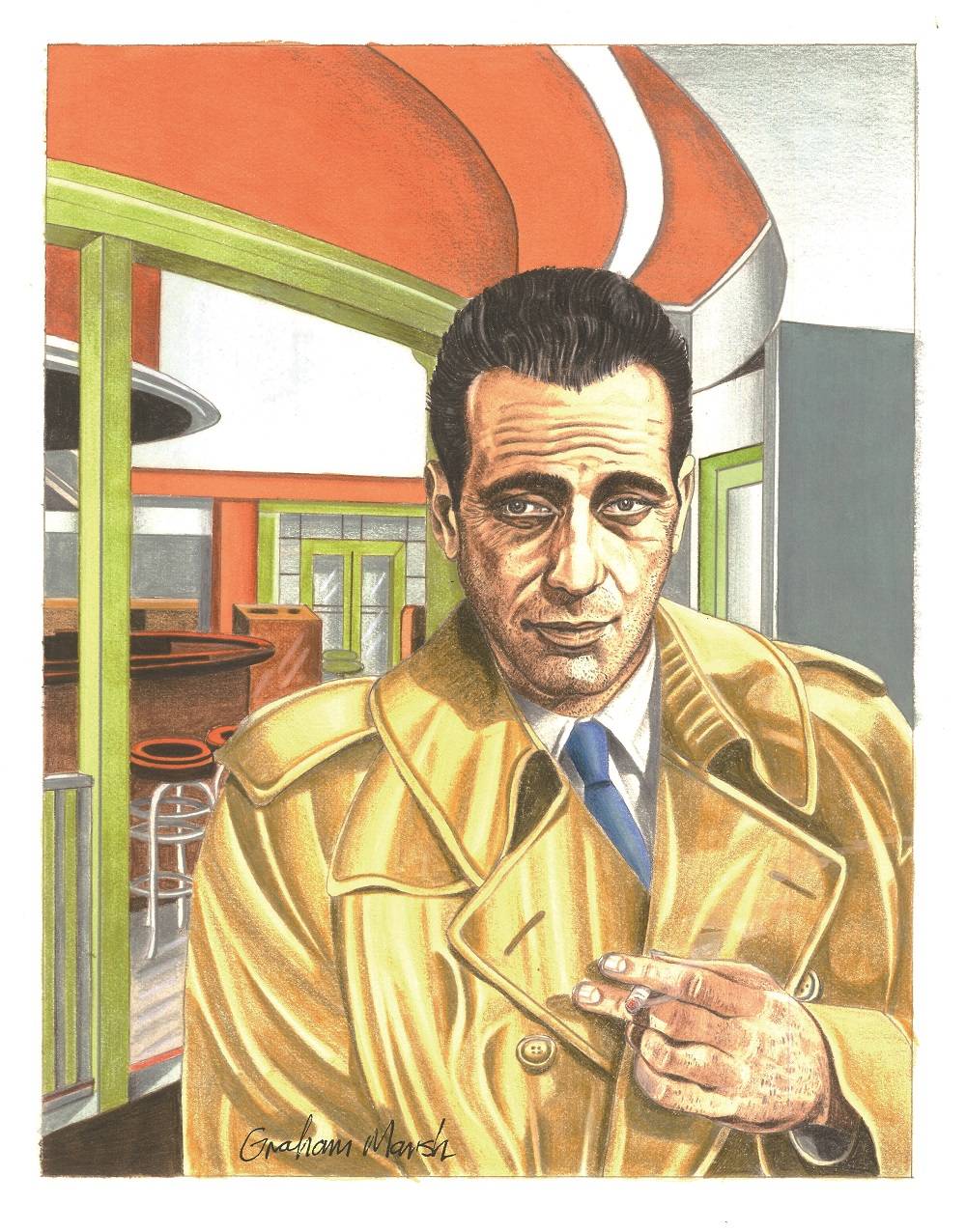 Bogart wears a Burberry trenchoat
In France during the years between 1958-1969 there surfaced a cinematic movement which came to be known as the French New Wave. The Left Bank of Paris at the time was undoubtedly Existentialist central. The jazz was modern, the movies cool and the clothes were predominantly Ivy League. These were just some of the American influences that many of the French New Wave directors like Francois Truffaut, Jean-Luc Godard and Jean-Pierre Melville, and actors Jean-Paul Belmondo, Jean-Louis Trintignant and Alain Delon loved in equal measure.
Jean-Pierre Melville's thrillers, Bob Le Flambeur (1956), Le Doulos (1963) and Le Samourai (1967) with their cool noir style were defining instances of the French 'Policier' films. The leading actors of these movies, Roger
Duchesne, Jean-Paul Belmondo and Alain Delon all wore trenchoats, this was Melville paying homage to the hard-boiled American gangster films of the nineteen forties.
The trenchcoat has come a long way since it's inception as part of a military officers uniform during the First World War to become an Ivy classic that enables discerning people to stay dry with unquestionable style and taste. One thing to remember, the belt is tied, never buckled.

Written and illustrated by Graham Marsh
Illustrations: Copyright Graham Marsh


About Graham Marsh
Graham Marsh is an art director, illustrator and writer. He has written and art directed many ground-breaking visual books including The Cover Art of Blue Note Records, volumes 1 and 2, East Coasting and California Cool. He has co-authored and art directed Denim: From Cowboys to Catwalks and a series of books with Tony Nourm and on movie posters. More recent books are The Ivy Look, Hollywood and the Ivy Look, Jazz Festival, The Beat Scene, French New Wave: A Revolution in Design and a 50th Anniversary volume on Woodstock plus a book on the early years of Ronnie Scott's Jazz Club. He is author and illustrator of a children's book called Max and the Lost Note. Marsh's illustrations have appeared in magazines, newspapers and on many CD and album covers. He has contributed to numerous publications including Country Life and Financial Times.
---